For years the Ravens have been known as a defensive team with a run-first offense that plays it close to the vest. Those days are gone. Baltimore is now a balanced offense that features the big-play ability of Joe Flacco throwing the ball downfield to his speedy receivers – particularly Torrey Smith.
Of course, the Ravens also still have one of the game's most dynamic and diverse runners in Ray Rice, who is dangerous in a variety of ways. He hurt the Colts in the wild card round with a huge catch-and-run, then racked up 131 yards on the ground last week in Denver.
So, with that in mind we began to wonder
which player would be the priority of the Patriots defense – Rice or Smith
. That's where this week's Samsonite Make Your Case question leads us:
PFW's Paul Perillo says ...
Ray Rice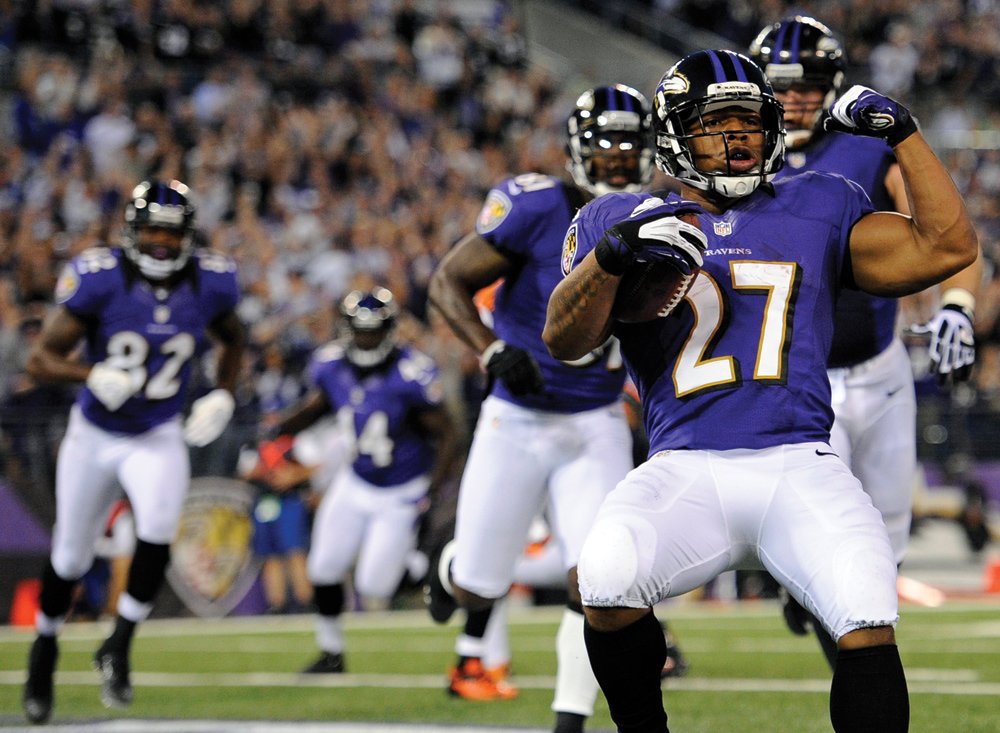 As much as the Ravens offense has developed under Joe Flacco over the last few years, it still starts with Ray Rice. If he's able to churn out yardage on the ground, Baltimore's offense becomes almost unstoppable. In fact, even when the Ravens passing game isn't overly effective, Rice is still capable of ruining a game for a defense. Remember what he did in the playoffs back in 2009? He also had a strong game against the Patriots earlier this season, and he did that even while Flacco was passing for almost 400 yards. The defense must contain Rice if it has any chance of limiting the Ravens to a reasonable number of points. His diverse skills — both in the running and passing games — make the Ravens offense go. John Harbaugh will most certainly feature him early, and the Patriots need to be ready.
-PP
PFW's Andy Hart says ...
Torrey Smith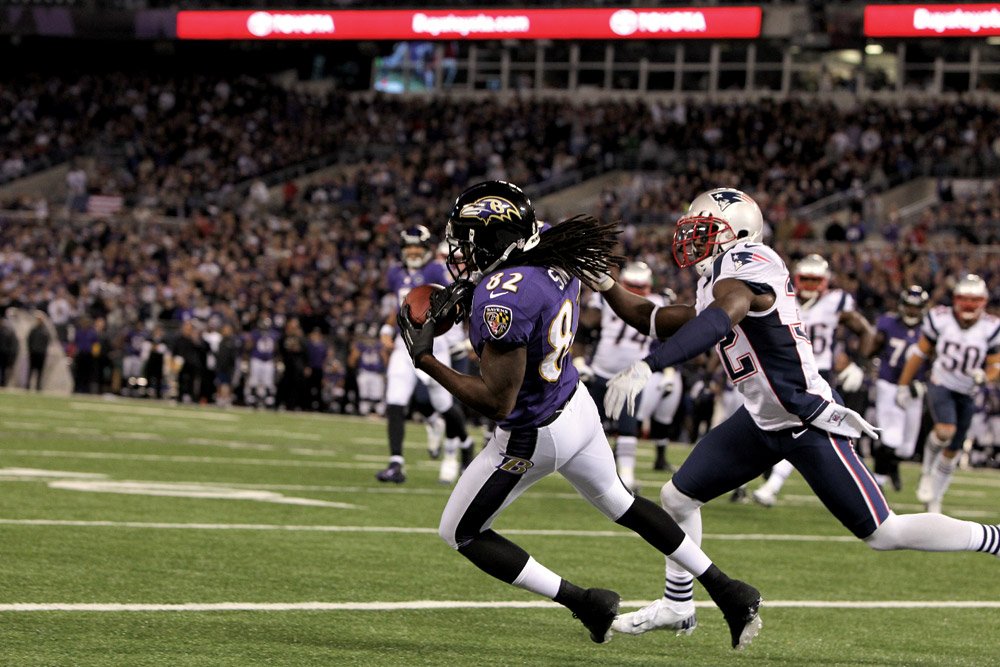 Ray Rice is a talented back but in this day and age it's the passing game that provides points, and the Ravens have a scary receiver in Torrey Smith. He's shown the ability to get deep on virtually anyone, and Joe Flacco has the arm to get it to him from almost anywhere on the field. His big plays have been a huge part of the Ravens offense, and as a result the unit can score points even when Rice is being held in check.
Aqib Talib
has done a nice job matching up against the opponent's top receiver, but he hasn't seen a young speedster like Smith. He will have his hands full trying to keep him from making the kinds of big plays that turn games around. Smith isn't necessarily a sophisticated route runner but with a 25.8-yards-per-catch average thus far in the postseason, he doesn't need to be.
-AH
Now it's the fans turn to cast their vote in this week's Samsonite Make Your Case poll question
Click here
to vote on a mobile device.