Covid-19: How You Can Help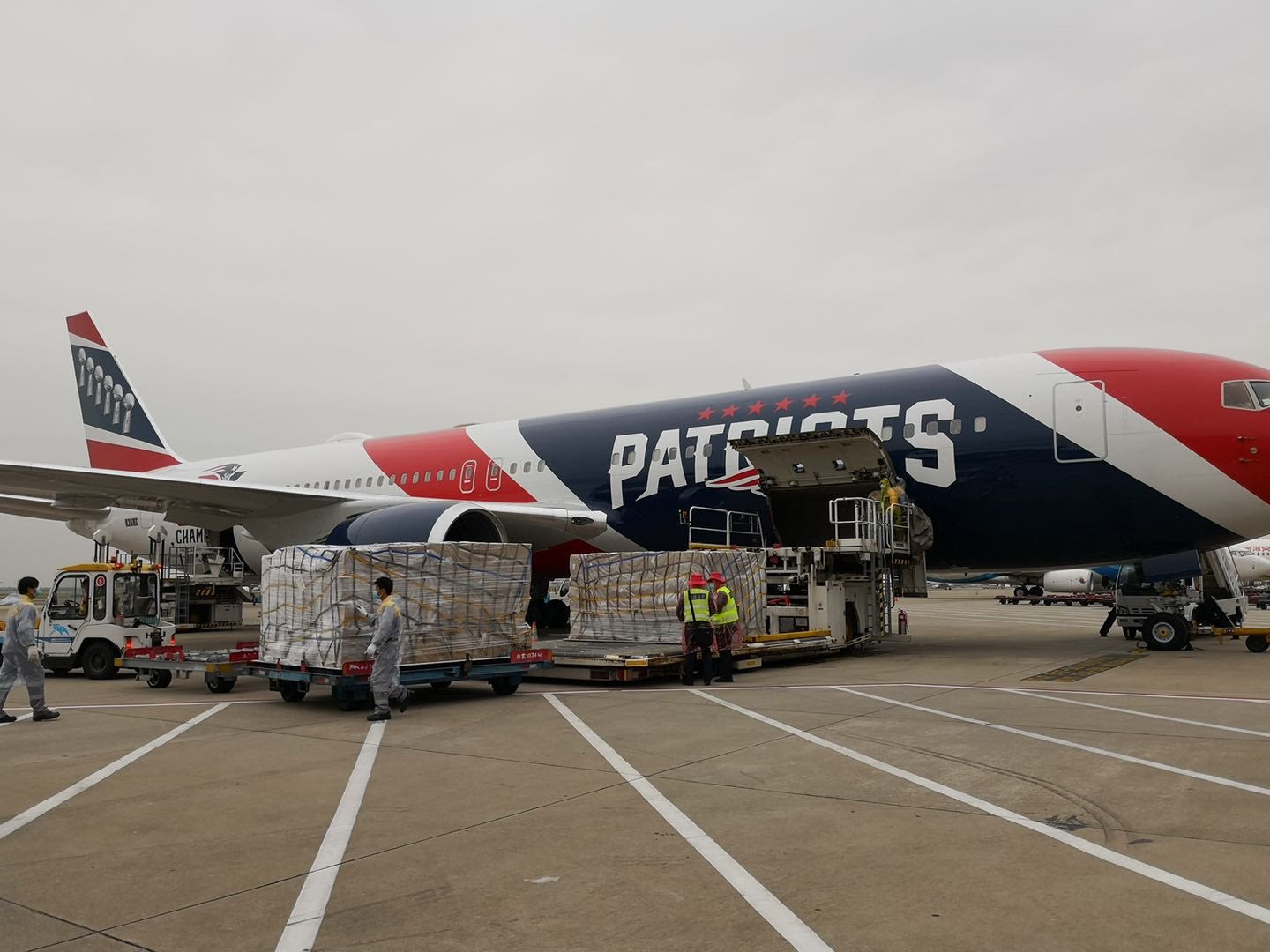 Kraft Family Delivers PPE to Healthcare Heroes
On Thursday, April 2, the Patriots plane arrived at Boston Logan International Airport filled with 1.2 million respirator masks for frontline healthcare workers. Governor Charlie Baker secured the order in China and the Kraft family then stepped up to coordinate transportation on the Patriots plane – overcoming many logistical hurdles in the process – and donated $2 million to help cover the cost of the desperately needed PPE. Additionally, the Kraft family purchased 300,000 respirator masks for healthcare workers in New York and transported those via a Patriots 18-wheeler truck to the Javits Center, where a field hospital has been constructed to treat COVID-19 patients in the nation's epicenter of the virus. Of the total order, 100,000 respirator masks were also donated to Rhode Island. An additional shipment of 500,000 respirator masks brings the total to 1.7 million units of PPE to be distributed.
In order to continue supporting our healthcare heroes and first responders, the Patriots Foundation and Revolution Foundation are pledging 100% of all donations to the purchase of additional medical supplies in the fight against COVID-19.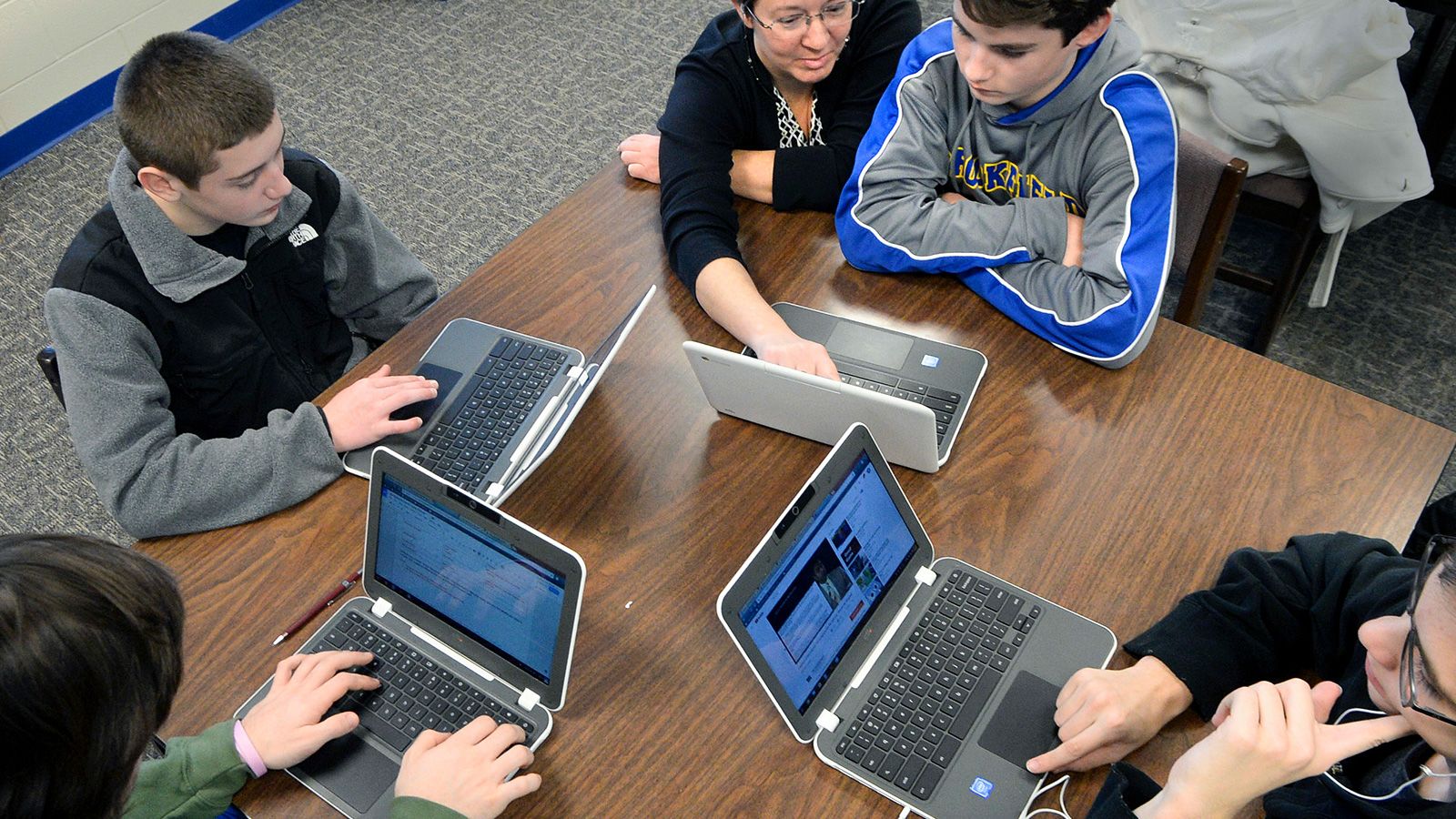 Robert Kraft purchases Chrome Books for Boston Public School students
Immediately following the closure of the Boston Public School system in March, Robert Kraft donated $250,000 to the Boston Resiliency Fund. This donation funded the purchase of Chrome Books for children in the Boston Public School system who did not have laptops so they could participate in the online education all schools are instituting during the "stay at home" orders.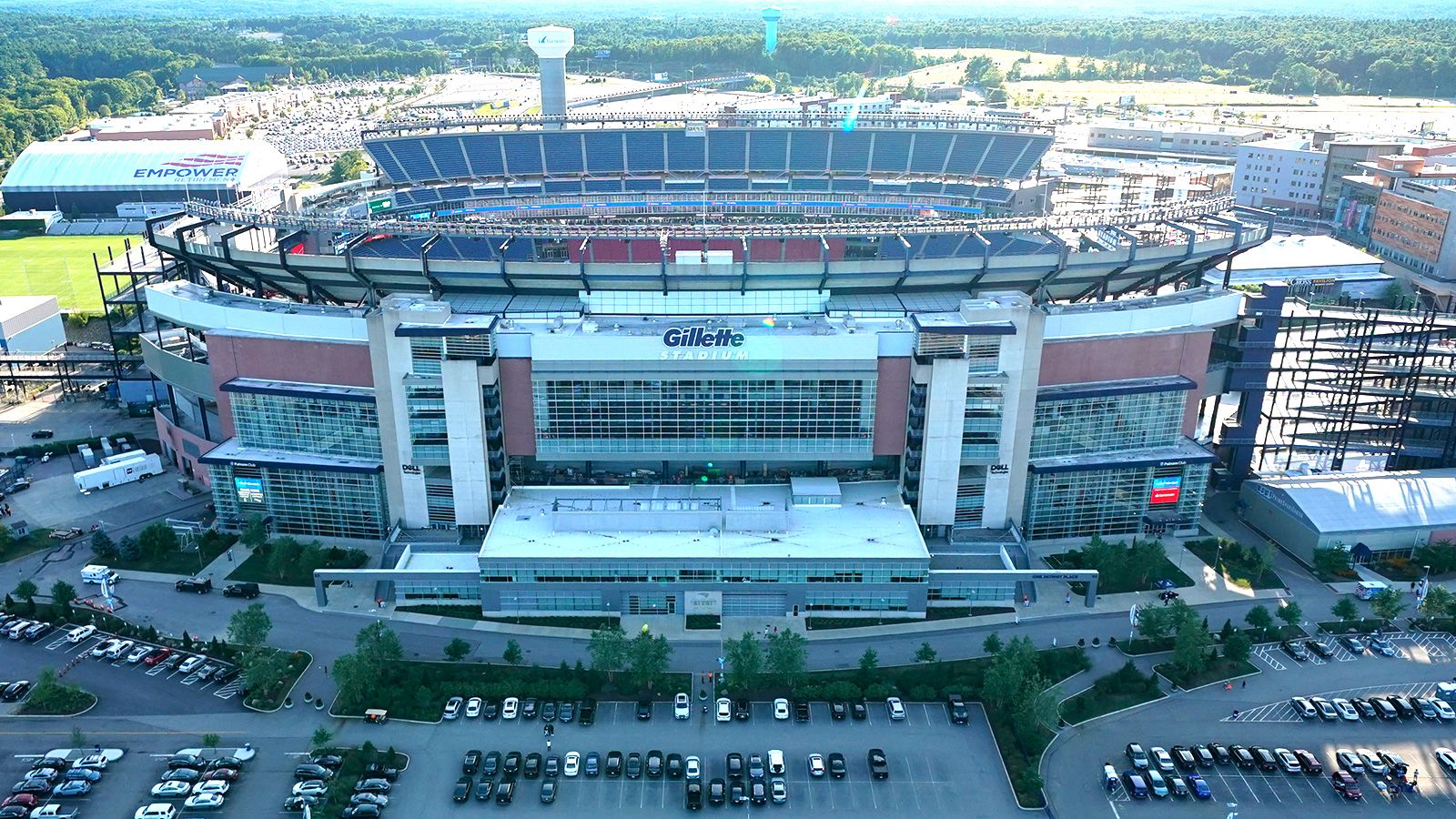 COVID-19 Public Safety Testing Site
In conjunction with the Executive Office of Public Safety and Security, Gillette Stadium opened a COVID-19 testing site for first responders and essential workers. The testing site was available to state and municipal police and fire personnel, municipal EMS and PSAP personnel, Massachusetts National Guard personnel on active duty and correction officers, as well as those working in essential businesses. Throughout April and May, the site was able to test more than 200 individuals a day who were experiencing symptoms, and in doing so, helped alleviate the burden on hospitals and medical facilities which were providing tests to the general public.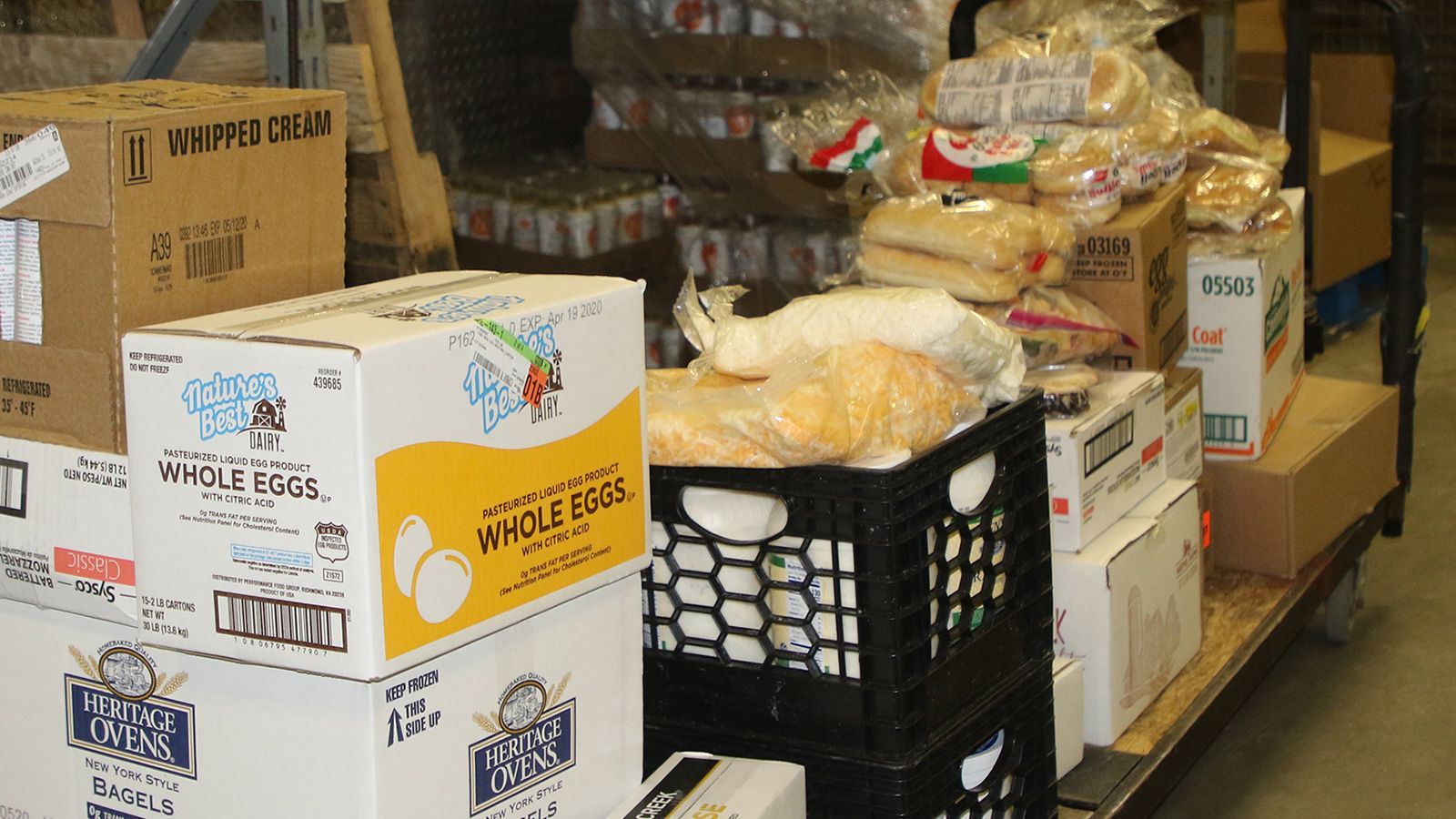 Donation of $100,000-worth of Food to Local Shelters and Pantries
On Wednesday, April 1, more than a dozen food pantries and homeless shelters in Massachusetts and Rhode Island were invited to Gillette Stadium to pick up frozen food items that would have otherwise been used for stadium events, equating to more than $100,000 worth of food. The local food pantries were able to break up the large quantities of food into smaller bags for individuals in need. Some shelters plan to use the food to cook take-out meals for individuals who are currently homeless.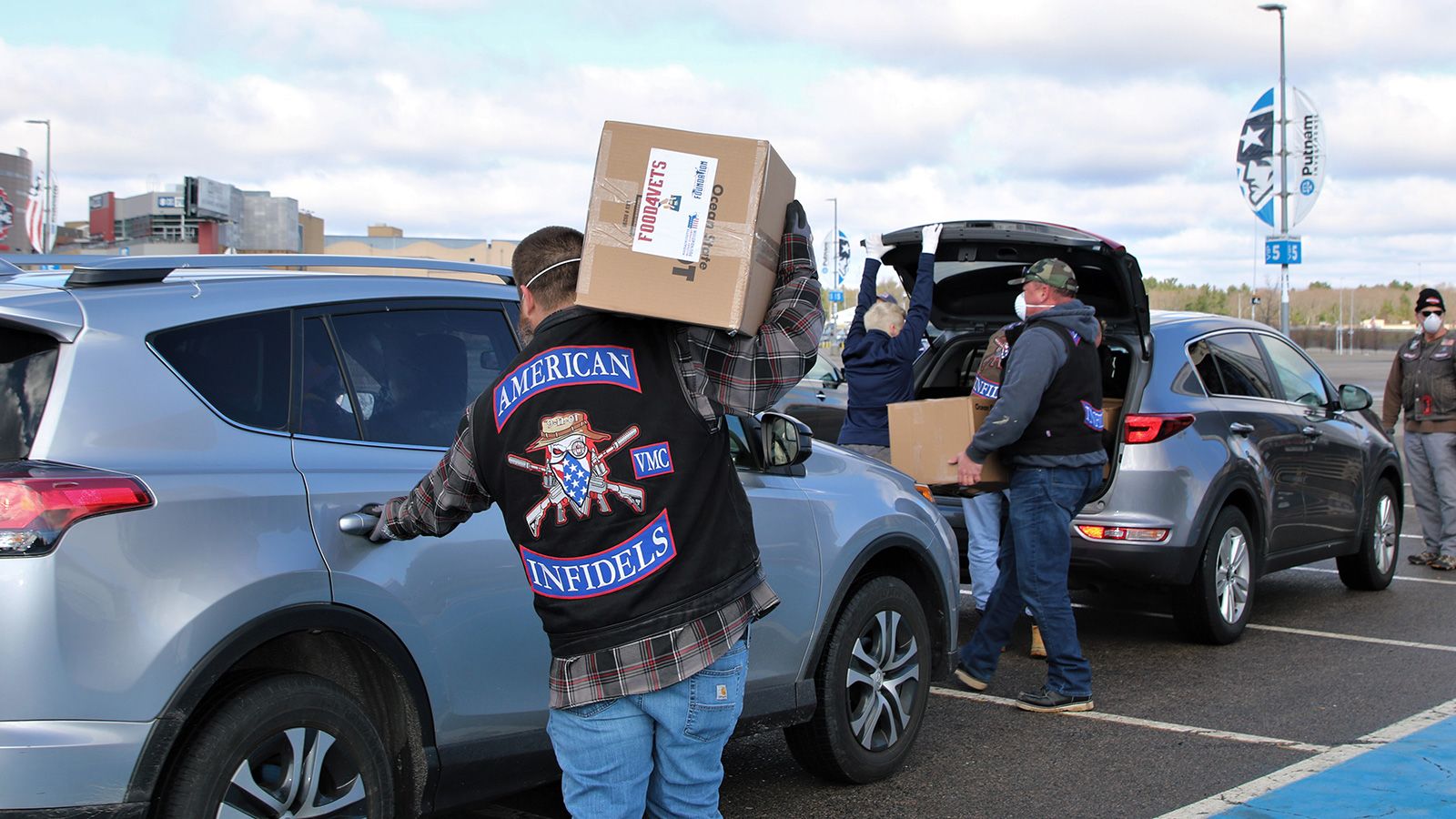 Food4Vets
The Kraft family, the Patriots Foundation and the Revolution Charitable Foundation have teamed up with the Massachusetts Military Support Foundation (MMSF) to provide meals to veterans and their families who have limited access to food due to the coronavirus. Gillette Stadium is a distribution site for individuals to pick up boxes. Each box contains 84 meals, enough to provide three meals a day for two people for 14 days. On the first distribution day, more than 75,000 meals were given out.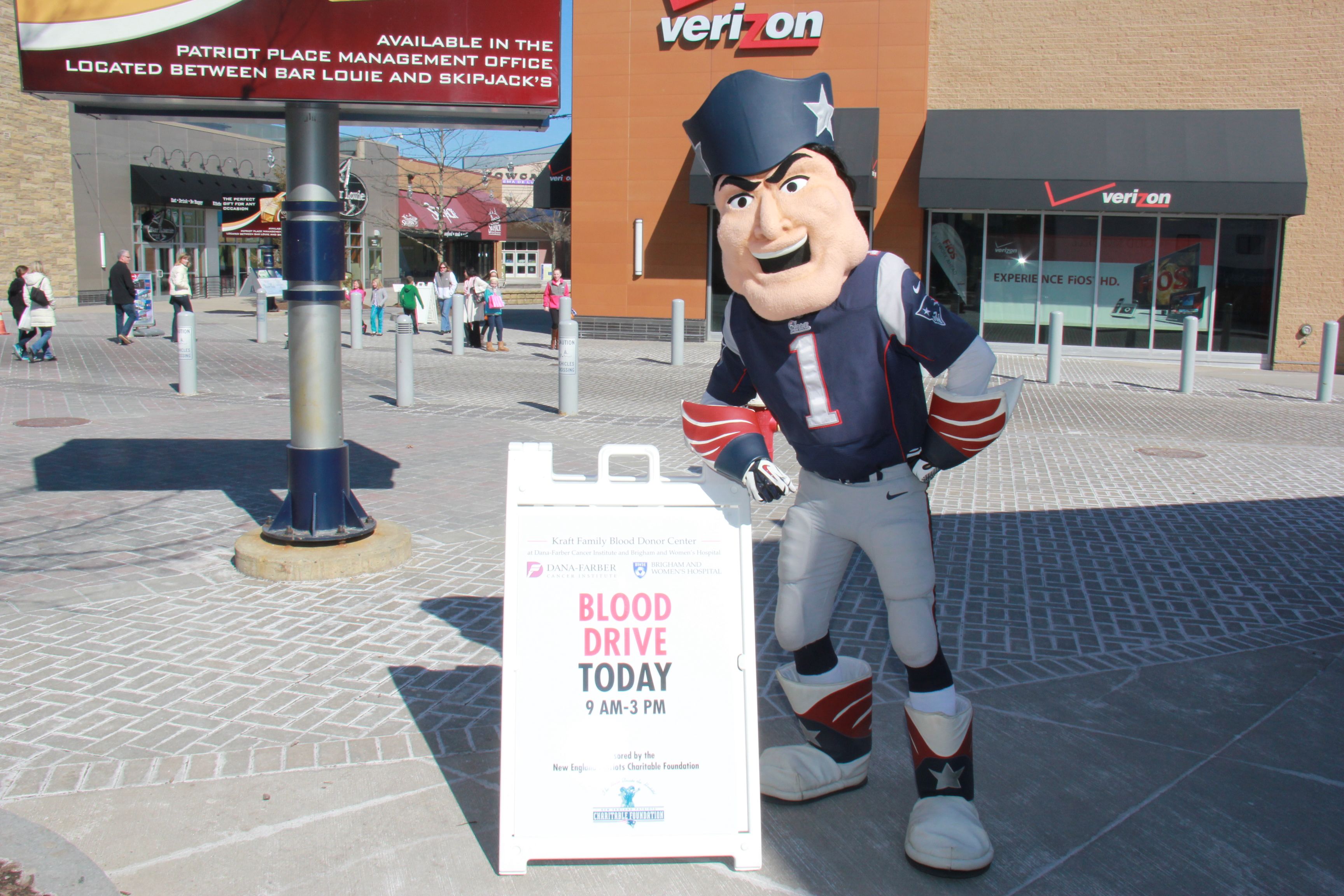 Blood Drives
The current COVID-19 crisis has caused a tremendous shortage in blood donations. To assist in the collection of donations, the Kraft family hosted a series of blood drives from April to July at Gillette Stadium in support of the Kraft Family Blood Donor Center at Dana-Farber Cancer Institute and Brigham & Women's Hospital. The American Red Cross also hosted blood drives on April 28 and April 30 at Gillette Stadium as part of a nationwide activation.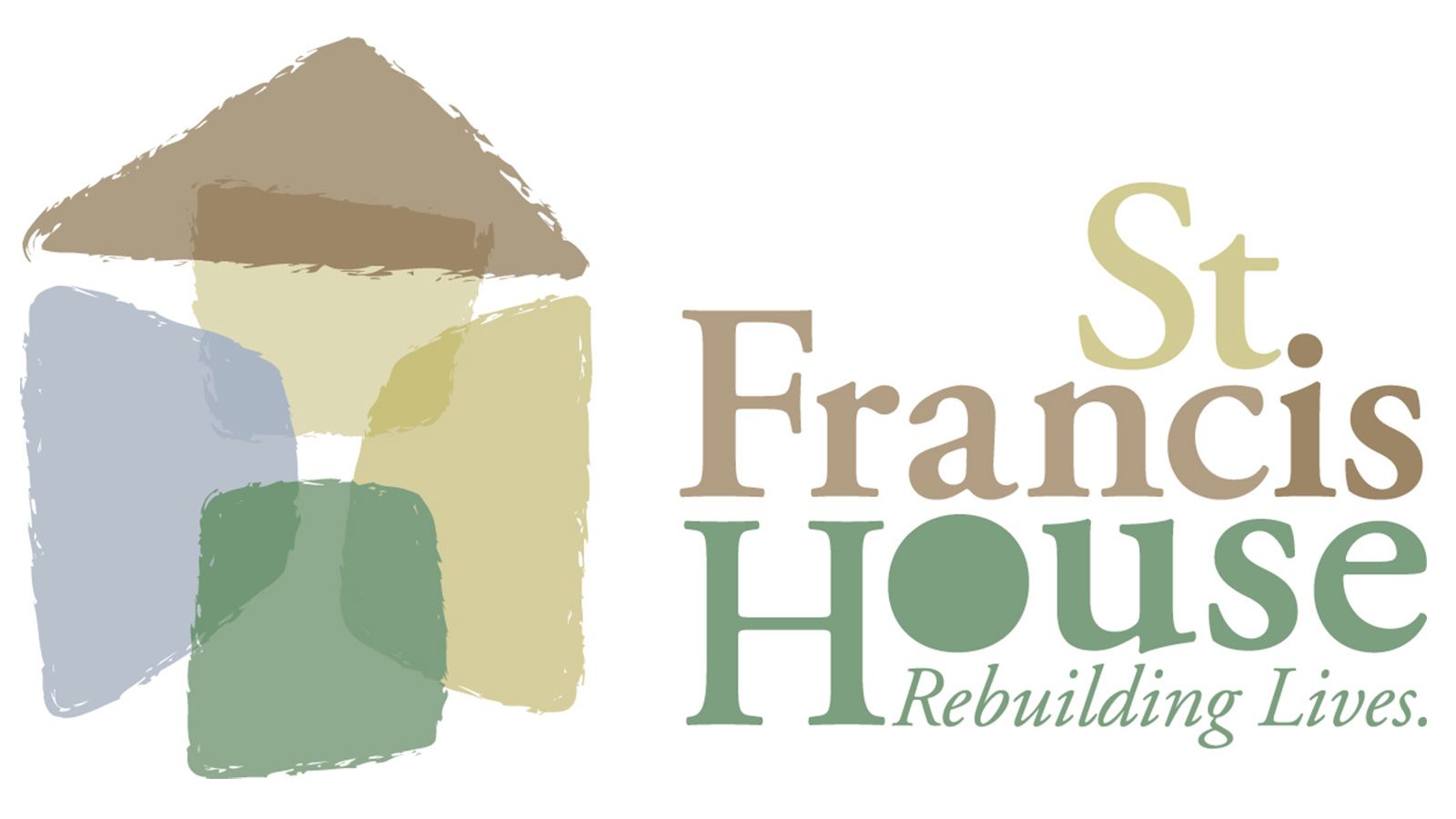 St. Francis House Homeless Shelter Donation
Gillette Stadium, with the support of the Kraft family, donated to-go boxes, napkins and plastic utensils to St. Francis House, the largest day shelter in Massachusetts, as the shelters continue to serve Boston's homeless population in this critical time.
National Doctor's Day Thank You Messages
Robert Kraft, along with players from the Patriots and the Revolution, recorded messages thanking doctors and our many healthcare heroes on National Doctor's Day on March 30. Gillette Stadium used its video boards inside and outside the stadium to display messages of appreciation to doctors and medical professionals as well. One message read: "Some superheroes wear capes. Ours wear scrubs."