Official website of the New England Patriots
DRAFT TRACKER
Round 1
• Pick 17 (17)
• CB Christian Gonzalez
Round 2
• Pick 15 (46)
• EDGE Keion White
Round 3
• Pick 13 (76)
• LB Marte Mapu
Round 4
• Pick 5 (107)
• C Jake Andrews
Round 4
• Pick 10 (112)
• K Chad Ryland
Round 4
• Pick 15 (117)
• G Sidy Sow
Round 5
• Pick 9 (144)
• G Atonio Mafi
Round 6
• Pick 10 (187)
• WR Kayshon Boutte
Round 6
• Pick 15 (192)
• P Bryce Baringer
Round 6
• Pick 33 (210)
• WR Demario Douglas
Round 6
• Pick 37 (214)
• DB Ameer Speed
Round 7
• Pick 28 (245)
• CB Isaiah Bolden
LIVE: Patriots Unfiltered Draft Show | 2 - 4 PM ET
LIVE: Patriots Unfiltered Draft Show
Tune-in as we bring you full coverage of Day 3 of the 2023 NFL Draft. Email the show at webradio@patriots.com or call us at 855-PATS-500. NOTE: Due to NFL rules show will be live in video from 2:00 - 3:00pm and then audio only until the second round concludes.
Latest Interviews and Podcasts
Patriots Unfiltered Q & A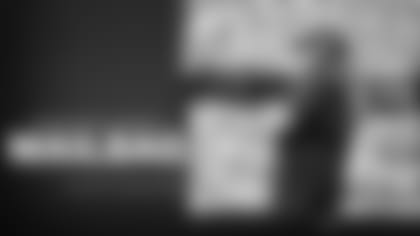 Ask A Question
Send in your Patriots question and it could be answered in our weekly Unfiltered Mailbag.