Julian Edelman's sense of humor was on full display Tuesday night, as the wide receiver teamed up with Reddit for an AMA (for the non-Redditors out there, that's short for Ask Me Anything). The funny Q&A session touched on everything from his love for Tom Brady and his favorite foods to his thoughts on Bill Belichick's spirit animal. Here are some of the highlights.
1. He likes it spicy
Sriracha "is a must" on any kind of Asian or Asian-influenced food, he said.
2. His love for TB12 is real
"How hard [is] it to resist falling in love with Tom?" asked one reddit user.
"What do you mean resist, bromance in full effect," Jules confirmed.
He even weighed in the big Tom vs. Jimmy debate (who's better looking): "Team Tom but Jimmy is a handsome fella."
3. He'll never go back to the Bieber haircut
Because "Bieber hair's out bubs."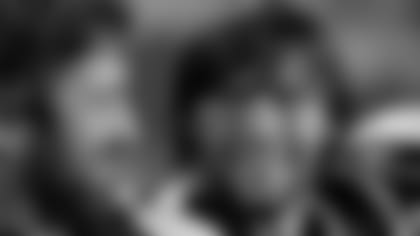 4. His favorite show is Rugrats
Yes, the animated series.
5. He's a Foo Fighters fan
It's the best concert he's been to recently.
6. Tom Brady really loves hummus
When asked by one Reddit user, "What did Brady order on your first date?" Julian replied, "hummus as usual."
He also revealed what was said about the Middle Eastern dip on the sidelines on Sunday.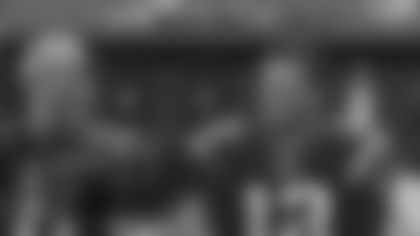 "Tom: bro I like burgers
Jules: nah bro you like hummus"
7. He's in need of a new BFF
When pressed about finding a candidate to replace Shane Vereen as his best friend, he got political: "We are right in the primary's [sic]. The first debates are coming up, we'll see after the debates."
8. FIFA is his favorite video game
His go-to teams are Chelsea, Dortmund and Bayern.
9. He's a fan of gnocchi
It's his favorite form of potato, apparently.
10. Coach Belichick's spirit animal is a crow
Because "he sits back in the crows nest making the calls."
11. He's pretty passionate about cereal
Julian refused when asked to pick a favorite. "It's like picking your favorite child, you go through moods - when I want fruity it's Crunch Berries, oh I love me some Smacks and the competitor with the bear, it's tough."