Most Sundays, the Gillette Stadium field belongs to the Patriots. Even as the Thursday night lights shone bright, the Patriots were front and center, but when the Patriots and Colts stepped into their respective locker rooms during halftime, the moment belonged to a different generation of football players.
In December of 2017, 16 high school teams from around Massachusetts stepped onto the turf for a chance to bring a state championship home. On Thursday night, the eight winners returned to the scene of their victories to be celebrated by the Patriots and a fired-up Gillette Stadium crowd.
A coach and three players from St. John's in Shrewsbury, Dennis-Yarmouth Regional High School, King Phillip Regional High School, Everett High School, Middleborough High School, Millis High School, Mashpee High School and Melrose High School had the chance to represent their team and relive that special moment.
Jack Sullivan and Charles Femino both graduated from Melrose High School as state champions, and after going to the championship three times in their fours years, capturing the title in their senior year is something they'll never forget.
"It was unreal, a storybook ending," Sullivan said. "It was unreal playing out there in the same place all the legends I grew up watching play."
"Once we heard [we were invited back], it was like reliving that day all over again," Femino said.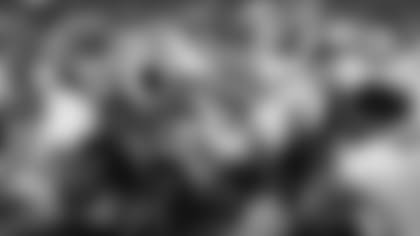 For Mashpee Coach Matt Triveri, the trip to the state championship was his team's third in as many years. They won in 2011, as well.
"It's different every single year. It's special every single year. Our kids have a blast here," Triveri said. "It's the best-run event we're a part of. We went to the TD Bank Garden, but being at Gillette Stadium is something else. Our kids look forward to it. our coaches look forward to it. It's a tremendous feeling."
With Triveri were three players who were seniors on last year's team, and he said he hopes the game and the celebration on Thursday are things they look back on with pride.
"[I hope they remember] everything it took to get here, the hard work it took to get here," he said. "I hope they remember the sense of accomplishment, win or lose, what it took to get here. They take that on, they fight through obstacles. They fight through adversity. Those are all things they're going to have to address in their lives."
The moment was a chance to look back and celebrate, but for many of these teams, the next chance at a state title is rapidly approaching. The MIAA State Championships will return to Gillette Stadium again this year on Nov. 30 and Dec. 1. Tickets go on sale Nov. 20.