The Patriots Cheerleaders are in great shape, in no small part due to their grueling BMAX workout program with trainer Andy Berler. While in Punta Cana for the squad's annual calendar shoot, we asked Andy to share some of the key exercises that helped them prepare for the trip and recruited Alyssa, Bridget and Allison to show us how to execute them like a pro.  
Note: Each of these exercises should be done in 40-second intervals followed by a 30-second recovery.
1. Sumo Push-Ups – chest, legs and triceps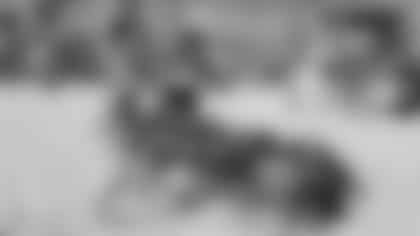 Partner 1 gets into sumo-squat position while Partner 2 is in front in push-up position. Partner 1 picks up Partner 2's feet and gently rests them on her thighs. Partner 1 proceeds with push-ups. Switch places and repeat.  
Note: if you are fatigued or cannot execute a push-up, hold an elevated plank instead.  
2. Surfer Squat – legs and cardio health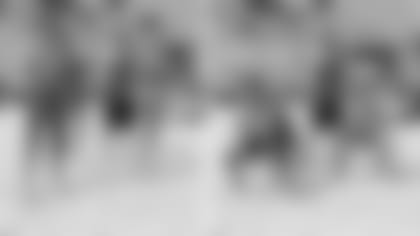 Start in a sumo-squat position with hands resting on thighs. Explode up into a plyo jump, turning to the left and landing softly back into the sumo position, with hands extended toward the ground. Explode back up and land in the starting position. Repeat to the right.
3. Rock and Roll Press – full body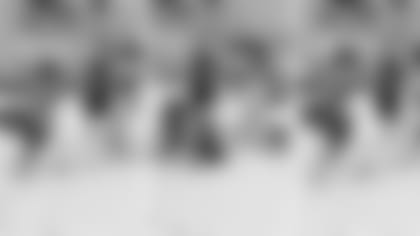 Start in a sumo-squat position with arms out to the side, elbows bent and palms facing forward. Pivot forward into press position and descend to the ground. Press back up to the starting position and lift heels.
4. Crab kicks – core, hamstrings, glutes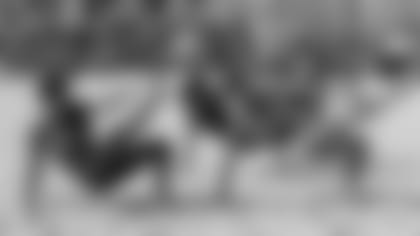 Start in a seated position with your hands behind you. Elevate your hips off the ground, then transfer weight to one side, touching opposite hand to opposite foot. Alternate right hand to left foot and then left hand to right foot.  
https://www.facebook.com/BerlerMAX/videos/vb.518396411525495/999779906720474/?type=2&theater
Partner 1 starts in a sit-up ready position, while Partner 2 is in elevated plank, supporting Partner 1's feet. Partner 1 proceeds with sit-ups, while Partner 2 does Mountain Climber, bringing alternate knees to chest. Switch roles and repeat.
The cheerleaders have two more days in paradise at Punta Cana's Paradisus Palma Real. Keep checking in with Patriots.com and Patriots Lifestyle for all the latest news and photos from their swimsuit calendar photo shoot.