On Monday, all eyes were on Tom Brady as he joined Bill Belichick and Robert and Jonathan Kraft at Red Sox opening day. As often happens when style icon TB12 steps out in public, fashionistas everywhere were quick to analyze his look, with much attention on his graphic T-shirt depicting the number five.
Here are five possible reasons Tom chose the shirt for his opening day ensemble.
Look closely at the blank space on the shirt and you'll see it forms a large 'T' and lowercase 'b,' so maybe Tom was simply promoting his TB12 brand in a fun, new way.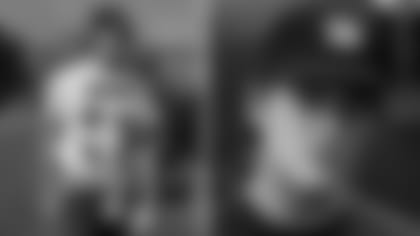 2. High-fives on his mind
Tom's tee may have been a friendly reminder to teammates to be generous with their high-fives. After all, his struggles in that department are well documented.
3. Excitement for the 2015 Sox
Could this be another case of Tom's Patriots family leaving him hanging? Perhaps Coach Belichick and Robert and Jonathan Kraft were supposed to wear matching shirts that would write out '2-0-1-5' in honor of the new Red Sox season.  
The T-shirt, which comes from Rag & Bone's 'Numbers' collection, is unlikely a new edition to Tom's wardrobe. Three years ago, at the opening of the brand's Boston store, Tom and Gisele posed for photos with managing partners David Neville and Marcus Wainwright, the latter of whom was sporting the same tee. Tom may have come across it in his closet and thrown it on under his gray sweater, not giving it much thought at all.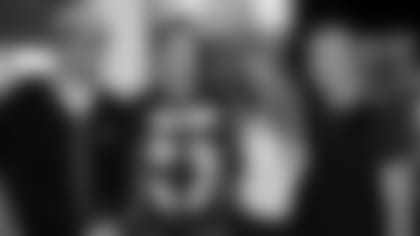 As soon as Tom stepped out onto the field at Fenway, social media was abuzz. Was TB12 hinting about his desire to win a fifth Super Bowl? Could be…
What do you think Tom's T-shirt meant? Share your thoughts in the comments below.  
*Thanks to reader Debbie for helping us track down the T-shirt! *