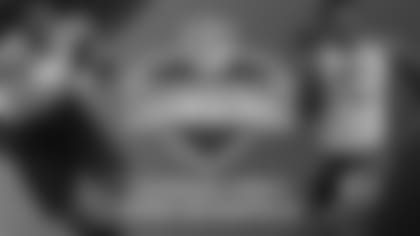 ](/news/draft/2013.html)INDIANAPOLIS -- Generally the quarterback position is the star, whether it's on a football team or among the 300-plus prospects that are invited to the NFL Scouting Combine each season.
But 2013 is a little different. Following up a draft class that included Andrew Luck and Robert Griffin III with the top two picks among an extremely impressive overall group, this year's class has a couple borderline high-end passing prospects and no sure-fire franchise talents.
According to new Cardinals GM Steve Keim, a team that certainly is in the market for a quarterback, there are players to be found in this year's group of passers.
"I think it's solid," Keim said of the group as a whole. "I think there are guys in every round that have ability. In years past, we've seen that position can get pushed up from time to time, where a guy is probably a good third round pick, but because of supply and demand and need at that position, guys get pushed into the second and first round. More importantly, I think the player has to fit what you do and what you're asking him to do schematically. If you can get a guy and put him in a position to succeed, I always ask people then how high is too high?
"If you're convinced a guy is a good player, take him."
But there is clearly no consensus in this year's group.
"There's not one guy that's kind of jumping out at everybody," Broncos Executive VP John Elway said.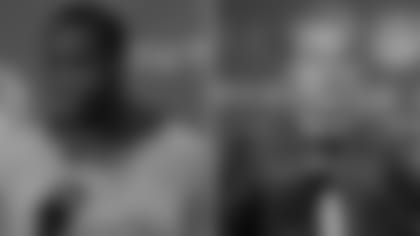 Two of the most likely candidates to go in the first round are West Virginia's Geno Smith and USC's Matt Barkley (6-2, 227). Smith is an athletic option with seemingly a lot of upside, while Barkley's stock has fallen in the last year after going back for his senior season with the Trojans.
While the players in question can understand the comparisons being made to last year's remarkable class, that doesn't mean they're concerned about trying to measure up.
"There's been a lot of comparisons recently to last year's rookie class and well-deserving. Those guys came right away and played and made their marks, won playoff games," said Barkley, who's not working out at the Combine as he recovers from a separated shoulder. "There's always going to be that comparison, whether it's just or unjust. I don't feel like there's any pressure on my part to live up to them. I know every situation's different. Whatever a player's going into is going to be different than what they went into last year. I don't feel there's any need to live up to what they lived up to. I have my standards, and hopefully those are high enough."
Elways said that quarterbacks are better prepared today for the rigors of the NFL as rookies, and according to Smith the performances of guys like Luck and RGIII have changed the ballgame for rookie passers.
"Those guys changed expectations for many quarterbacks let alone rookies," Smith said. "Those guys stepped right in, including Russell [Wilson] and were leaders most of all from day one.
"And that's the one thing I took from it. No matter what age difference, where you come from or what pick you are when you're taken for that role as a quarterback in the NFL, you have to lead by example. That's the thing all those guys did.
"They set the bar very high. I want to be one of those guys that step in and do the same thing."
Kelly raves about Belichick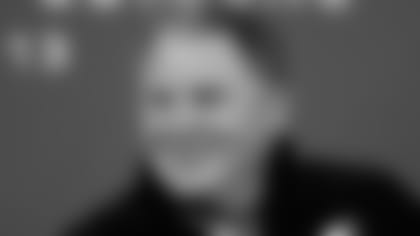 New Eagles head coach Chip Kelly, a native of New Hampshire, has been linked to the Patriots and Bill Belichick quite a bit in the last year. Kelly acknowledged at the Combine this week that he attended some of the training camp practices New England often opens to college coaches in the past, and also had pretty high praise for Belichick. But he seemingly downplayed any influence he had on the Patriots much ballyhooed up-tempo approach in 2012 and to some degree deflected the idea that he has an overly close relationship with one of the NFL's truly elite head coaches.
"I know coach Belichick, I'm from New England, I spent a lot of time going down just as a coach when they opened up practice for college coaches to come down and visit," Kelly recalled. "I didn't talk to (Belichick) about coming to the NFL, I didn't talk to coach about what to expect in my first season.
"He's one of the iconic coaches in this profession. Obviously, his record speaks for itself. When you're around people like that, you do a lot more listening than you do talking."
Report: Vollmer had surgery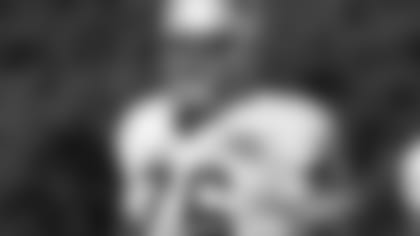 According to the Boston Herald, citing a league source, Patriots right tackle Sebastian Vollmer had arthroscopic knee surgery this recently. ESPNBoston.com followed with a report that Vollmer had the surgery this Wednesday.
Vollmer, who battled knee and back issues last fall, is set to be an unrestricted free agent on March 12. Despite the injuries, Vollmer missed just one game in 2012 after playing in only six regular season games the year prior. The former second-team All-Pro right tackle is one of New England's three key free agents – along with wide receiver Wes Welker and cornerback Aqib Talib – that could be in consideration for the team's franchise or transition tag.
USC's Holmes praises Patriots Armstead
For a guy who's been out of college for a year and wasn't even a part of the Combine last year, Armond Armstead's name has come up quite a few times. The Patriots Canadian import played his college ball at USC before a heart condition cut his career with the Trojans short – but one of his former teammates believes he still has plenty of good football ahead of him.
Trojans center Khaled Holmes was asked about Armstead and was effusive in his praise.
"We were in the same class as me coming in 2008. He's a great kid, great football player," Holmes said. "It was really unfortunate what happened to him. He was great – played as a true freshman. He did a good job and continued to improve as a player. Obviously his time at 'SC was cut short but I think he could be a great player with a bright future."
Even more praiseful than Armstead's former teammate was the guy who recruited him to USC, former Trojans boss and current Seahawks head coach Pete Carroll.
"Armond is a great kid," Carroll said Friday at the Combine. "He would have…when we recruited him we thought of him as being a high-round draft pick, like a one or two type of draft pick. A big ol' defensive end that we'd play on the tight end side and be a factor for a long time. He's real long and athletic with a good basketball background and all that. He's a really good kid. He just had a difficult turn with the whole medical side of things. And he's overcome it I guess. I guess he did pretty good up north and it's great that he has a chance to come back."
Ireland, Ryan mind the gap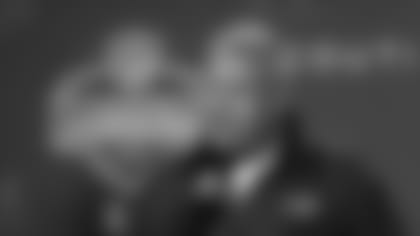 Dolphins GM Jeff Ireland is well aware of the challenge his team faces as it works to rebuild and compete for a playoff spot in the AFC East. Chasing the Patriots is just the reality of life for the other three also-rans in the division. New England went a perfect 6-0 in the East in 2012, the team's 12 wins easily besting Miami's 7-9 second-place finish.
"There's a gap, certainly. They've won the division quite a bit, so we've got to close that gap," Ireland said. "I think it's a five-game gap right now, wins and losses, so that's where the gap is. So we've got to close that gap and we plan to do our best job and put our best foot forward getting that done this offseason. Now whether we completely close the gap, we've got to get back on the gap and close the gap on the field. It doesn't make a lot of sense to talk about it now."
Jets head coach Rex Ryan – who spent most of his press conference shooting down Darrelle Revis trade talk – was also asked about chasing the Patriots in the division.
"Each year's different," a toned-down Ryan responded. "I can honestly say we're going to get our shots. We're going to get our swings ... we're stepping up to the plate and we have a bat in our hand. We're not going to let any strikes go by without swinging. We are going to take our cuts. We may take a cut at a ball in the ground, but we're going to definitely take our cuts.
"When we talk about being aggressive, I don't know if we really know what that looks like. To me, I have that vision. Some may say, 'You're aggressive on defense.' I don't think we're close to being as aggressive as we're going to be this year, in all three phases of the game. How many wins? I can't tell you that. But I know one thing: We're going to take our shot."
Remembering an answer that Bill Belichick offered years ago regarding the lack of interior linemen generally chosen at the top of the draft, it's been sort of strange to see the likes of Jonathan Cooper and Chance Warmack as potential top 10 picks in this year's draft. Both are guards, a position that generally sees few taken in the first round at all let alone at the top of the draft.
Years ago Belichick was asked why that was, and he flatly replied, "because you can always find a guard."
Not sure if Alabama's Warmack or North Carolina's Cooper is going to change that perception, but Detroit GM Martin Mayhew certainly agreed with Belichick's views when asked if a shift was upon us.
"You're always looking at positions that will impact the game and typically guards are not looked at that way," Mayhew said. "But things are changing a bit over the years."
So much so that some even speculate that a guard could go No. 1 overall in this year's supposedly blue-chip light draft class.
"I do think I could convince teams I could be a number one pick, and I go about that being the best player I can," Cooper says. "At this point it would just be for them to look at my character, my history, my film, and then from the Combine just do the best I can, whether it's putting the most bench-press reps up that I can, running well, or showing my athleticism and showing how much I can help their team."
A college guard hasn't been selected in the top 10 picks since the Saints took Chris Naeole at No. 10 in 1997.
Word in Indy is that Patriots Pro Bowl tight end Rob Gronkowski has backed out of his commitment to work the red carpet at the Oscars as a correspondent for Rich Eisen's podcast on NFL.com/NFL Network. Gronkowski will be replaced by Ed Reed. … UCLA tight end Joseph Fauria joked about the TV media work that his uncle, former Patriots tight end Christian Fauria does by saying, "Waking up in the morning and seeing his ugly mug on TV, I'm happy for him." … Media members spotted Belichick walking through the convention center in Indy on Friday. Belichick is not expected to meet with the media, as the Patriots are one of just four NFL teams not scheduled to have a head coach and/or GM press conference at the Combine. … Random note of the day, Packers GM Ted Thompson jokingly asked Elway as the passed at the media podium if he could borrow the Hall of Fame quarterback's leather jacket. … Scouts are the heart and soul of the Combine and bringing talent to each team. Thompson noted his in press conference that one of the greatest scouts of all time, Ron Wolf, never actually played the game of football. … The Combine prospects are wearing some pretty interesting and colorful apparel provided by Under Armour this week, including some pretty hideous black and orange workout wear for the linemen and tight ends. … NFL.com analyst and Combine patriarch Gil Brandt had an interesting note on the growth spurt tight end position in the last 30 years. According to Brandt the heaviest tight end in the 1983 draft weighed 237 pounds. This year, the average weight of the 19 tight ends invited to Indy was 252 pounds. … Chance Warmack said he was named after a character from a movie his parents went to see before he was born. What movie? "I don't know, I wasn't there." … On-field drills will begin on Saturday for the offensive linemen and tight ends. … Prospects meeting with the media on Saturday will include the defensive line and linebackers.