...Rookie Joe Vellano was replaced in the starting lineup at defensive tackle by former practice squadder Sealver Siliga. New England came out in its base 4-3, with Dane Fletcher starting at middle linebacker in place of Brandon Spikes. Rookie Logan Ryan started at right corner in place of Alfonzo Dennard, who came on shortly thereafter before injuring his left shoulder and leaving for a brief period.
...Spikes came in during the opening Browns drive. He and Fletcher were used interchangeably during the first three Browns drives. Vellano subbed in during obvious passing downs. Looked like the Patriots wanted the bigger Siliga on the field for expected running plays, and the more maneuverable Vellano in during passing downs.
...Safety Steve Gregory found himself one-on-one against tight end Jordan Cameron several times in the opening quarter. It was a mismatch in favor of the Brown. Cameron made getting open look far too easy against Gregory.
...It seems sadly poetic that Rob Gronkowski was a virtual non-factor in the final plays in which he appeared for the Patriots this season. New England's first play offensively was a deep ball to him, but QB Tom Brady slightly overthrew him. Gronk had beaten his man, DB T.J. Ward (the man who'd later end his season), easily with a simple go-route down the numbers. A safety was coming over to help, but Gronk still would have made a nice catch and big gain had Brady been on target.
...The next pass also went to Gronk, but he dropped the easy throw that hit him between the 8 and 7 on his chest.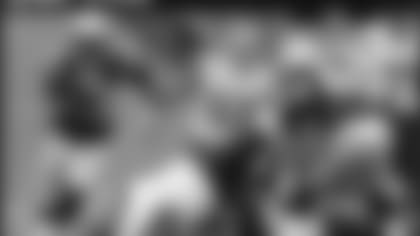 ](http://www.pjtra.com/t/R0BKSkdIREBKSElGRUBISEtERw)...LeGarrette Blount ran very, very well as the starting running back. The o-line didn't do a tremendous job of blocking for him, but Blount showed good vision and decisiveness hitting the holes, as well as an elusiveness and strength to shed would-be tacklers to pick up extra yardage.
...Brady was pressured early (nearly received an intentional grounding flag) when right guard Dan Connolly couldn't handle d-tackle Athyba Rubin inside rush. Rubin didn't do anything special, just bull-rushed Connolly, who was left flat-footed.
...Brady's INT at the end of the 1st quarter looked like a case of not seeing a 'backer who'd dropped into coverage. Rookie WR Josh Boyce had run a nice deep in-route and would've been open, but LB D'Qwell Jackson had backpedaled from the middle of the field into Boyce's area. Brady must not have seen him and threw right to where Jackson ended up, just in front of Boyce for the pick.
...New England forced a Browns punt when DE Rob Ninkovich executed a nice stunt move on 3rd-and-1 from the Cleveland 21. Great awareness by the veteran Ninko, who started on the outside and ducked into the middle to plug up a hole and drop the ball carrier for a loss.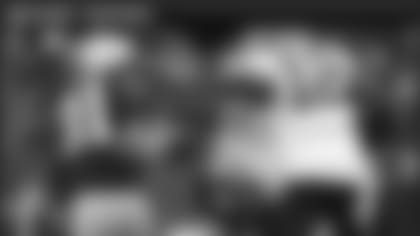 ](http://www.pjtra.com/t/R0BKSkdIREBKSElGRUBISEtERw)...The Aqib Talib-Josh Gordon matchup was entertaining to watch, though not from a Patriots fan's perspective. Gordon was the better player in that battle, at least on that day. Talib looked like he was chasing Gordon, rather than sticking with him. It took Gordon a little time to get involved in the game, but when he did in the 2nd quarter, his talent was plain to see.
...There wasn't as much Fletcher on the field in the second quarter as in the first. Spikes was in the game more often, as is normally the case.
...The more I see James Develin, the more I love this fullback. He just continues to improve each week and has become quite the steal for this Patriots offense. His big catch and run down the right sideline in the 2nd quarter was just the latest example of his development as an all-around offensive weapon. He motioned to the right in the backfield before running an out-and-up route against rookie linebacker Barkevious Mingo. Nothing fancy, but he executed it perfectly to get a step ahead of the rookie, then make a nice extended-arm catch. He also protected the ball with both arms to avoid a from-behind strip and absorbed a hit from an oncoming tackler. Great work by Develin.
...WR Julian Edelman had a couple of drops in the first half, but they were partially Brady's fault. The QB led his receiver just a bit too far on those two throws, forcing Edelman to make a difficult extension with his body. Certainly, they were catchable balls, but it's not entirely Edelman's fault that he couldn't hold on.
...Brady was sacked on 2nd-and-10 from the Cleveland 29. He was getting pressured from both his right and left, but it was Mingo, from the right, who got to him first. Veteran left guard Logan Mankins was assigned to kick out to his right to pick up the blitzing Mingo, but didn't do a very good job of it. Mingo was able to undercut Mankins and dive for Brady's legs. Meanwhile, on the left, OLB Jabaal Sheard just brushed aside left tackle Nate Solder and got into the backfield easily to help Mingo clean up on Brady.
...Boyce's inexperience is still showing. He made a very nice 15-yard catch over the middle, but followed it up with a drop of an easy, softy pass on a would-be screen play. On the next series, though, he made a nice play to pick up extra yards after the catch in the open field. The kid surely has talent, but needs to play more consistently to see the field more, and not just when others are injured.
3rd and 4th Quarter –Defense
...The busted play that went for a Browns TD early in the 3rd was a direct result of Aqib Talib's hands-to-the-face penalty against Gordon. At the snap, Talib and Gordon lock onto one another at the line of scrimmage and tumble forward. This gives TE Gary Barnidge plenty of open space on the left side near the Patriots bench. He makes the catch and scoots around Talib and Gordon, who are tangled on the ground and trying to get up. Safety Devin McCourty tries to move up to make the play, but can't get around Talib and Gordon in time. Barnidge sprints down the sideline and McCourty catches him, but not in time, as Barnidge falls into the end zone.
...Gordon's touchdown on the next possession was all him. Nice route (an out-and-in v-pattern) and the stiff-arm to Talib's chest to get separation was textbook. Talib looked old and slow in comparison, giving up pursuit around the Patriots 30 yard line.
...Campbell's TD toss to Cameron in the 4th was well-designed and executed. Cleveland was lined up in an I-formation, with a heavy goal-line personnel package. New England was defending against the expected run, but Campbell, play-actioned nicely and the Patriots defense bought the fake. Cameron kicked out from the right end of the line to a wide open spot on the right side near the goal line. It was an easy pitch-and-catch for the two Browns.
...Didn't see much of Isaac Sopoaga, the big d-tackle in this game.
3rd and 4th Quarter – Offense
...Brady's next sack was all Sheard. It was just a plain speed rush that Solder couldn't handle.
...His fumble on the next series came when right tackle Will Svitek got driven back into Brady by DE Paul Kruger, who wrapped up Brady, forcing the QB into a bad decision. Brady attempted to throw the ball away, but it was ruled a fumble, and the refs got that right. Kruger's arm swipes Brady's, causing the ball to come free.
...RB Shane Vereen was invaluable on New England's first TD drive. His first play was a simple go-route and he outraced the defender (a linebacker)down the left sideline. Brady threw a perfect strike and Vereen hauled it in (something he hadn't done on similar plays a couple of times before in previous games). Vereen beat the same linebacker (Craig Robertson) on a short route over the middle on the next play. The third play was basic shotgun draw. New England showed pass, and the o-line blocked all their assignments. Vereen's run into the end zone was the easiest part.
...On the final drive (or drives, I should say), perhaps the most clutch performance was by Julian Edelman. His back-to-back catches for 23 and 19 yards, in traffic, were incredible efforts. Without them, it's hard to imagine the Patriots getting down field for that touchdown to Edelman with about a minute to go, let alone the next one after the onside kick. Those two plays by Edelman over the middle were tremendous plays. His route-running was precise, but his body control to adjust to Brady's passes amidst Browns defenders was even more impressive. Edelman has become quite a reliable target for Brady this season. It was never a question of that with him, but he's never been able to suit up for an entire season due to injuries. He's finally fulfilling the enormous promise he showed way back in his first mini-camp practices as a rookie in 2009.
...The winning TD was another great route, this time by Danny Amendola. He was lined up in the slot right, with Edelman to his right, and he motioned left toward the backfield, but then stopped and turned back to his slot position. Cornerback Buster Skrine was manned up on Amendola. At the snap, Edelman ran a slant to help set a pick, essentially, on Skrine. The two receivers ran the play just like it must've been drawn up. Edelman getting in Skrine's line of sight for just a moment gave Amendola enough room to haul in Brady's rollout pass and dive for the pylon.