...Defensive coordinator Matt Patricia went back to an experiment he tried earlier this season to stop the run: employing five d-linemen (two ends, three tackles). In this latest iteration, Isaac Sopoaga played the middle, flanked by rookies Chris Jones and Joe Vellano, with the usual Rob Ninkovich and Chandler Jones at end.
...In some nickel packages, linebackers Dont'a Hightower and Brandon Spikes were replaced by quicker, lighter Dane Fletcher and rookie Jamie Collins, with Sopoaga exiting to make room for an extra defensive back. Other times, Hightower and Spikes, the regular starters at the postion, stayed in the game.
...New England was in that 5-d-linemen look when Houston WR Andre Johnson caught a wide open pass on the Texans' first scoring drive. The Patriots were in a zone defense, with CB Aqib Talib initially lining up on Johnson, but at the snap, Johnson cut across the middle of the field and Talib, covering his boundary on the edge, stayed put to mark tight end Garrett Graham. The only Patriots in the middle of the field was Brandon Spikes, who was no match for the fleet-footed Johnson. New England's safeties were playing so far back that there was an enormous gap in the middle of the field, allowing Johnson to gain almost 30 yards.
...The next play was almost identical by Houston, with Johnson lining up to the right and cutting across to his left. Ninko gave him a shove at the line of scrimmage, but not enough to throw him off his pattern. This time, there was no defender in the area to pick up Johnson, who gained 13 more yards.
....Running back Ben Tate scored two plays later on a well-executed blocking scheme by Houston's o-line and tight ends. Houston put two tight ends on the right side, both of whom blocked Ninko at the snap, driving him far away from the initial point of contact and directly into rookie CB Logan Ryan, who tried in vain to dive into Tate for the tackle. The right tackle did a good job of sealing Vellano, creating a huge hole on the right side between Vellano and Ninko. Tate rushed right through it. One of the tight ends then released from Ninko to block rookie safety Duron Harmon at the goal line. Safety Devin McCourty flew over to help, but it was too late.
...Practice squad promotion Sealver Siliga replaced Sopoaga for a time at nose tackle in the 5-d-linemen look.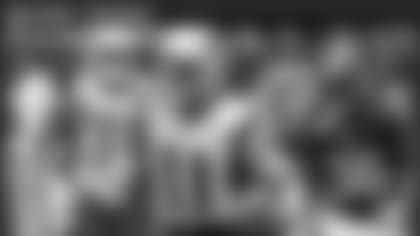 ](http://www.pjtra.com/t/R0BKSkdIREBKSElGRUBISEtERw)...Though he did drop a pass that was very catchable, WR Julian Edelman was clutch from the get-go, typified by his over-the-middle, diving grab that picked up 17 yards on 3rd-and-9 on New England's second possession.
...Tom Brady's interception at the end of that second series was his mistake. He was trying to float a pass over the head of cornerback Jonathan Joseph, who was beaten by a step by tight end Rob Gronkowski. There was some congestion in the pocket right in front of Brady as he threw, so, he was unable to step fully into his throw, which likely caused the underthrown pass that Joseph easily snapped up. Brady, as has been the case this season, started out very imprecise with his throws in general.
...Case in point: his TD toss to Gronk on their third possession. Brady had perfect protection from his o-line, enabling him to stand and deliver the ball with no Texans anywhere near him. But the ball was badly underthrown and nearly hit the ground, but Gronk made a tremendous effort to bend over while maintaining his stride (even more impressive given his back surgery) and scoop the ball into his chest before rolling into the end zone.
...Overall, the Patriots didn't do a great job rushing the football in the opening stanza. Poor blocking up front was to blame.
...It looked like a mental error by Talib was to blame for another wide open Texans receiver when Keshawn Martin gained 27 yards early in the 2nd. The Patriots were playing zone in a nickel package and both Talib and Kyle Arrington chose to cover the receiver running the short route. Talib, the outside man, should have stayed with the deep-running Martin along the sideline.
...Sopoaga registered the one and only sack of the game with a nice individual effort. He fought off center Chris Myers, who initially had Sopoaga at a standstill at the line of scrimmage, but Sopoaga bulled his way forward and drove Myers into a cluster of bodies in the pocket. This allowed "Soap" to scoot around the congestion and into a hole in the pocket to reach QB Case Keenum and drag him to the turf.
...Ryan's INT of Keenum was a direct result of up-front pressure by Ninko and Andre Carter, the two ends on that particular nickel package. Like pincers, the two Patriots converged from opposite sides on Keenum, who was about to be dragged down but in desperation heaved the ball downfield. It was a poor decision by an inexperienced QB. The ball floated softly into the arms of Ryan, who recognized what was happening and broke off from his man to run to the ball and pick it off. Ryan has shown very good instincts on the field as this season has progressed.
...Tate's second TD run came with New England in its 5-d-lineman front, clearly anticipating a running play from around the edge of their red zone. The Texans' o-line did a good job with their blocking assignments to give Tate and big hole through which to burst. Hightower was engaged by a lineman as the play came to his side, and Spikes read the play well, he just wasn't quick enough to get to the spot, and when he did, he ran into Hightower and the blocker while Tate was running around the other side of them. McCourty had position to make the tackle, but was spun around like a top when Tate cut to the inside.
...New England's o-line did a much better job run-blocking in the 2nd quarter.
...Brady was sacked just once in the game. It happened when Houston OLB Whitney Mercilus was unblocked on a 3rd-and-5 in Texans territory. Left tackle Nate Solder had both Mercilus and inside 'backer Jeff Tarpinian to worry about, and at the snap, he went with Tarpinian, who rushed to the inside. Running back Shane Vereen was in the backfield with Brady and could theoretically have picked up the blitzing Mercilus, but Vereen instead ran a pass pattern. Brady didn't have time to attempt a pass, as he was also being pressured from the right side. The QB simply cut his losses and went down.
...Kicker Stephen Gostkowski's miss from 55 yards had plenty of leg, but he pushed it just wide right. The snap was a bit high, but holder Ryan Allen got the ball down on the right spot and with a good hold (laces out) for Gostkowski. The placekicker just didn't strike the ball in the sweet spot (might've had a little too much instep, too).
3rd and 4th Quarter – Offense
...We see it every week, but it's still amazing how dominant Gronk is when running seam patterns. It's a simple route, but he's such a mismatch that opponents can't cover him. That was the case again in Houston, when Gronk picked up half a field with a seam pattern catch at the start of the 2nd half. It was pitch-and-catch with Brady as linebacker Darryl Sharpton couldn't keep up with Gronk's speed down the field. Eventually, a safety came over to help run him out of bounds, but the damage was done.
...Kudos to fullback James Develin for his Herculean effort to get in the end zone two plays later for his first NFL touchdown. Much of the credit, though, must also go to the Texans and their abysmal tackling efforts on the play. Again, like the Gronk catch, this was a simple play – a fullback dive – and Develin kept both of his big arms locked onto the ball so it couldn't be stripped and he kept his legs churning like all good running backs do. Nice work by the one-time defensive lineman.
...Vereen's touchdown catch on the next series was also a simple play, one the Patriots had run several times Sunday afternoon, in fact. However, the Houston defense simple left Vereen uncovered when he came out of the back field on his route, choosing instead to swarm around Gronk in the end zone, assuming that Brady was going to target him. But Brady's favorite receiver has always been the open one, and that's exactly what Vereen was on this play.
...Blount's 4th-quarter TD run resulted from excellent blocks by Develin and pulling right guard Dan Connolly. Also, it must be noted again, terrible tackling technique by Tarpinian and safety Shiloh Keo aided and abetted Blount on his run. But nothing fancy once more from the Patriots offense.
3rd and 4th Quarter –Defense
...Houston jumped back out in front with Keenum's touchdown run late in the 3rd. It was a well-designed and executed play in the red zone. Houston actually had more eligible receivers to the right side, with just two bunched to the left, where Keenum would run. Those two players blocked down at the snap to seal off Collins and Arrington, while left tackle Duane Brown pulled out in front to block an overmatched Talib. The rest of the o-line formed a nice wall to prevent Chandler Jones and the other d-linemen and 'backers from getting over there. Keenum just followed Brown into the end zone.
...The Texans kept pace with New England's scoring in the 2nd half thanks in part to a long gain by rookie WR DeAndre Hopkins following Blount's TD run. He just ran a fly pattern and Arrington, who had good coverage most of the way, slowed down as he looked back for the football. This gave Hopkins a yard or two of separation to make the catch easily. Bad technique by Arrington.
...Two plays later, Tate scored for the third time on the ground, and again to the left side. The Texans just manned up on both Joneses and Siliga. Spikes tried to shoot over to help, but he was swallowed up by a blocker, too. Houston made this play look all too easy.
...Houston had one last gasp in the final seconds, but really, their chances ended on the previous series when Keenum was wrapped up in the pocket and he threw the ball away to avoid a sack on 4th down. The Patriots sent just four rushers, but they all did a great job individually and collectively to collapse on Keenum. Ninko got his hands on the QB first, and the rest joined in the fun.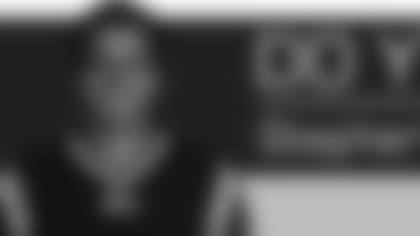 DO YOUR JOB: Stephen Gostkowski – Sure, New England's placekicker ended his streak of consecutive field goals made when he pushed a 55-yard effort wide right. But remember, the streak was 21 in a row, and he started a new one by nailing a pair of 53-yarders in the 4th quarter, which wound up being the game-winning points. Gostkowski has been having a remarkable season, highlighted (thus far) by his clutch performance in Houston.