As has been the case all week, the offense and defense spent much of Wednesday afternoon on separate fields.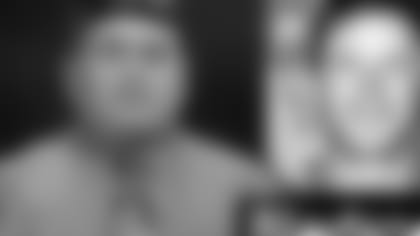 ]()
            On both sides of the ball the team worked on sub packages. The offense spent a lot of time working multiple receiver sets, which is something Head Coach Bill Belichick said was a focus for the team. He also wanted to get work in the red zone.  

The only time the offense and defense really worked together came in 7-on-7 and 7-9 drills. In the 7-on-9 drills, the defense consisted of everything except the interior defensive linemen. The first unit had Willie McGinest and Anthony Pleasant at defensive end, Ted Johnson, Tedy Bruschi and Mike Vrabel at linebacker, Terrance Shaw and Otis Smith at cornerback and Matt Stevens and Tebucky Jones at safety.
Ty Law and Lawyer Milloy did not take part in the drill because both are recovering from shoulder surgery. During the drill, rookie free agent wide receiver made a nice catch on a deep pass down the sideline from Drew Bledsoe to beat the coverage of Smith.
New England worked hard to upgrade their competition at tight end during the offseason, but mini-camp has not been kind to the spot. Free agent pickup Johnny McWilliams did not practice Wednesday afternoon because of a right shoulder bruise.
McWilliams had his arm in a small sling. Rookie tight ends Jabari Holloway and Arther Love were already limited because of minor injuries. The only fully healthy tight ends now are Rod Rutledge, Jermaine Wiggins and Chris Eitzmann.
Defensive backs coach Eric Mangini had a group of guests watching the afternoon workout. Five players from the Kew Colts in Australia took in the practice.
The Colts are a semi-professional team in Melbourne. Mangini was in Melbourne for the second semester of his junior and senior years through a study abroad program at Wesleyan. He was the team's Head Coach and defensive coordinator from 1992-93.
Working out of the backfield
Rookie free agent Walter Williams has been working as a running back during all drills this week. The Grambling product played both running back and wide receiver in college and has shown good receiving skills in both the rookie camp and mini-camp.
Second-year player Patrick Pass, meanwhile, has been splitting time at fullback and running back. A year ago he was briefly tried out at wide receiver, but the bulk of his work this week has been at fullback. Listed at 5-10 and 215 pounds, Pass got one start in his rookie season at tailback.