Percy Harvin is on the trading block, and Sean Smith isn't close on a deal with the Dolphins. Do you see the Pats making a play for either one?
Tim McKinney
I'll start with Harvin, who was the topic of many posts this week. In terms of talent and skill set, I'd love to add him to the mix. He's a much more dynamic receiver than Wes Welker and offers much more big-play ability. He's capable of scoring from literally anywhere on the field, which he's done as a receiver, rusher and kickoff returner. He also operates mostly out of the slot, like Welker, only he works in a deeper part of the field on in-cuts and crossing routes that often result in big plays. The problem with Harvin is twofold. One, he's been plagued a bit by injuries including migraine headaches and most recently an ankle problem that limited him to nine games in 2012. He also butted heads a bit with the Vikings coaching staff, which has him possibly on the trading block to begin with. Harvin has one year remaining on his deal but is looking for a long-term extension that won't come cheap, and he's probably going to want that from whatever team trades for him. That situation could actually work in the Patriots (or any other potential suitor's) advantage because the compensation to acquire him may not be that high. Harvin is probably worth at least a second-round pick but his contract status could lower that price. The Patriots don't have many picks to deal (first, second, third and two sevenths) and that could be a stumbling block as well. I think Harvin would make a lot of sense for the Patriots both in the short and long term but it won't be easy.
As for Smith, he's a big corner who has been competitive at times in the past but he's not worth a big-money free agent deal. He's too inconsistent to invest anything more than moderate dollars. If he'd be willing to accept smaller deal then perhaps I'd be interested. But he's likely one of the better corners on the market and that will allow a team to overpay for what is, in my mind, a pretty average player.
Paul Perillo
I think Ed Reed would solve our problems in the secondary stopping the big plays we give up every season. Do you guys agree?
David Kelley
I know this won't be a popular viewpoint in New England but I don't really think Ed Reed is the answer to the secondary woes. Reed is a tremendous player and destined for the Hall of Fame. I couldn't possibly have more respect for what he's done during his career. I just don't think he's the same player now and at this point he's just an average guy. Reed still makes an occasional play or two and his leadership and experience would be beneficial, but I don't think he's capable to making the kind of plays that people would expect. Baltimore obviously wants to retain him so for another team to sign Reed it would cost a decent amount of money. I don't think he's worth much more than $1 million or two at this point.
Paul Perillo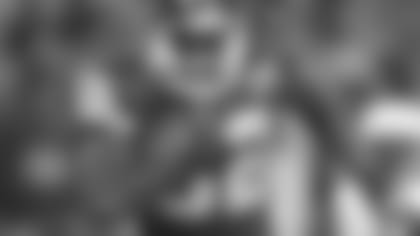 What do you think about pursuing Dwayne Bowe? I know Mike Wallace will be a hot commodity if Pittsburgh doesn't tag or re-sign him. And, similar to Randy Moss' turnaround after his dismal time in Oakland, Bowe has the height and deep-threat skills we need to complement Brandon Lloyd, Wes Welker (if he stays,) and the TE crew. Do you think if we did sign Bowe, he'd want too much money, making it more difficult to keep Wes? Or would we be better off drafting a WR in the first round?*
*Dante Swinton
I would take Bowe the player in a heartbeat. He is exactly the type of downfield, sideline threat I believe the offense lacks. Some people (Andy) believe his hands aren't great and that he's overrated but I'm not buying that. Bowe would cost a lot of money, probably more than the Patriots would be able to offer for another offensive player. At this point, Tom Brady, Rob Gronkowski, Aaron Hernandez and Logan Mankins are all highly paid at their respective positions. Welker would add to that if he does re-sign, whether it be a long-term deal or via the franchise tag. So adding Bowe on top of that group would be difficult. But hey, we can dream.
Paul Perillo
So here's my idea: Cut Wes Welker and Brandon Lloyd. That's a rough $15 million we could use to sign Mike Wallace. With pick 29 in the draft, get Tavon Austin. Leave the middle of the field to Gronkowski and Hernandez with Tavon taking Welker's role (maybe improving it) and Mike Wallace as the talented burner. Thoughts?
Lucas White
Wallace is definitely a true deep threat but he's not nearly as consistent as he needs to be. There are too many times when he disappears for long stretches and the Patriots offense can't afford to lose a guy like Welker who is just so dependable and replace him with an inconsistent deep threat and a rookie as small as the 5-9, 175-pound Austin. Austin is versatile but it remains to be seen how his game will translate to the NFL, where he will have to prove he can take the kind of pounding Welker has for years. As for Lloyd, I would definitely be in favor of replacing him with Wallace and keeping Welker. That would be difficult with the cap, but I don't like the idea of having Austin and Wallace replacing Welker and Lloyd. But it is an interesting option.
Paul Perillo
I think the Pats should go after Julius Peppers mainly because he will fill in a major need as far as pass rush then we will be able to go draft a wide receiver first round.
James Wren
I love Peppers and always have. I wanted the Patriots to sign him when he was available a couple of years ago but the Bears were more committed and got him. The problem is he's not available at the current time. I know there are reports that he could be, but until that happens it's hard to make any definitive plans. In terms of the player, Peppers would immediately impact the pass rush in a big way. With him playing with Chandler Jones and Rob Ninkovich, the Patriots could apply a lot of pressure on the passer and go a long way toward eliminating their problems on pass defense.
Paul Perillo
Personally I don't think it will happen but I've heard of the possibility the Patriots might trade away Ryan Mallett. If this were to happen how do you think they would replace him and what do you think they would get out of it?
Jacob Mattson
I agree with you that I don't think Mallett will be traded. First and foremost, I'm not sure there would be much interest in a guy who hasn't played any significant snaps. Anyone dealing for him would be taking a huge leap of faith based on analysis that really doesn't exist, other than the preseason. Also, I'm not sure the Patriots would want to deal him at this point. He's an affordable backup quarterback, the only one on the roster, and the Patriots would likely need to draft his replacement if they went that direction. To me that seems counterproductive at this point. Maybe after next season dealing Mallett would make more sense as he would be entering the final year of his deal and, depending on his performance if he gets a chance, could be worth more with some experience.
Paul Perillo
Titus Young is available as is Kyle Vanden Bosch. Both worth looks I think, Especially Young. Here's one: How about Ryan Mallett straight up for Alex Smith?
Dave Walker
Emphatic no on Young. He is the epitome of the troubled wide receiver who believes he's much more valuable than he is. Detroit had no shortage of off the field problems last season yet Young's were so bad that Jim Schwartz decided he'd had enough and suspended him before finally cutting him. And now he's telling people he believes he's better than Calvin Johnson. OK, then. Once again, no thanks on Young.
Vanden Bosch is a declining player who by all accounts was an solid leader for the Lions. His experience would be attractive but his production has really dropped off. I'd be interested for the veteran minimum but at this point I'm not sure he'd help much.
As for the Mallett trade, why would San Fran trade a starting caliber quarterback for one who's never played a down of meaningful football? Answer: They wouldn't. Alex Smith will be playing elsewhere next season but not due to a trade for Mallett.
Paul Perillo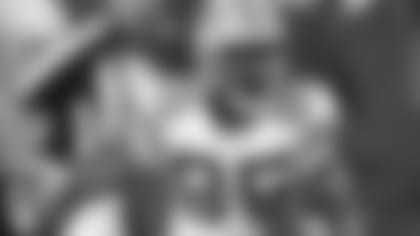 Two part question regarding the WR position: The Pats seem to have no luck growing a WR out of their own system through the draft. Why is that? I'd love to see them make a splash in free agency. Let's assume they retain Wes Welker (I hope they do), who do you think would be the best fit or the most feasible from a money standpoint, Greg Jennings (I wish), Dwayne Bowe, Mike Wallace, Danny Amendola? Anyone else out there you think would have an impact? Thanks Guys, keep up the good work.*
*Jim Willard
The draft question is a good one and difficult to answer. I feel one of the problems is Tom Brady. Before everyone goes ballistic, let me explain. Brady is so deeply rooted in this offensive system that it makes it tough for new receivers to pick it up to the level of what Brady expects. That hasn't just been the case for rookies; veterans have had a difficult time as well. Brady demands a lot of his receivers and expects them to understand the concepts of the offense as well as he does. Obviously that's a difficult task for any newcomer, especially a rookie. I believe that's part of the problem when it comes to the Patriots drafting receivers. Taylor Price, as an example, probably had the skills necessary to compete for New England but not the time to learn all that was expected of him. There also has been some miscalculations in the draft at the position – Brandon Tate, Chad Jackson, Bethel Johnson. But that shouldn't stop the team from trying to find a young, talented receiver in the draft going forward.
If the Patriots wind up holding onto Welker, then signing Amendola wouldn't make any sense as they are essentially the same guy only Welker is more durable. Of the other three Bowe would be my first choice – but he'd probably cost the most money. If not the most, a lot. Jennings will be 30 in September and is coming off an injury-plagued season, which was the least productive of his career. Perhaps that will drive his price tag down significantly and make him an attractive option. But if he is paid commensurate to what he's done in his career, then I have no interest.
Paul Perillo
How come no one is talking about Jake Ballard? Would we use a three tight-end formation for certain plays next year? Perhaps it might improve our red zone scoring percentage.
Issac Z.
Well, Ballard missed the entire season while rehabbing knee injury so there wasn't much to talk about with him. He will be back in camp and we'll see how his knee responds to the surgery. Assuming he's healthy, I would expect him to be the third tight end and chip in with roles in both the running and passing games. He's not going to be a difference maker in terms of racking up big numbers like Gronkowski and Hernandez, but Ballard is a capable receiver and blocker and should help. Also, I'm not sure if many people realize this but the Patriots red-zone offense was the best in the NFL in 2012. New England scored touchdowns on 70 percent of its trips inside the opponents' 20-yard line. That stat becomes even more impressive when considering the Patriots also made more trips into the red zone than any other team, yet still finished more often than not with a touchdown. Ballard won't improve that area but it's hard to be better than the best.
Paul Perillo
What are the reasons for cutting now? Is this the "Roster bonus" window? Good players that are good locker room guys are getting cut (KVB by the Lions). It's a business, I understand that. What are the rules about signing these cut players? Titus Young went through waivers (which has a priority order). Do these players face the same logistics.
Michael S.
Your first question is an interesting one because it does seem more teams are cutting players a bit earlier than they need to. As far as I know there is nothing tangible to be gained by cutting a player now as opposed to just before the new league year begins March 12. There are individual players who are due roster bonuses and therefore the decisions to release them prior to the dates those payments are due makes sense. But that wasn't the case with the majority of these transactions. Obviously Young is a knucklehead and that's why he was let go. He had to clear waivers because he doesn't have four accrued seasons in the league. Vanden Bosch became a free agent immediately because he is a vested veteran and therefore did not need to clear waivers. As for the reasons for Vanden Bosch and the Giants Ahmad Bradshaw, my guess is their teams wanted to let them go as soon as they could to make it easier on the players finding another job. The teams clearly wanted to cut the salary, but each could have done so even waiting another few weeks. Doing so right away allowed the players more time to figure out their next move. I'm not sure that's the specific reason, but it makes sense.
Paul Perillo
First time writing, I'm a huge Patriots fan from Mexico and would appreciate a lot if you answer my question in next week's Ask PFW. See it as a birthday gift, I'm turning 19 Feb. 11. Well on to the question, what are the chances of the Patriots facing this year's champs in the season opener in Baltimore? I'd love to see the Pats have a little bit of revenge beating them in that game?
Carlos Bustamante
There's certainly a chance that could happen, but the Ravens are not short of potential opponents for that game. Baltimore will host Green Bay, Houston and Pittsburgh as well as the Patriots. Any of those three would be every bit as worthy of consideration as the Patriots. A rematch of the AFC title game would be attractive, but sometimes the league likes to "hold" a matchup like Patriots-Ravens for later in the season when the buildup might be even more attractive. I could definitely see the Patriots getting that game, though, and I hope you get your birthday wish.
Paul Perillo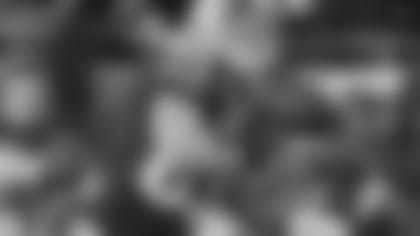 While thinking about re -signing Wes Welker, I thought of an idea. Do you think the NFL would consider reducing the amount a player's contract counts against the cap when re-signing a player than when signing a player not on the roster? For example if the Pats re-signed Welker for $10 million per year he would only count $9 million on the Pats cap but the full $10 million if another team signed him to that deal. It would incentivize players to stay with their teams.*
*Robert Hill
Why would that be an incentive for a player to remain with his original team? In your example, the player receives $10 million either way so it would be completely his choice whether or not to leave his original team. The cap hit is of no concern to the player, only the team. So the player is more often than not going to the team that is paying him more. Now, if your point is the cap hit being smaller for the original team might be an incentive for that team to offer more money, perhaps there's a chance of that. But still, that wouldn't really be fair for all of the teams if cap hits weren't counted equally. Every team should have the same opportunities to sign and re-sign free agents.
Paul Perillo
In looking back at DBs that have been drafted over the few seasons some of the names I have come up with are as follows: Ellis Hobbs, Willie Andrews, Mike Richardson, Jonathan Wilhite, Terrance Wheatley, Darius Butler, Patrick Chung, Malcolm Williams, Ras I Dowling, Alfonzo Dennard, Nate Ebner and Devin McCourty. I think Chung has been a disappointment, Dowling cannot stay on the field, Dennard seems to be OK and McCourty has had his ups and downs as well. My question is with so many draft picks spent on DBs over the last several years, it seems we have to go back to Asante Samuel who I believe was a fourth-round pick to find a truly solid, impact DB. Is talent evaluation truly that much of an unknown or is there some other explanation as to why the Pats seem to keep swinging and missing on quality DBs? To me, the lack of consistent QB pressure and their DBs are the two biggest problems facing the Pats defense and unless they can improve those areas I think Tom Brady's last few years in New England will be truly wasted.
Chip Huckins
No question defensive backs have been hard to come by in the draft and Bill Belichick has certainly tried many times. I'm not sure there's anything specific about the position that makes it harder to evaluate than any other. Obviously it's one of the most difficult spots to play – probably the most difficult other than quarterback – so that makes it even tougher to find quality cover men. As to your summation of the defense, you break it down simplistically but really what you're saying is the team is lacking on defense. Pass rush and coverage are the keys to a successful defense in today's NFL. Lacking in those two areas make it awfully tough to come up with stops when you need them. I do believe the team is taking strides toward improving in both with Chandler Jones, Dont'a Hightower and Alfonzo Dennard – all 2012 draft picks – looking like part of the solution in both areas. Hopefully a few more pieces can be added, and some other develop accordingly, and the defense finds consistency while Brady is still here to benefit from it.
Paul Perillo
Everyone is talking about Ed Reed to New England. However what about Dashon Goldson? He's a hard-hitting safety, and is a free-agent I believe. And he is younger than Reed. Granted he may not be as skilled but he's a little more durable. Why not go after him?
Anthony Gallipoli
I like Goldson's physical nature, as you described. The Patriots also expressed interest in him in the past so clearly there's some potential for a match. I'm not sure what kind of money Goldson would command on the open market, and his coverage skills aren't exactly where you'd would like, but I would definitely be interested in signing him to add an intimidating presence to the back end of the defense. And I agree with you – even though Reed is a better player I believe Goldson might be a better fit.
Paul Perillo
I want to talk about Stephen Gostkowski. He just didn't seem like himself this year and missed a bunch of kicks that you wouldn't expect him to. What do you think about him staying long term, is he already signed for next year or is he a free agent? Just curious cause I love watching him and think he's one of the best kickers in the league but I never know if he's going to make a kick or not during a game.
John Buss
Gostkowski clearly wasn't at his best this season. He missed six field goals, which matches the most of his career and most since his rookie season in 2006. But he also established a career high with 153 points while going 29 of 35 on field goals and making all 66 of his extra points. And he was a weapon on kickoffs with 52 touchbacks. As I said, it wasn't a great season for Gostkowski and I wouldn't be surprised to see a young kicker to compete with him in camp, but I also would expect him to remain with the team as a pretty steady performer.
Paul Perillo
What is the status of the following players: 1. Jeff Demps 2. Jeremy Ebert.
Dennis House
That's an easy one. Demps spent 2012 on injured reserve and figures to be in camp competing for a job as a returner/third-down back. A full offseason should make his transition much easier this season after arriving last summer following the Olympics. Ebert finished the year on the practice squad and signed a future contract so he also figures to be in the receiver mix heading into 2013.
Paul Perillo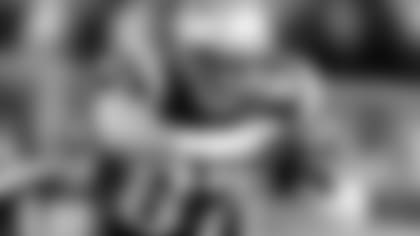 I just have to ask do you ever think Rob Gronkowski is ever going to play in the playoffs? When the game matters most, without injury? Seems to never be there when needed.*
*Jerome Mejia
This is an entirely unfair description of Gronkowski and in Jerome's defense, he is not alone in this point of view. Gronkowski played all 16 games as a rookie in 2010 and all 16 in 2011. He also played in all four playoff games in those two seasons even though he was clearly limited in the Super Bowl loss to the Giants with an ankle injury. This past season he broke his arm – twice. So now we're saying he's not reliable? Sorry, I'm not buying that. He suited up to play against Houston in the playoffs and broke his arm again and was forced to miss the Baltimore game as a result. So in total he missed six of a possible 54 games and he's never there when we need him? Again, not buying it. Look, Gronkowski is a very physical player and he's going to take some hits and get banged up. But I'm not willing to suggest he's not a reliable and durable player because he broke his arm. These things happen in the NFL and Gronkowski, as great as he is, is not immune to them.
Paul Perillo
I was wondering your thoughts on letting Wes Welker walk. He is (undeservedly in my opinion) the highest annually paid player on the team and now has TWO crucial third-down drops that would've won us another Super Bowl. Am I being too harsh? I know you said Julian Edelman is injury prone, but I see him as the next Wes Welker and younger too. Wes is getting past his prime, and combine that with the kind of hits he takes and I don't see him starting all 16 games either. Why not go out and get a sturdier physical slot WR?
Steve Wu
If you want to walk away from Welker at this point because you believe his age will lead to a decline in his performance then I could understand that. Not many receivers continue to produce at the same level with they approach their mid-30s. But to suggest Welker is undeserving of the franchise tag money or that his drops are a reason to get rid of him is absurd. First, the "drop" in the Super Bowl was a bad pass from Tom Brady. The one in the AFC title game came in the third quarter of a 13-7 game. To suggest his drop cost the team a Super Bowl is, as I said, absurd. Welker isn't going to last forever and at some point the team is going to move on. But I don't think you can just plug anyone into that role and expect things to remain the same. Edelman has not proven capable of doing so for more than a game or two at a time, and not many guys have been as consistent and durable as Welker has over his six years in New England. Walk away if you like, but Welker won't be easily replaced.
Paul Perillo
During the third quarter of the Super Bowl with just under 10 minutes on the clock, the clock kept running even though Colin Kaepernick clearly ran out of bounds while running forward to the sidelines. This happened twice! More than one minute clicked off. Am I the only one who noticed that? And why did SF not complain since they were behind at that point?
JP Galasso
The clock only stops momentarily when the ball carrier goes out of bounds unless it's the final two minutes of the first half or the last five minutes of regulation. In those cases, the clock stops until the next snap. Otherwise, as was the case on the plays you mentioned, the clock stops only until the ball is set, then it runs again. Oftentimes this results in a very brief stop before the clock continues to run. There was no error made by the officials or clock operator.
Paul Perillo
I am about to say something that I will probably get a lot of flak for, but I am going to say it anyway. With Tom Brady, Logan Mankins and Vince Wilfork accounting for 35 percent of next year's cap space, shouldn't the Pats look for a way to reduce Wilfork's salary? It may sound crazy at first but DT is becoming less important in a pass first league. The Pats really need some pass rushing DEs and some big WRs. They can afford to make some of those moves if Vince took a pay cut. Another option is a trade. The Pats would get a couple of high draft picks in return, and we would have Wilfork's cap space. We could then get a replacement DT from this year's deep draft class.
Darren Johnson
I don't think you're crazy to suggest that run-stuffing defensive tackles aren't as important in today's NFL as they once were. In fact, we talk about this often on "PFW in Progress" when we discuss the defense. But assuming we are right and the league is changing, why would someone want to give the Patriots a couple of high draft picks for Wilfork – a guy who is less important in today's NFL? They probably wouldn't. That doesn't prevent the team from reworking deals to get the cap numbers of some of the higher paid guys down, but that can be a risky proposition as well. Personally, I believe the team has plenty of flexibility when it comes to the cap and would be able to make some moves without any drastic moves. I would definitely start on defense, both with the pass rush and in the secondary. Receiver is a position I would look to the draft for, but if a free agent of their liking is available then I be willing to do that as well. There are always ways to work around the cap and the Patriots have been as good as anyone in the league at finding them. I expect that to happen this spring as well.
Paul Perillo