Hey PFW, thanks for all your great work. Just a quick trade thought, if the rumors of BB's interest in Tim Tebow are true. With Peyton Manning signing with the Broncos, and their need for a back-up QB, would the Pats consider a straight up trade with them, Tebow for Brian Hoyer? If I was the Patriots, I would have Denver throw in a late round pick as well, seeing that Denver is a little desperate to unload Tim.
John Wohlford
Don't you think it would be a great pickup if the Pats acquired Tebow? If he is willing to give up being a starting QB, can you imagine the offensive creativity options he would bring Belichick? He could line up in backfield with [Aaron] Hernandez and nobody would know where the ball is going to go, or even who might be throwing it! He would also free up the roster because the Pats would not have to carry a 3rd string QB, TE, or FB/RB. Plus, I know Brady and Tebow hit it off the couple of times they met. What do you think?
Chris Allen
Say they decide to release Tebow ... Given the fact that McDaniels saw enough in him to draft him in the 1st round (and I heard some speculation the Pats had interest in him as well at the time), could the Pats sign him to see if McDaniels can develop him enough to eventually be a Brady successor?
Mike Howlett
Denver's not simply going to release Tebow. Trade him? Certainly a possibility. Keep him? That's not out of the question either.
While I agree a trade for Tebow might make some sense from a Patriots perspective, I don't think New England is interested in parting with Hoyer right now. Yes, Bill Belichick famously met with Tebow in Boston's North End prior to the 2010 draft, and Josh McDaniels (now back here in Foxborough) selected Tebow 25th overall for the Broncos when he was head coach there. So, yes, I see why many are speculating about Tebow becoming a Patriot. But not in a straight-up trade, no.
The most the Broncos could expect to get, in my estimation, in terms of draft choices for Tebow, would be a second-rounder. New England currently owns two of those, in addition to a pair of first-rounders, but then just one pick in the third and another in the fourth - no fifths, sixths, or sevenths. So, with that relative paucity of picks, I can't envision Belichick parting with one of his seconds, not even for Tebow. A 2013 second-rounder? Perhaps.
But OK, let's say the Patriots do get Tebow. The options for creativity would be very intriguing, as Chris suggested in his question, and I would love to see New England deploy a versatile athlete like Tebow in a variety of ways - including as a passer. It would be interesting to see if he could develop with one of the most gifted QBs of all time (Tom Brady) as his teammate. However, the presence of Tebow would not eliminate a third QB, tight end, or running back from the roster. They'd find room for him somehow, but I still think the Patriots would carry a full complement of players at those spots.
Of course, all this could be for naught if Denver decides to hold onto Tebow and have him learn under of the other greatest players of all time, Peyton Manning.
Erik Scalavino
BB seems to be filling a lot of holes with free agency. Is there going to be any room for the draft picks or is this the year BB either trades up or out for future picks, and we only see one or two draft picks and a bunch of rookie free agents at rookie camp? Thanks.
Ryan B.
Well, compared to the past few seasons, as I indicated in the previous answer, the Patriots only have half a dozen choices going into this draft. That's half what they had in '09 and '10, and a third fewer than last year. So, chances are, there won't be many rookies drafted this year, regardless of what the team continues to do in free agency.
Erik Scalavino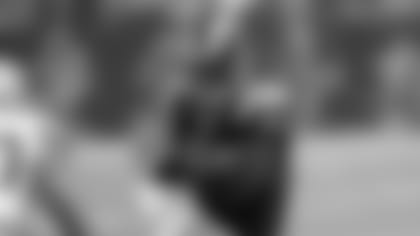 With the addition of Anthony Gonzalez and Brandon Lloyd, what is the team looking at with WRs from last year's roster? Does this mean Deion Branch will not be re-signed? What is Ochocinco's effect on the cap? Would you foresee him being released?*
*Tom B.
New England is stocking up on depth at wide receiver, including the reported re-signing of Donte' Stallworth, making this one of the most competitive spots going into the off-season program and OTAs in the next couple of months. There might not be enough room for Branch to re-sign, unless Ochocinco is released (he reportedly restructured his multi-million-dollar contract recently to help New England's cap space). I'm not overwhelmed by any of these additions - I much rather would have seen the team try to acquire Mike Wallace from Pittsburgh - but I'll be curious to see who survives the war of attrition that's sure to ensue.
Erik Scalavino
As I cannot imagine Bill Belichick paying Wes Welker 8-to-9 million per year over 3-to-5 years, will Welker be traded? What would his value be in a trade? Which teams might be interested?
Ken Fowler
What team wouldn't be interested? If the Patriots hadn't tagged Welker, I have no doubt he would have gotten a hefty contract from someone in the market for a reliable pass catcher - just think of any of the teams who've already inked big deals with other free agent wideouts. Who might be interested in him now? Hard to say, but I would imagine teams like New Orleans, Green Bay, maybe even Denver or Chicago - teams with established QBs and solid receiving corps looking to add that extra, over-the-middle component that the Patriots have enjoyed the last five years. His trade value? Tougher to gauge, given his age and knee injury history. A couple of second-rounders might be the max.  
Erik Scalavino
After signing Steve Gregory, do you think that it will change the Patriots going after Mark Barron in the draft?
J. Snyder
No, not if they really like Barron. They gave Gregory some good money, so, he'll contribute, but Barron looks like a real talent at safety. If the Patriots want him (and he's there at 27 or 31), Gregory won't be an obstacle.
Erik Scalavino
Hey guys, I have yet to hear anything about Andre Carter. Is he planning on returning to the NFL this year? Is he doing okay from his injury? Is New England interested? Are there any updates on him at all?? I'd love to see him back. He's a fantastic player and a real class act. Thanks!
Andrew Wells
Perhaps you missed our blog entry in late February on this very topic. I've provided a convenient link for you to access the post.
Erik Scalavino
The Raiders have released OLB Kamerion Wimbley. Since he fits the BB required measurements 6-4, 255 lbs., looks to be a nice pass rushing specialist or he looks to be a lot more effective at rushing the opposing teams QB a lot more than the current group the Pats have now, do you think the Pats will aggressively pursue this guy?
Sherrod Thurston
I had certainly hoped so. He's far more talented and consistent than anyone currently on the roster at that position. However, as of this morning, it seems Wimbley decided to sign with Tennessee.
Erik Scalavino
Hey guys, during the best days of our defense we had three first-rounders on the d-line (Seymour, Wilfolk and Warren). Are we better off targeting big d-linemen in this draft to have a greater impact on opposing offenses blocking schemes that would then free up our LB's more to help out in pass coverage and more effective in the pass rush?
Mike Anderson
While your statement is true that those three players were first-round choices, your premise is a specious one, I'm afraid. New England's defense wasn't dominant because of those three players alone. Yes, they certainly helped, but they also had playmakers in the other two levels of the defense: linebackers like Tedy Bruschi, Mike Vrabel, Willie McGinest, and defensive backs like Ty Law, Rodney Harrison, Asante Samuel.
New England needs to find players like those at all three levels of the defense in order to return to its glory days on D. They can target whatever position they like in this draft - d-line, linebacker, or secondary - as long as they identify players who can actually make plays consistently.
Erik Scalavino
Hey guys, big fan from the Great White North, keep up the good work. If the NFL penalizes the Saints for their recent "head hunting" accusations, would our first-round pick from them be in jeopardy for this draft?
Logan Fromm
I highly doubt it. That pick is no longer owned by the Saints, so, it shouldn't be subject to any penalties that New Orleans might incur as a result of the bounty scandal.
Erik Scalavino
How much of a factor do you think Stevan Ridley will be this season? He didn't play a whole lot but when he did he seemed very productive. It's possible if Green-Ellis goes somewhere else and the Pats do get a guy like Brandon Jacobs or such that he may be used a lot more?
Tyler Boody
Regardless of Green-Ellis status with the Patriots, I would expect Ridley to see an increased role in 2012. He provided a great combination of speed and decision-making, as well as big-play ability, in his limited opportunities last year. He needs to work on his ball security and pass protection, but I see brighter days ahead for Ridley. As to your other point, I'm not sure Jacobs is the type of back that would fit in New England's offense.
Erik Scalavino
I was curious as to why the schedule this year has the Patriots visiting the Seahawks? Four years ago, they played at Seattle as well. I thought with the revolving schedule, interconference games were supposed to alternate home/away venues. The opposite is true of the Cardinals as they were at Gillette in 2008 and will be here again this coming year. The same scenario played out last season with Kansas City visiting Gillette in 2008 and 2011 while the Patriots went to Oakland those same years. What gives?
Steve Guay
This scheduling anomaly stems from the 2008 season. You'll recall, that season, New England had four games on the road against West Coast opponents: Seattle, Oakland, San Francisco, and San Diego. The NFL did the Patriots a favor by arranging back-to-back games in October and December so that New England could spend the week in between in California, to reduce the number of coast-to-coast flights it had to take.
New England wasn't alone that year. The New York Jets also had four West Coast contests, but didn't enjoy the luxury of back-to-back weeks. In releasing the schedule for 2009, the league acknowledged the disadvantage of having to travel cross-country so many times in one season.
As a result, league officials amended the schedule formula. Nowadays, when a team has four road trips of such great distances, two of those games are switched to home games, which is why the Chiefs played here last year (New England was supposed to visit Kansas City, according to the formula) and the Cardinals are coming back to Gillette this fall (the Patriots were supposed to travel to Arizona). The league decides which games are switched and which stay as they are.
Erik Scalavino
Hi PFW. You're doing a great job, guys. Just one question regarding salary cap. How is a player's salary impact on the cap determined? Is it only guaranteed money that goes into the cap or is there something else? Thanks.
Srdjan Djordjevic
It's a combination of a player's yearly salary, prorated signing bonus (total signing bonus divided by years of the contract), and any other bonuses due that season. That number could vary slightly in certain cases if the player is subsequently cut or traded during the year.
*Erik Scalavino