I want to hear Erik defend the stupidity of Matt Slater. Go ahead; please explain why an NFL player who makes a great living playing a game makes that kind of mistake.
Well, John, since you, in your infinite wisdom, failed to specify which so-called mistake you're actually referring to, I'll have to assume you mean the whole overtime coin toss situation against the Jets. And I'll be happy to revisit it for you.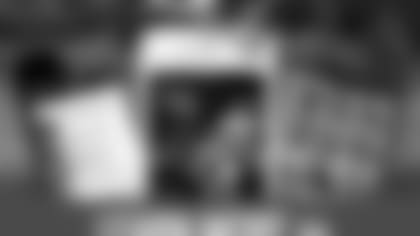 When it happened, there was considerable confusion among those of us who cover the NFL for a living as to what actually occurred there at midfield at MetLife Stadium. Afterward, we spoke to all those involved on the Patriots' side, including Slater, the special teams co-captain of the team, and head coach Bill Belichick, as well as other players on the team. They all confirmed that New England intended all along to kick off to the Jets if the Patriots won the coin flip, which they did. Belichick and his coaching staff informed both Slater and referee Clete Blakeman's officiating crew beforehand so that everyone understood what the Patriots wanted to do.
So, in that respect, what Slater did by choosing to have the Patriots kick off was not a "mistake," because he was only doing what he was instructed to do. You can certainly argue, as many of us did at the time, that Belichick's choice was a mistake, given the outcome, but his reasoning was plausible. His defense was playing better than his offense in that game, so, he felt there was a better chance of his defense coming up with a stop deep in Jets territory, forcing a punt, and giving his offense favorable field position to drive for only a field goal to win the game. Unconventional approach, but certainly a rational decision.
Now, where you can fault Slater and the Patriots is in the confusion on the field that ensued. Slater was perplexed that when he chose to kickoff, he was not allowed then to choose which goal his team would defend (in other words, from which side the Patriots would kick off). Slater, as a seasoned veteran and co-captain, should have known the rules, and if he didn't, some of that fault lies with his normally detail-oriented coaches. Everyone involved should have known that during a coin toss, the winner can choose from one of four options: to defer their choice, to receive a kickoff, to kick off, or to defend one end zone or the other. Only one choice can be made, as NFL officiating VP Dean Blandino confirmed after the fact via Twitter.
Therefore, when Slater told Blakeman that his team wanted to kick off in one particular direction, he was trying to make two selections, which Blakeman correctly informed Slater he could not do.
Again, Slater should have known this… but to disparage him with insults is unfair. Slater, someone I know personally from my interactions with him (and whom I assume you've never met), is one of the genuinely nicest and smartest players on this Patriots team. He's also an upstanding character, as evidenced by his patience in answered question after question from reporters on several occasions in the post-game locker room Sunday night in East Rutherford.
Criticize the decision to kick off all you want, John. But the only mistake I see here is your choice of words regarding Slater and his actions.
I read this section every week and I really look forward to reading your thoughts. My question is, do you think Bill choose to kick because he would rather have the Jets in the playoffs than the Steelers? Was it a way to lose the game without people thinking he was really trying to lose the game? After all, we can beat the Jets in Gillette but the Steelers were really getting better than when we played them earlier in the year. In addition, if we have to play the Jets again, hopefully we will have more of our pieces back in place. And, at the time of the decision, the Steelers had already lost so the option was there to keep them out (as long as the games go as expected next weekend). Do you think this is possible or was it just, as he said, believing the defense could make a stop?
We appreciate your commitment to our weekly Q&A column, Tom. We enjoy hearing from our most loyal PFW fans. Which is why it pains me to shoot down your theory. Your suggestion that Belichick intentionally lost a football game is utterly preposterous. He would never do such a thing, nor would any competitive individual of sound mind. The Patriots want to be the No. 1 seed in the playoffs year in and year out, without exception. And they want to secure that seeding as soon as possible. They couldn't care less about who the other five teams are in the playoffs. Any team can beat any other team on any given Sunday (trite, but true), particularly in the playoffs, so, to imply that one opponent is a guaranteed win or that another is unbeatable is ludicrous.
As I said above, the choice to kick off against the Jets in overtime was a calculated risk that Belichick chose because he firmly believed it gave his team the best chance to win. And while I often question his gambles, this one has a lot of merit. I'm loathe ever to think that it's not in the Patriots' best interest to give the ball to Tom Brady, so, yes, I would rather have had the ball to start OT if I were New England, but I completely understand Belichick's rationale. Trust me, he was trying to win the game, not affect the fortunes of the Steelers.
Seeing as the Patriots picked up players (Leonard Johnson, Leonard Hankerson) that were on IR and cleared waivers, can the Patriots waive someone on their IR, and add him to their roster if he clears waivers? Thanks.
No, they can't. NFL rules only allow for players released from IR to sign with the other 31 clubs.
Why do NFL rules not allow players to return after their put on injured reserve?  If players were allowed to come back when they're healthy who would be returning to the Patriots for the playoffs?
A convenient follow-up to the previous question. First off, there are rare occasions when a player can be removed from season-ending IR, as we saw on a few occasions in December with the Patriots picking up those aforementioned players. There is also one IR designation per club that allows for a player to return after an extended period of time during the season.
For the most part, though, when a player is placed on IR, it is with the intention that he is done for the season. If teams were allowed to put players on that list and remove them at will, you'd see far more instances of teams doing so in order to try to gain an advantage by manipulating the system (stashing players, getting more than 53 players on your roser, etc.). That's what the league is trying to prevent by making IR a permanent list, in most cases.
Here is something I've always been curious about: What is the signing/releasing process of a player like? Let's say a player is being released: Does the Head Coach or [player personnel director] Nick Caserio call the guy into the office, say something along the lines of, "Hey, thanks for giving your best, but as a team we are going to move in a different direction, and so we are releasing you" or is it something impersonal such as an e-mail or a letter in the locker saying "You have been released, goodbye, please have your locker cleaned out by this date"? You guys are the bomb! I love all of your work. Go Pats!
It's a great question, Heber. Each team has slightly different processes, I'm sure, but in general, when a player is released, he is approached by a member of the football operations staff – a coach or administrative personnel – and either taken to see the head coach or someone else with authority in the organization. That's when the player is told that his services are no longer required in whatever language the team chooses to use. Sometimes, the player is also told that the move is only temporary and that the team intends to re-sign the player at a later date. There are many such transactions that occur because of roster tinkering that takes place each week (if there's a need to add an offensive lineman for depth purposes, for example, and a linebacker is released, but the team really likes that linebacker and wants to keep him around).
The team must then notify the league office in New York that they've parted ways with the player, so that the move can be reported on the NFL's official transaction wire at the end of each work day.
The signing process also varies, depending on the player. In general, again, a team's personnel director will reach out to a player's agent and inform him or her that the team is interested in signing or working out their client. Arrangements are then made to transport the player to the team's facility, and if an agreement can be reached, there is paperwork the player must sign, which a team administrator supplies and files with the NFL. This is essentially how transactions are made throughout the NFL.
What's the difference between a rookie and a first-year player, because I thought a rookie is in his first year?
Another great question. Yes, it can be confusing to see designations for rookies and first-year players on the same roster. In some cases, first-year players have been around for more than two years. Rookies are, in fact, in their first NFL season. The term first-year player refers to a veteran who has not been on an active roster for enough games (six or more in any given season) to qualify for an accrued NFL season. So, it's possible, for instance, for a rookie to become a first-year player in his second season, and for a first-year player to have been on an NFL team in more seasons than a second-year veteran, but if he isn't on the active roster for enough games, he won't get credit for having been in the league that long.
Since Calvin Johnson is going to be cut after the season because of the big cap hit he has, would he be an option for the Patriots? I can't imagine going with [Brandon] LaFell for the next season since he has been inconsistent. And because of being old and having dealt with injuries, he could be a one-year option. What's your opinion?
How will the effect of not having to pay a [2016] 1st round draft pick impact free agent signings?
Let's take the second question first: Not very much. Since rookies are now on a fixed pay scale year-to-year, there aren't monster contracts given to first-round draft picks anymore, particularly ones chosen in the late 20s or early 30s, where New England typically selects. So, having some extra cash this spring won't make too much of an impact on the team's free agency decisions, I don't believe.
As for Johnson, I'd love to see him in a Patriots uniform with Tom Brady throwing to him. Right now, though, like Belichick and the rest of his team, I'm focused on the here-and-now. Your favorite football team is in the playoffs yet again with a legitimate chance to win another Super Bowl title. Enjoy this moment and leave the offseason concerns for when the offseason arrives.
Hey Erik! I'm wondering if you would tell me how I can submit my resume to Bill Belichick?  I'm 5'8", 225 lbs. of non-muscle. I run the 40 in about 5.5 seconds and I've got hands like a statue. Surely we've suffered enough injuries that even I can get a workout – S, WR, RB, OT – I'll go wherever I'm needed.  Put me in coach!  I'm ready to play!
Ha! Well, the injury situation is getting so severe that the Patriots might have to resort to signing almost anyone… but I think it's safe to say you won't be a consideration, Joel. Sorry to dash your dreams, my friend. Erik Scalavino