On Tuesday, Chandler Jones showed off his acting skills as he filmed a new commercial for Bob's Discount Furniture.
He visited the company's Manchester, Conn., headquarters, where he worked on set with both Bob and Mini Bob, a clay figure of the store's founder. The commercial, which will air in late summer, features "The Chandler," a power-reclining sofa named in his honor.
During breaks in filming, like a pro, Chandler practiced his lines as well as the Hollywood eyebrow raise (see the videos below for proof). He also took time to sign autographs and pose for photos with Bob's employees.
Check out some of the highlights of Chandler's Bob's Discount Furniture commercial shoot below.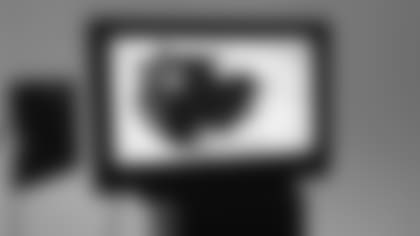 https://vine.co/v/ehF2WiBmnib/embed
https://vine.co/v/eh9tFpAD7Vl/embed