The Belichick smile was out in full force Thursday night as Coach and girlfriend Linda Holliday lent their support to the Breast Cancer Research Foundation. The pair joined a star-studded crowd at the 10th anniversary Hot Pink Party at Boston's Seaport World Trade Center.
The event, which Linda co-chaired, honored long-time advocate Elizabeth Hurley as well as ABC News anchor Amy Robach, a breast cancer survivor. It raised $1.2 million to support breast cancer research around the world, including 31 researchers based in New England.
Bill and Linda were joined by many familiar faces at the event. Patriots defensive coordinator Matt Patricia and wife Raina, Tommy and Dee Hilfiger, and Alma and Bob Wahlberg were all in attendance.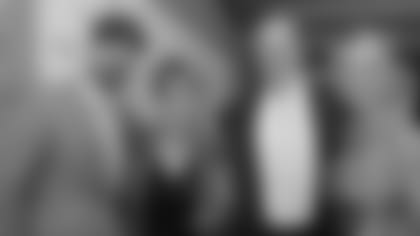 The Hot Pink Party is just one of the big social events on Bill and Linda's calendar this offseason. A few weeks ago, the two traveled to Washington, D.C., for the White House Correspondents' Dinner and back in March they attended the Irish Eyes Gala in support of Notre Dame football head coach Brian Kelly and wife Paqui's Kelly Cares Foundation.