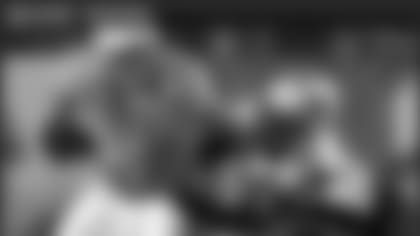 ](http://www.pjtra.com/t/RUBKRExHR0BKSElGRUBISEtERw)…LB Jamie Collins' first sack of the night came on the opening drive, on a 3rd-and-4 from New England's 44-yard line. Collins was standing up in the A-gap before the snap and should have been the responsibility of the Chargers' center, but he elected to help his right guard double-team LB Jonathan Casillas. The left guard, meantime, was engaged with DL Sealver Siliga. The protection breakdown meant Collins was given an enormous alley through which he could sprint straight to QB Philip Rivers. Collins dropped him for a 9-yard loss, and San Diego was forced to punt.
…New England possessed the football just once in the first quarter. It was a long, sustained drive of nearly 90 yards and resulted in 3 points, but it wasn't the most impressive example of run-blocking I've ever seen from this o-line. The front five and extra blockers weren't doing a good-enough job of driving the Chargers' front-seven off the ball. One exception was LeGarrette Blount's 9-yard run on 1st-and-goal from the SD 10. The timing and execution were precise on that play, but otherwise, the line wasn't getting the job done on the ground.
…The line failed QB Tom Brady on 3rd-and-goal from the 1 two plays later. Brady was in the shotgun with two receivers on either side of the formation and Blount to his right in the backfield. The breakdown came from Brady's left, where LT Nate Solder was beaten badly by a straight power move from OLB Melvin Ingram. The shorter Ingram ran right at Solder and drove him back into Brady with a strong shove to the chest. Solder was unable to set his feet and withstand the blow, and Ingram pounced on Brady to bring on the field goal unit.
…CB Brandon Browner's facemask penalty against RB Ryan Mathews was an obvious one that warranted the 15-yard flag.
…CB Kyle Arrington came oh-so-close to sacking Rivers with a corner blitz on the second Charger drive. Rivers spotted Arrington bearing down on him from his left and was able to dump the ball off just as Arrington arrived and was attempting to bring the big QB down.
…On San Diego's only offensive touchdown of the night, WR Malcom Floyd beat Browner with a very basic hesitation fake. Lined up on outside right, Floyd ran 5 yards, with Browner playing off and not jamming him at the line of scrimmage. At the 10-yard line of NE, Floyd stopped a feinted like he was going to run an in-cut, which froze the backpedaling Browner. Floyd then turned back up-field and made for the far right corner of the end zone. Browner was unable to stick with Floyd, whom Rivers found with a slightly overthrown pass. Floyd made a nice diving grab and stayed inbounds for the score.
…WR Brandon LaFell's fumble, four plays from scrimmage later, was scooped by San Diego and returned for a touchdown. He was originally lined up on the far left near midfield and ran a slant over the middle to the right. As he caught Brady's pass, LaFell, stopped and wheeled around to continue moving up-field. Safety Jahleel Addae came in to make a textbook, two-armed form tackle around LaFell's midsection and just got lucky that his proper technique resulted in his knocking the ball loose. LaFell was cradling the ball at his waist, which is where Addae's arms wrapped him up, and in so doing, punched the ball out of his grasp. Fellow safety Darrell Stuckey picked up the loose ball and was able to take it untouched to the Patriots end zone.
…The poor run-blocking continued for New England into the second quarter.
…Conversely, I liked the way the Patriots' d-line and 'backers fared against the Chargers' rushing attack. Returning from IR, DL Sealver Siliga made his presence felt, particularly early and against the run.
…LB Jonathan Casillas actually stripped TE Antonio Gates of the football after a reception deep in San Diego territory, but as Gates and the ball hit the ground, Gates managed to recover it. The fumble was more a product of Gates' not protecting the football very well, using just one hand and sticking his arm out in space, but Casillas recognized this and punched at the ball as he wrapped up Gates.
…New England would recover the ball in that general area two plays later when Brandon Bolden blocked a punt. Bolden, lined up on the left side of the punt return unit, got a good release at the snap and was able to get leverage underneath blocker Donald Brown with a nice rip move. Right-footed punter Mike Scifres didn't help himself, either, by turning his body to his right, into the on-coming Bolden, who exercised great body control to block the kick with both arms without running into Scifres. The punter was injured when his natural momentum was impeded by Bolden's arms. He was flipped around and landed directly on his shoulder, which took the brunt of the impact. Scifres left the game and wouldn't return. But Bolden's precise technique is what got the ball back for the Patriots at the Chargers' 25.
…Brady and TE Rob Gronkowski hooked up for a score a few plays later. Simple back-shoulder throw by Brady to Gronk, who was the far left receiver being single-covered by CB Brandon Flowers in a gross mismatch. The ball was actually a little out in front of Gronk and nearly hit Flowers in the back of the helmet, but Gronk showed great body control and concentration as he reached around the smaller defender to make the catch and keep his feet as he backed into the end zone. Probably could've gotten a flag, too, when Addae came over late and his Gronk in the back, but no penalty was called on the defender.
…Collins got his second sack when he blitzed the A-gap. The center was ready for him this time, but Collins just tossed him aside and continued unabated to Rivers for another 9-yard loss.
…Brady threw a bad INT, intended for Gronk, at the end of the half. Gronk, lined up inside in a three-point stance, actually had beaten LB Manti Te'o to the left front pylon, but Brady, with pressure in his face, threw off his back foot and didn't get a good ball off. It was low and short and fell right to Te'o. A little more air under it and he might's hit Gronk for another score.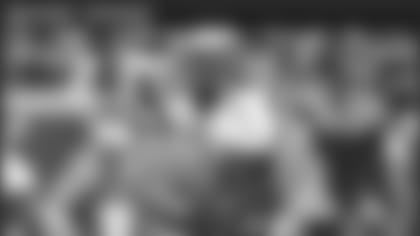 ](http://www.pjtra.com/t/RUBKRExHR0BKSElGRUBISEtERw)…DE Rob Ninkovich sacked Rivers on 3rd-and-2 from the SD 18. The Patriots rushed four players in the interior and all five o-linemen focused on them. Ninko, lined up in his customary left DE spot, was unblocked and Rivers, looking left, didn't notice him until Ninko was in his face.
…The play on which the game seemed to hinge was Browner's unsportsmanlike conduct penalty, which negated teammate Devin McCourty's first-ever INT return for a touchdown. Browner was flagged for making helmet-to-helmet contact with intended receiver Ladarius Green, but replays show that Browner made every effort to lead with his shoulder. Browner's shoulder pads, in fact, make first contact with Green's shoulder/neck area and then his facemask. In real time, it certainly looked like a violent hit worthy of a flag, and perhaps the way the rules are written, it still would have been flagged because Browner's body did make contact with the neck/head area of the opponent. Green actually suffered a concussion and left the game. But the effect of the play was that it ignited a spark in the Patriots that fueled their comeback win.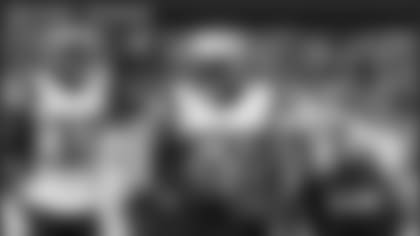 ](http://www.pjtra.com/t/RUBKRExHR0BKSElGRUBISEtERw)…LB Akeem Ayers got the ball back for New England a few plays later when he dropped into pass coverage and picked of Rivers. Ayers started off in a pass rush position on the right defensive side, standing up on the outside shoulder of the left tackle. Rivers never saw Ayers drop by at the snap. He was reading the QB's eyes the whole time. Rivers was facing pressure up the middle and rushed his throw to WR Keenan Allen near the left hash marks, but Ayers stepped in front of the pass.
….WR Julian Edelman didn't have a perfect night catching the ball (he secured 8 of his 12 targeted passes), but the ones he did make were often in difficult fashion and in critical situations. Case in point, his game-clinching 69-yard TD catch from Brady. San Diego was in man coverage, which was revealed by Edelman's pre-snap motion, which saw Flowers shadowing his every step. Brady took the snap from center, and even though New England's ground game wasn't much of a threat, the Chargers' defense bought Brady's play-action fake to Blount. Edelman, wide right, ran a post with Flowers taking outside technique. Edelman created enough space between him and Flowers that Brady made a confident throw over the middle, where no other Charger defenders were. Safety Marcus Gilchrist was at midfield when Edelman made the catch at the NE 47, but had a bad pursuit angle. Edelman sidestepped him and shook free of the ankle tackle attempt by Flowers. A couple of help-out blocks downfield by LaFell and a streaking Blount ensured that Edelman would take it all the way for the longest catch of his career. Game effectively over at that point.
DO YOUR JOB
Jamie Collins – With linebacker Dont'a Hightower on the shelf with a right shoulder injury, second-year man Jamie Collins was given the responsibility of the green communications dot on his helmet, meaning he was in charge of making all the defensive play calls and organizing his teammates before each snap. Collins not only handled his chores, but did so with aplomb. He finished with nine tackels (8 solo), a pair of quarterback sacks, and three tackles-for-loss.