What do you get when you combine two game day favorites? Buffalo chicken chili! This dish is a unique combination of spicy buffalo chicken and flavorful chili, all in one pot.
Ground chicken or turkey lends plenty of muscle-building protein, while vitamin- and fiber-rich veggies and rice or beans add healthy carbohydrates. The end result is a rich and deceptively lean chili that is perfect for a game day get-together.
The recipe calls for black beans or rice depending on your personal preference. You can also set up a chili bar so guests can customize their bowl with tasty garnishes like all-natural cheddar cheese, 1 or 2 percent Greek yogurt (in place of sour cream), fresh chopped cilantro and red onion.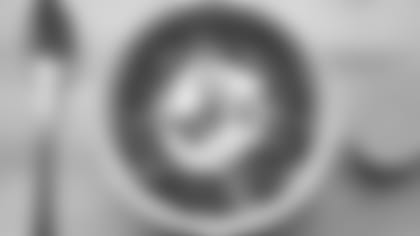 BUFFALO CHICKEN CHILI RECIPE
Ingredients
Fat free cooking spray
1 1/2 lbs 93-94% lean ground turkey or chicken
1 Tbsp cumin
4 sprigs fresh thyme, leaves removed and chopped
1 1/2 tsp paprika
1/4 tsp sea salt
1 medium Spanish onion, finely chopped
1 stalk celery, finely chopped
1 green bell pepper, finely chopped
1 jalapeno, minced
6 large cloves garlic, minced or grated
1/2 to 2/3 cup all-natural buffalo wing sauce (I like Wing-Time Medium, which you can find at Bass Pro Shops/Outdoor World at Patriot Place)
28 oz can whole peeled tomatoes, blended until smooth
2 15-oz cans black beans, rinsed and drained (substitute with 1 1/2 cups cooked brown basmati rice if you prefer)
Small handful fresh cilantro, chopped (about 1/4 cup)
For the chili bar
Lime wedges
1 or 2 percent plain Greek yogurt
All-natural cheddar cheese
Fresh cilantro, chopped
Red onion, chopped
Whole wheat tortilla chips
Heat a large pot over medium-high heat. Coat the bottom with fat-free cooking spray and let it heat up. Once hot, add ground chicken or turkey. Use a spoon to break the meat up really well. Add cumin, fresh thyme, sea salt and paprika. Cook until no longer pink, about 7 minutes or so.
Once chicken or turkey is cooked, remove from pot with a slotted spoon, keeping as much fat as possible in the pot. Set meat aside in a small bowl.
Sauté onion, celery, green bell pepper and jalapeno until soft, approximately 6 minutes. Season with a touch of sea salt. Stir in garlic and cook one additional minute.
Add cooked chicken or turkey to pot and stir. Add hot sauce, tomatoes, and beans or rice. Stir in cilantro. Reduce heat slightly, cover and simmer for approximately 30 minutes or until flavors come together.
Add salt to taste. Serve with chili bar garnishes. Enjoy!