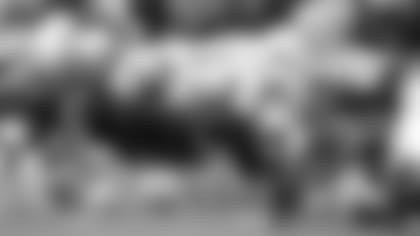 This one seems to be sold out, but if you're heading to Buffalo without tickets in hand you can try the Bills website, www.getbillstickets.com.
WATCH
No luck finding tickets? No problem! There are plenty of great sports bars where you can catch all the action on TV. Buffalo's Best Grill (3700 Southwestern Blvd., Orchard Park; 716-202-1270; www.buffalosbestgrill) is just a mile from Ralph Wilson Stadium, making it a popular spot for pre- and post-game grub as well as a lively place during the game. Another option is to kill two birds with one stone at Duff's (3090 Orchard Park Road; 716-674-7212; www.duffswings.com), where you can watch the Patriots and feast on some of Buffalo's best wings. Or, join the crowd of Bills fans that shows up every Sunday at Pearl Street Grill & Brewery (76 Pearl St.; 716-856-2337; www.pearlstreetgrill.com) thanks to its nine bars, house-made craft beer, and menu of classic game day foods like sandwiches, burgers and pizza.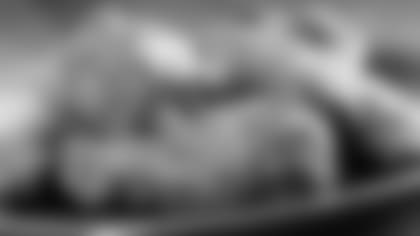 When in Buffalo, a stop at the restaurant responsible for one of our all-time favorite game day snacks is a must. The Anchor Bar (1047 Main St.; 716-883-1134; www.anchorbar.com) serves up its world famous buffalo wings alongside other options like burgers, sandwiches, pizza and soups. You can even grab a bottle of their signature sauce for your tailgate party. Another local delicacy is beef on weck, (roast beef served on a kummelweck role), which you can enjoy just a few minutes from Ralph Wilson Stadium at Eckl's (4936 Ellicott Road, Orchard Park; 716-662-2262). In the mood for fine dining instead? Head to the Buffalo ChopHouse (282 Franklin St.; 716-842-6900; www.buffalochophouse.com) for steaks and seafood, or try Tempo (581 Delaware Ave.; 716-885-1594; www.tempobuffalo.com) for modern Italian-inspired cuisine.
SLEEP
If proximity to the stadium is your priority, check out the Red Carpet Inn (3940 Southwestern Bldv, Orchard Park; 716-649-5890; www.redcarpetinnbuffalo.com) or Econo Lodge South Buffalo (4344 Milestrip Road; 716-825-7530; www.econolodge.com). Alternatively, you can book yourself a room at the Comfort Inn University (1 Flint Road, Amherst; 716-688-0811; www.comfortinn.com), where members of the Patriots Tailgate fan club are planning to stay. You can join their caravan to the stadium and tailgate together on Sunday morning. For details, become a member of their Facebook group.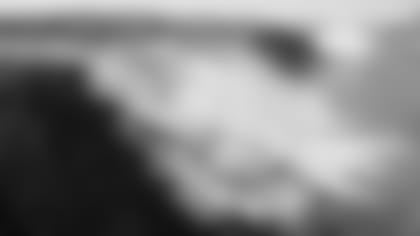 Buffalo might get a bad rap sometimes, but the city and its surroundings really do have a lot to offer. If you're into art and design, a visit to Frank Lloyd Wright's Martin House Complex (125 Jewett Parkway; 716-856-3858; www.darwinmartinhouse.org) is a must, but if you're more of an oenophile, take a trip along the Niagara Wine Trail (www.niagarawinetrail.org) instead. For shopping, check out the cultural neighborhood of Elmwood Village (716-881-0707; www.elmwoodvillage.org), and in the evening head to Chippewa Street to enjoy Buffalo's nightlife and live music. Prefer to explore the great outdoors? You can spend a day at Niagara Falls (www.niagara-usa.com), go fishing on the Lower Niagara River or take a hike at Knox Farm State Park (437 Buffalo Road, East Aurora; 716-549-1802; www.nysparks.com).