GO TO THE GAME
This AFC East rivalry game is sold out, but you can always try to snag some seats on the NFL Ticket Exchange, www.ticketexchangebyticketmaster.com/nfl. For more details, see the Bills website, www.getbillstickets.com.
WATCH
Although we aren't aware of any dedicated Patriots or Boston bars in Buffalo (if you know one, get in touch at lifestyle@patriots.com!), there are plenty of places where you can watch the action on TV.Buffalo's Best Grill(3700 Southwestern Blvd., Orchard Park; 716-202-1270; www.buffalosbestgrill.com) is just a mile from Ralph Wilson Stadium, making it a popular spot for pre- and post-game grub as well as a lively place during the game. Another option nearby is Danny's (4300 Abbott Road, Orchard Park; 716.649.1194; www.dannysrestaurant.com), which offers a special game day tailgate menu. If you don't want to venture out of the city, though, tryPearl Street Grill & Brewery (76 Pearl St.; 716-856-2337; www.pearlstreetgrill.com), home to nine bars, house-made craft beer and classic game day foods. Another great choice is (716)(7 Scott St.; 716-855-4716; www.716foodandsport.com), owned by Bills boss Terry Pegula and recommended to us by long-time Buffalo resident Mark Walter. Prefer to hang with fellow Patriots fans? Make the trip to Rochester, where you can drop into Mo's Mulberry Street (191 Lee Road, Rochester; 585-647-3522), a proud Patriots bar and home base for the local Patriots fan club.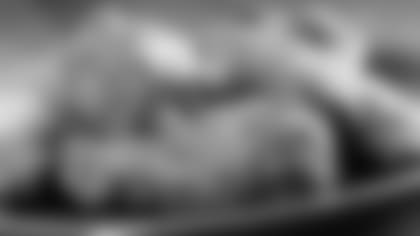 EAT
When in Buffalo, wings are a must. There's no better place to eat some than Anchor Bar (1047 Main St.; 716-883-1134; www.anchorbar.com), which is credited with inventing the now beloved buffalo wing 51 years ago. Other favorites for wings include Bar-Bill Tavern (185 Main St., East Aurora; 716-652-7959; www.barbill.com) and Duff's (3090 Orchard Park Road; 716-674-7212; www.duffswings.com), which can be found a few miles from the stadium as well as inside the Ralph. In addition to wings, one of Buffalo's culinary treasures is beef on weck (roast beef served on a kummelweck role), which has been transformed into pizza by Brick Oven Bistro & Deli (904 Abbott Road; 716-844-8496; www.brickovendeli.com). Earlier this year, Step Out Buffalo included the pie on a list of the city's best specialty pizzas. And for a real treat, check out new restaurant Buffalo Proper (333 Franklin St.; 716-783-8699; www.buffaloproper.com), winner of the OpenTable Diners' Choice award for 2015, or Buffalo Chophouse (282 Franklin St.; 716-842-6900; www.buffalochophouse.com), an elegant downtown steakhouse.
SLEEP
Whether you want luxury accommodation or prefer to rough it, you'll find a place to stay in the Buffalo area. About a 40-minute drive from Ralph Wilson Stadium, Mountain Meadows Park (13500 Parker Road Holland; 716-560-1121; www.mountainmeadowspark.com) offers large campsites, modern amenities and scenic views of the mountains. If you're not up for camping but are on a budget, try the Bluebird Motel (1630 Southwestern Boulevard, West Seneca; 716-674-3174; www.bluebirdmotel.biz), which is less than five miles from the stadium. Or, get some R&R at the Roycroft Inn (40 S. Grove Street, East Aurora; 716-652-5552; www.roycroftinn.com), a National Historic Landmark and home to a renowned restaurant. If you're looking for options downtown, try Hotel at the Lafayette (391 Washington St.; 716-853-1505; www.buffalobrewerydistrict.com) or award-winning B&B The Mansion (414 Delaware Ave.; 716-886-3300; www.mansionondelaware.com).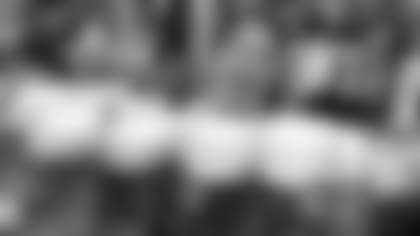 PLAY
There's a lot going on in and around Buffalo this time of year. Of course, there are the regular tourist stops like Niagara Falls, the Elmwood Village cultural district and Frank Lloyd Wright's Martin House Complex. If you're an oenophile, though, you're in luck, as the64th Annual Niagara Wine Festival(www.niagarawinefestival.com) is taking place through Sept. 27, with tastings, entertainment and family-friendly activities. Prefer beer? The Historic Cobblestone District in downtown Buffalo is hosting Oktoberfest(www.buffaloironworks.com) on Saturday, Sept. 19. There will be beer, food, and traditional German music and dancing.
Do you have advice for Patriots fans attending an upcoming road game? Share it with us at lifestyle@patriots.com. And don't forget to enter the Patriots Charitable Foundation's Road Trip Raffle for a chance to travel with the team this season.