*Photos by Andrea Johnson.
*
Most football fans know Drew Bledsoe for what he achieved during his long career in the NFL. Since retiring seven years ago, though, he's spent much of his time in a different kind of field: a vineyard. The former quarterback has made a name for himself in the world of wine with Doubleback, a label he developed with childhood friend Chris Figgins in their hometown of Walla Walla, Wash. Together, they produce premium Cabernet Sauvignon that has earned critical acclaim since its 2007 debut. Here, Drew shares more about life after football, his passion for winemaking and why his newest wine is perfect for your next tailgate party.
There must have been so many avenues available to you after your football career. Why wine?
There are a couple reasons. The first one was quite simply that while I was playing ball, my wife and I both developed a passion for wine. The other reason was that at the same time, my hometown had become one of the great wine grape growing regions of the world. So it was an opportunity to do something that I was passionate about and also go back home and start a business. The combination of those two things was really enticing to me.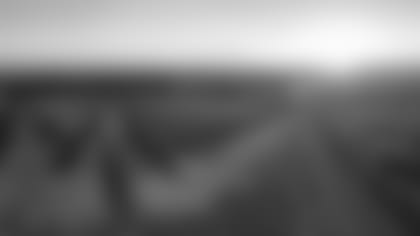 How did you begin to learn about winemaking?
One of the things that was exciting to me about getting into the business was that I felt like it was something I could learn about for the rest of my life and still not know very much. It really has been like that. It's been an education that I've acquired, for the most part, since we started the business. Each layer that I uncover, it becomes a little bit more interesting.
Why did you decide to make a premium wine?
At the top end of the spectrum – which is what we're trying to achieve – it becomes art more than just a beverage. That's the part that was really intriguing to me. Can you start with a piece of dirt and become a farmer that then becomes an artisan winemaker, and end up with something that somebody could consider a work of art?
On the other end of the spectrum, you have the production wine and that's more of just a beverage. I enjoy those wines also, but when it was time to put our name on something I really wanted to try to achieve the very, very best. The competitive desire that was so important to me when I was playing football – that doesn't really go away when you leave football.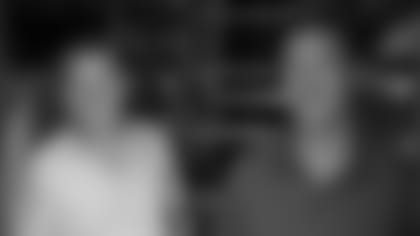 What's your personal involvement in the winemaking process?**
We live about four hours from the winery and I get up there four or five days a month. I've put together a really strong team that handles the day to day for me, so my biggest role on a daily basis is to direct the team. Comparing it again to my previous profession, I'm the owner and general manager so I sign all the checks and then I decide where we're going at the end of the day. I have a very good 'head coach' and an outstanding 'quarterback' who make it happen for me on a daily basis.
What's your favorite food to pair with a glass of Doubleback?
I'm always a sucker for a big steak. I don't eat nearly as much as I used to, but I'll go throw some great steaks on the grill, get them seasoned up properly and just keep it simple. The wine really shines with some big protein like that.
What are your thoughts on combining wine and football?
I think it's perfect. We're coming out this fall with a second label for the first time. Essentially it's the wine that doesn't make the final blend for Doubleback, but it's still good wine. It'll be a lower price point and we're releasing it in 1-litre flip-top carafes, so it really is perfect for a tailgate or picnic. We're calling it Bledsoe Family Wine, which is exactly what it is. It's the wine that we drink around the house. It's kind of a Tuesday night wine, but it's still really high quality so we're hopeful that it becomes one that works with tailgate parties and football games.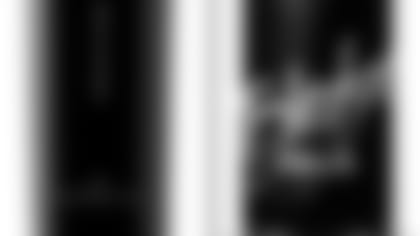 What inspired you to create Bledsoe Family Wine?**
My wife and I took a trip to Italy, and we were sitting having lunch and ordered some vino rosso. This little Italian lady came out from the back and she had a 1-litre bottle of wine. It was this flip-top carafe bottle and we had some of that with lunch and then took the rest of it with us. I just thought, "That's a really cool way to serve and drink wine – to have it not be so serious." You don't have to go through all the pomp and circumstance of pulling a cork. You just flip it and have a glass of wine and you don't really have to think about it.
Besides making wine, how do you spend your time these days?
My other big job is as the offensive coordinator at Summit High School up here in Oregon. My two older boys – one's a junior, one's a sophomore – are playing on the team so I figured I better jump in and help coach while they were playing. I'm having a ball doing that.
What else should people know about Doubleback?
I hope they give it a try. If and when they open a bottle, we always encourage people to grab one of their favorite Napa Cabs, put the two of them in paper bags, try them side by side and see how we do. We usually come out fairly well in those competitions.