It's not often we get a glimpse of Bill Belichick out of head coach mode, but thanks to the Improper Bostonian, we're seeing him in a new light today.
Earlier this summer, the magazine joined Coach Belichick and girlfriend Linda Holliday on Nantucket. The couple was interviewed and photographed for the annual Patriots Preview Issue, as seen in the above behind-the-scenes shots shared exclusively with Patriots Lifestyle.
The issue, which hits newsstands on August 19, features Bill on the cover in a black-and-white photo, marking the first time in 15 years that he has done a magazine cover shoot. As Improper Bostonian Managing Editor Matt Martinelli explains in the article, the very private head coach agreed to the photo shoot and interview in an effort to spread the word about his eponymous foundation.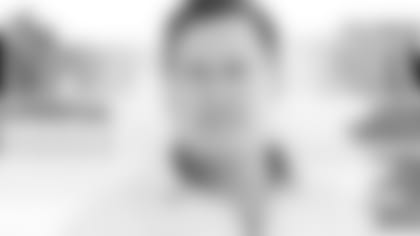 Indeed, the story delves into the work of the Bill Belichick Foundation, which supports individuals and organizations in football and lacrosse, two sports that have been a big part of Coach Belichick's life. Accompanied by glamorous photos of Bill and Linda, the article explains how they started the foundation on his 60th birthday and what they've accomplished since then.  
The Patriots Preview Issue also features an interview with Julian Edelman, who was voted as the player fans most wanted to see on the cover of the magazine in a recent Patriots.com poll. 
To read the full article on Coach Belichick and his foundation, visit www.improper.com.