INDIANAPOLIS – Bill O'Brien made a name for himself in the NFL as the offensive coordinator who helped guide Tom Brady and a high-flying passing attack to the Super Bowl.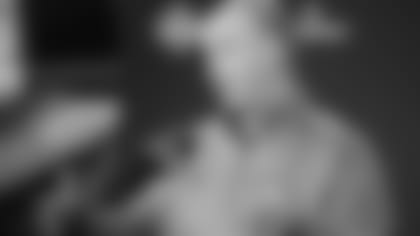 After two years leading the program revival at Penn State, O'Brien is back in the league as the head coach in Houston. Making his first Scouting Combine appearance as the Texans boss, O'Brien was once again asked what he learned from Bill Belichick in his time in Foxborough.
"I think it's been pretty well documented," O'Brien said. "I've learned a lot from him, between how to get ready for a game, prepare a team for a game, evaluating your roster, getting ready for the draft. He and I have a good relationship. I've seen him here. It's been good to see him. I think all of us that coached there for Bill learned a lot from him. I think I've said that a bunch in the past."
With his team holding the No. 1 overall pick, O'Brien will be evaluating the top prospects in the class, including a number of different quarterback options with a wide variety to skill sets.
As a guy who worked with one of the greatest passes of all time in New England, does O'Brien compare the guys he's evaluating these days to the ideals of No. 12?
"You can't...in my opinion, you can't compare guys to Tom Brady," O'Brien said after a slight chuckle. "Guys like Tom Brady really don't come along very often. He's a great player and has had tremendous success in New England. So you have to look at each player for what he is individually and how he fits your team, whether it's a quarterbacks or any other position. What do we do scheme-wise on both sides of the ball and how does this player and skill set and his personality and all the things that go into being a good teammate, how does he fit your team. That's what we're in the process or doing."
And O'Brien's chances of landing a guy with Brady's ability, even picking first, are pretty slim.