Over the course of the next few months Patriots backup quarterback Rohan Davey will chronicle for the readers of Patriots.com his experiences playing this spring with the Berlin Thunder in NFL Europe. Today's installment has Davey's thoughts on the league's training camp in Tampa, Fla. and the Patriots offseason, while looking ahead to what awaits him across the Atlantic Ocean. The NFLEL regular season kicks off on April 3.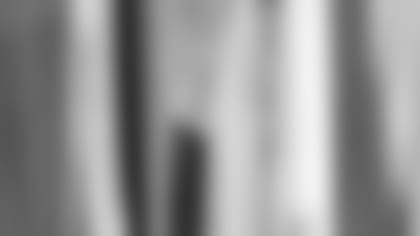 ]()
            Things are going real well. We are coming along real well. Our coaching staff has really been taking the time to understand that we are not in the league where you have passing camps and those things where you can gel. This is the only time we have to gel and we've been doing a good job. We have been in two-a-days every day. It's been all right. Compared to training camp in New England, it's a lot different in some ways, but when it comes down to it it's similar because it is just training camp.  

The scrimmages have gone well. We had a couple of scrimmages against Scotland and then against the Rhein Fire. Really it was just practicing against another team. You do all the basic things that you would do going out by yourself to practice, but when it comes to team situations and passing against skeleton we do that against them. So that's been competitive because guys are really just tired of going against each other and knocking each other around. So it's good to see a fresh face.
I definitely feel like I am becoming a better player down here. When you go against DBs that you don't go against every day and different linebackers and pass coverages and that type of thing that the other teams play it makes you really have to be sharp. You have to recognize coverages and know exactly where you are going with the ball and that type of thing. So it definitely helps. I feel like I have been throwing the ball real well down here. I've been real accurate with the football. I think I have been sound. I am just trying to polish up and clean up some of the things as far as just getting the ball out quicker and quickening up my feet and things like that. But I think everything is coming along.
Coach Belichick stopped by one of our practices recently. We sat down and talked. We just really talked about how things were going and how I was progressing. He just really wanted to check things out.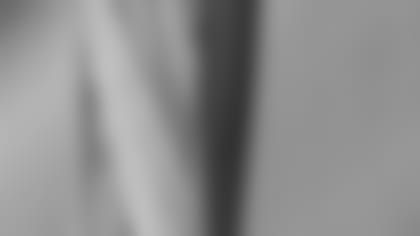 ]()
            Chas (Gessner) and I have been working well together. I think we are definitely familiar with each other from being together in New England. But we have a lot of good receivers that are on this Berlin team. So I am not going to say that Chas and I are a duo or anything like that, but he is definitely someone that I look for because he has sure hands and a big body and he can catch the ball real well. We have a lot of good receivers, that's probably one of the strengths of our team.  

The way we practice we get it all done before 1 o'clock. If we have two-a-days we'll practice in the morning and have a 45-minute break and then practice again. Then after that we have like a five-hour break. If you saw how we all interact with each other you wouldn't even believe that we've only been together for two and a half weeks. You would think we have been together for two and a half years. Everybody has come together really well and it's a team. Everybody is here to play football and I think that's the one thing that we all respect about each other is that we are all here for a purpose. We've had time to bond. Guys hang out and play dominos and play video games and stuff like that. So it's cool. We have definitely come together as the Berlin Thunder right now.
The European or national players that we have on our team really seem to fit in. They know what they are doing. They are real humble. They are just so easy to get along with and just so happy to be here and to experience this. A lot of them coach back where they are from. They play and they coach. So the experiences that they get, they said that the kids always want to hear about it and always want pictures. They are real cool, real, real cool.
Even though we are busy down here I still keep track of the moves that are taking place with the Patriots in the offseason. I've learned that everything that you read in the media or whatever is not always the way it is. As far as with Ty (Law), I don't really have any comments on that. That's between management and whoever. But I know that Big Ted (Washington) is leaving and going to Oakland. I wish we could have kept him, but everyone is losing people in the offseason this year. So I guess they are just trying to keep the core of the team. We all look at the offseason moves. As a football fan you look at it, definitely. In terms of all the talk about taking a running back in the draft, I know a little bit about (Greg) Jones from Florida State because my God parents are alums of FSU and I have had a chance to see him and watch him play. I think he's a real good player. He's a big guy who is strong and fast. But all the other guys are too. The guy from Oregon State (Steven Jackson) is real good. Kevin Jones is pretty good. We follow it just to see what's going on because it's your team.
I am looking forward to heading over to Berlin on Monday. I look at it is a great experience. It's something that not too many people get a chance to do. So I am really just looking at the positives of the chance to go over to Berlin and to play football for two months and hopefully get to the World Bowl. And then another part of me is just excited to see Europe and see some of the things that it has to offer with the people, the different way of life and the culture. I am really looking forward to it.
To be honest with you I haven't really been into the tourist type thing in my life. Like if I go to New York or something I am not a big fan of going to the Statue of Liberty or things like that. But going to Europe I think is different. I look forward to seeing museums and going to Paris and seeing things like that on our off days. I look forward to just seeing everything because you always see it on TV and you hear people talk about it all the time, so this is an opportunity for me to see it first hand. I am going to take advantage of it