It's back!... Albeit a few weeks earlier than we'd all expected.
Nevertheless, now that the offseason is upon us, it's time once again to resume Debate Friday, our weekly discussion of the most relevant Patriots and NFL topics, where you get the chance to chime in as well.
With the 2010 season still so fresh in our minds (yeah, we can't let it go yet, either), our first debate seemed like an easy one:
Was the Patriots' 2010 season a successful one?
As always, read what the writers of *Patriots Football Weekly *have to say, then cast your vote below to let us know what you think.
Paul Perillo says, "Yes..."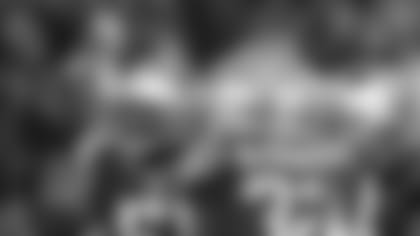 Unless you expected the team to go 14-2 and earn the No. 1 seed in the AFC, I don't see how anyone could deem this season anything but successful. Given the level of inexperience that permeated the roster at several spots, the development of this group alone made this season a success. From the tight ends to the defensive backs to unknown offensive linemen and linebackers, the Patriots got contributions from a variety of unexpected sources. That can only bode well for the future.
The way things ended against the Jets was obviously a huge disappointment, but taking a look at the larger picture, the season as a whole was quite positive. The Patriots played better than any other team in football throughout the course of the year, but that doesn't mean they were the best team. They found ways to avoid the kinds of mistakes that lose games while forcing their share from opponents.
That's a great formula for winning, but when it doesn't work out that way they became just another team. New England failed to force a single turnover four times this year. They lost three of those games and squeaked past Baltimore in overtime in the other (a game it trailed by 10 in the fourth quarter). In other words, this group overachieved and got every ounce of success out of it as could possibly be expected.
With some additions and more seasoning, perhaps the Patriots won't be as reliant on those turnovers in the future as they were in 2010. The foundation for more success in the future is set. But the fact of the matter is, it was supposed to be a transition season and Bill Belichick managed to get his team to contender status ahead of schedule. Just because it didn't end well doesn't make the season a failure. To the contrary, it was a smashing success.
~PP
Erik Scalavino says, "No..."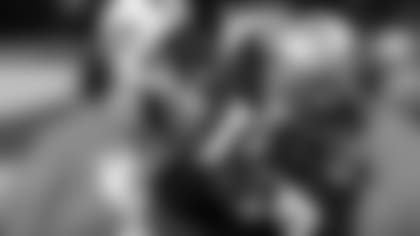 ]()I certainly understand my colleague's silver-lining philosophy. Hell, six months ago, I would have been ecstatic if you could've guaranteed me that this group of mostly inexperienced players would overachieve to the degree that it did.
However, once I started to see how well this team (particularly the defense) was maturing, right before our eyes from week to week, and how explosive the offense turned out to be after lancing the boil that was Randy Moss, this looked like a confident squad that had clearly separated itself from an admittedly weak pack of contenders. And now, with the conference championships looming this weekend, it's even more frustrating to have to watch four teams who were beaten by the Patriots already this season.
Let's face it... we've become spoiled in this embarrassingly rich era of Belichick and Brady. Nothing short of a Lombardi Trophy is what's expected around here, even in years when it seems the odds are stacked too heavily against the Patriots.
It's like asking out the prettiest, smartest girl you know, and she says yes. You date her for a while and things seem to be going great. Then, suddenly, without warning, she tells you you're just not the one. Yeah, you'll be more self-assured when you approach the next woman who appears to be out of your league, and you might've even learned a few new things to do better next time, but it's still a kick in the gut that you failed with the one you had.
Was New England's 2010 a good season? Absolutely. A very good season, in fact. Better than we had any reason to believe, heading into it. But it could have been – should have been – a great season that culminated in a fourth Super Bowl title for the franchise.
It didn't. And ultimately, that makes it a disappointing one in my mind.
~ ES
http://polldaddy.com/poll/4420885/