GO TO THE GAME
Tickets direct from the stadium are sold out for this big AFC matchup, but plenty are still available on the NFL Ticket Exchange. For information about game day activities, see Mile High's website. And if you'd like to go behind the scenes, you can join a walking tour of the stadium and the Colorado Sports Museum on Friday. Tours are offered on the hour from 10 a.m. to 2 p.m., with reservations strongly encouraged. Visit www.coloradosports.org for details.  
WATCH
If you're not heading to the game, watch it in the company of fellow fans. You can hang with members of the Denver Patriots Fans group at The Armoury (2048 Larimer St.; 303-295-0215), while Colorado Spring's club, Pikes Peak Pats, will be at Blake Street Tavern (2301  Blake St.; 303-675-0505; www.blakestreettavern.com) for a pre-tailgate-party breakfast on Sunday. The Elm (5001 E. Colfax; 303-336-5763; www.theelmdenver.com) is always a good choice for Boston sports fans as well. Know of another Denver-area bar that supports the Patriots? Tell them to join our Official Fan Club and Bar Registry.
EAT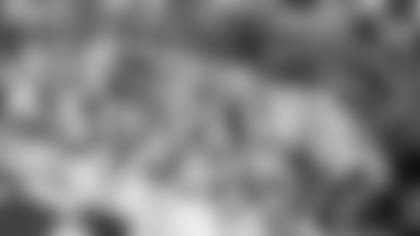 While in Denver, check out one of the city's hottest new restaurants, Bacon Social House (2434 W. 44th Ave.; 720-550-7065; www.baconsocialhouse.com). It serves up brunch and dinner with a menu of comfort foods like mac and cheese, shrimp and grits, and boozy French toast, all with a bacon-y twist. If you're not a bacon lover, though, don't worry. There's plenty more to pick from. Also perfect for meat-eaters, Colt & Gray(1553 Platte St.; 303-477-1447; www.coltandgray.com) is an upscale neighborhood restaurant known for its house-cured charcuterie and creative use of offal. Another popular spot is Work and Class(2500 Larimer St., 303-292-0700; www.workandclassdenver.com), which serves up American and Latin flavors, and has a huge list of beer, wine and spirits on offer. Want to try a true Denver institution? Stop by the Anthony Bourdain-approved Biker Jim's Dogs (2148 Larimer St.; 720-746-9355; www.bikerjimsdogs.com), which started as a sidewalk food cart 10 years ago and now boasts two restaurants. There are 15 different hotdogs to try, including plenty of exotic flavors like duck cilantro, and rattlesnake and pheasant.
SLEEP
With Mile High Stadium located right in Denver, there are lots of places to stay nearby. If you're on a budget, try the Ramada (1150 E. Colfax Ave.; 303-831-7700; www.ramada.com), which is less than a mile away. For something more luxurious, there's the Hilton Garden Inn (1400 Welton St.; 303-603-800; www.hilton.com). You can take a dip in the indoor pool and enjoy the on-site restaurant, Territory, where you'll get a taste of Colorado with dishes like venison sausage and elk sliders. Or, treat yourself at Hotel Teatro (1100 14th St.; 303-228-1100; www.hotelteatro.com), which boasts numerous accolades, including being a Conde Nast Traveler Readers' Choice for 2015. This boutique accommodation offers tons of amenities, including in-room spa services and renowned "Rocky Mountain comfort food" at its restaurant, The Nickel.
PLAY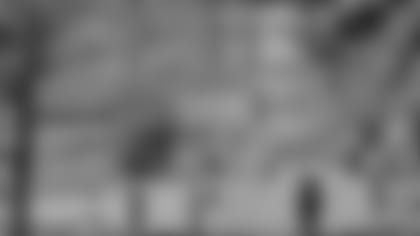 Pikes Peak Pats and Patriots Tailgate are hosting a Saturday night party at Katie Mullen's Irish Restaurant and Pub(1550 Court Place; 303-300-9883; www.katiemullens.com), in addition to a Sunday breakfast and tailgate party. For more details and to RSVP, see Pikes Peak Pats on Facebook.
Besides the Patriots-focused events, you'll find tons to see and do in Denver this time of year. Friday and Saturday you can join Denver Microbrew Tour (303-578-9548; www.denvermicrobrewtour.com) on a two-hour walk that includes trivia, history and, of course, tastings. You can also check out the German-inspired Christkindl Market(Skyline Park at 16th St. Mall and Arapahoe St.; www.denverchristkindlmarket.com), featuring the flavors of the season plus live music, dancing and local craft vendors. And on Friday evening, head to Union Station (1701 Wynkoop; www.unionstationindenver.com) for the annual holiday lights ceremony.  
If getting into the great outdoors is more your thing, consider exploring the Trail of Lights, a path that takes in the scenery of Denver Botanic Gardens Chatfield Farms (8500 West Deer Creek Canyon Road, Littleton; 720-865-4336; www.botanicgardens.org). The trail opens for the season on Friday and is perfect for the whole family. It includes a children's play area as well as free hayrides on Friday and Saturday evening. Another option is to breathe in the fresh air with a walk or bike ride along the Cherry Creek Trail. This route takes you from downtown to Cherry Creek State Park and beyond. Plus, all 42 of Colorado's state parks are participating in"Fresh Air Friday" and offering free admission on Nov. 27. See www.cpw.state.co.us for details.