From the moment Corey Dillon put his John Hancock on the dotted line of his Patriots contract, he's felt like part of the family. Since then, things have only gotten better.
That has as much to do with his being out of Cincinnati as it does with being in New England. But being part of a winner has been even better than even Dillon imagined when he toiled in obscurity for one of the league's worst teams.
"I'm coming into a great situation," Dillon said after the first practice of the team's mandatory mini-camp on Thursday. "We have a lot of weapons. I'm just an extra ingredient to this big pie and it's sweet and I'm enjoying it. Whatever I can do to help the team win I'm going to do."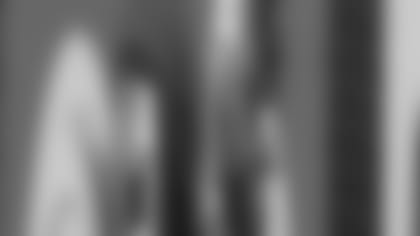 ]()
            Right now that mostly involves immersing himself in the playbook to get a handle on the Patriots offensive scheme. Mini-camp is more for instruction than evaluation and Dillon, much like the rookies and other newcomers, is soaking everything in.  

While the system offensive coordinator Charlie Weis employs isn't much different from those Dillon's has been around in Cincinnati, there are subtle changes in terminology and certain schemes. Those subtle differences made quite a first impression on Dillon.
"Genius," Dillon said simply. "I'm going to love working with them. They know how to win. Their record speaks for itself. They just have a great scheme and great minds. They know how to mix things up, switch personnel and disguise certain plays. And it works.
"It's like night and day [between New England and Cincinnati]. I'm not going to down talk Cincinnati but I'm happy where I am."
Seven years spent mostly among the dregs of NFL society can beat a person down, and Dillon resembled a junkyard dog in his final days as a Bengal. But things have changed for the Patriots running back, and the former three-time Pro Bowler couldn't be happier.
"Just winning," Dillon said when asked what he hoped to find elsewhere. "This whole game is based on winning. I've been through some years when we just weren't getting it done. That situation in Cincinnati is in the past and I'm ready to move forward from that. I'm looking forward to getting the season started with the Patriots.
"Bottom line. Do the mathematics; it's simple. That's where I was coming from. I just wanted to be part of an organization that thrives on winning and winning is everything and I'm here. I'm in a good situation and I like it."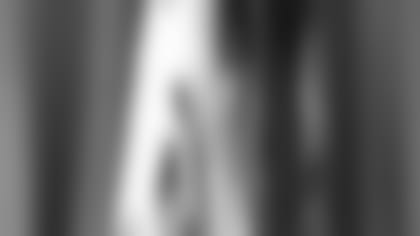 ]()
            And who could blame him? Last year's 8-8 finish was the only non-losing year Dillon has spent as a professional. And even that experience left a bitter taste in his mouth as groin and hip injuries forced him out of the lineup for several games and allowed young Rudi Johnson to take his place. When Dillon was finally healthy, Johnson gobbled up the majority of carries the workhorse had been accustomed to receiving.  

Now Dillon is getting another chance at success in the NFL, with the defending Super Bowl champion Patriots. The veteran could hardly contain his enthusiasm when speaking about what it means to be part of a winner.
"It's not depressing," he said when asked what the biggest difference was between the Patriots and Bengals locker rooms. "Everybody's upbeat and they're happy about being here and they're happy about what they're doing and their accomplishments. They win. They're a winning ball club. There's nothing to be down about around here."
Bill Belichick didn't appear to be down when talking about his new weapon. Before trading a second-round pick to Cincinnati for the running back, he and personnel chief Scott Pioli brought Dillon in for a meeting and were convinced he would fit into their program.
Nearly two months later, nothing has changed for the coach. "We had enough interest in him for it to even get to that point [of contemplating acquiring him]," Belichick said.
"It was a good meeting. We tried to find out what we could about the situation. Corey has come in, has worked hard and has learned a system that was different than the one he was in, although there are certainly some carryovers. He's worked hard training with us in May and so far here in June, and I think he has had a positive interaction with the team and the organization."
Dillon has two years remaining on his deal, and at 29 is entering his eighth NFL season. If all goes well he should be the team's lead back for those two seasons, which would give Tom Brady a luxury he's had only sporadically in his three years as the starter: a top-flight running game.
With six 1,000-yard seasons preceding last year's injury-shortened campaign, Dillon's credentials far exceed those of the departed Antowain Smith. But whether or not the Patriots can continue winning Super Bowls with him in Smith's place remains to be seen.
"Tom's been getting the job done and their system is set," Dillon said. "And that's fine by me. I'm going to try to help out the best I can in the running game and that's going to help the passing game. The way we work I think we're going to have a pretty good season."