The Ravens visit the Bengals Thursday night to kick off Week 2 in the NFL, and the game falls just two days shy of the 50th anniversary of Cincinnati's first win in franchise history, a 24-10 defeat of visiting Denver in Week 2 of 1968 AFL season.
Smooth-talking future NBC color analyst Bob Trumpy — remember him? — was the star of the game for Paul Brown's expansion Bengals that day at the University of Cincinnati's Nippert Stadium. The big tight end caught a team-best four passes for 114 yards, including the first touchdown in team annals, a 58-yard third-quarter pass from quarterback John Stofa that put Cincinnati up 10-0.
The Bengals were the 10th and final AFL franchise, rounding out that once-renegade league with 10 teams for its final two seasons of existence. Cincinnati finished just 3-11 that first year, coming in last in the Western Division, and of course the Bengals are still looking for their first Super Bowl championship five decades later.
But a Super Bowl crown is getting ahead of the story, given Cincinnati hasn't even won a playoff game since the 1990 season, and head coach Marvin Lewis is now somehow in his 16th season on the job with an 0-7 career mark in the postseason. There is no love of continuity and consistency in the NFL quite like what owner Mike Brown puts on display every year in the Queen City.
Almost everyone expected Lewis to be gone after last year's 7-9 finish, its second consecutive non-playoff season after making five straight trips to the postseason, but instead Brown surprisingly brought Lewis back and gave him a two-year contract extension through 2019. (I'm still half convinced Lewis went into Brown's office and said he was willing to resign and Brown instead heard re-sign and the rest is Bengals history. I'm kidding. I think).
Any way you cut it, 50 years of Bengals football is a feat to have lived through. Cincinnati hasn't often been good, but it usually has been good for some fun. Any franchise that gave us the likes of Sam Wyche, Chad Ochocinco and Pacman Jones can't be all bad.
* Last week: 11-4 (.733); Season: 11-4 (.733). Note: Steelers-Browns not counted as a win or a loss.
Baltimore (1-0) at Cincinnati (1-0)
It was the Bengals who dramatically beat the Ravens in Week 17 in Baltimore last season, knocking John Harbaugh's club out of the playoff chase and setting off that wild playoff-berth-clinching-celebration in Buffalo. Both teams showed me something in Week 1, with the Ravens blowing out the visiting Bills and the Bengals rallying in the fourth quarter to win at Indianapolis. Baltimore will wind up being the better team this year and I picked the Ravens to win the AFC North, but I'll give the victory to the Bengals at home in a nod to their aforementioned 50th anniversary celebration.
Miami (1-0) at New York Jets (1-0)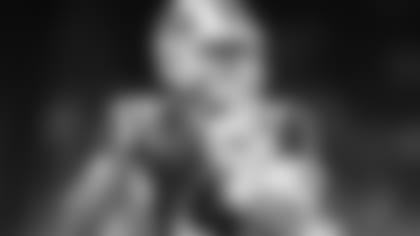 No way I'm picking against Broadway Sam Darnold in his rookie-season home opener. Shaking off that horrible first-pass pick-6 in Detroit Monday night was pretty impressive and it's clear the kid has a cool, unflappable demeanor when the spotlight gets brighter. The Jets start 2-0 and the Darnold bandwagon of believers starts rolling in earnest.
Philadelphia (1-0) at Tampa Bay (1-0)
Nobody opened more eyes in Week 1 than the Bucs and the bearded one, Ryan Fitzpatrick, who hung up 48 points on a Saints defense that might not be as good as advertised this season. But there's no doubting the Eagles defense, with that ridiculously deep front line and the tenacity to clamp down on an opponent in the red zone. The Bucs will make it close, but I'll take Nick Foles to make one more key play than Fitzpatrick does.
Houston (0-1) at Tennessee (0-1)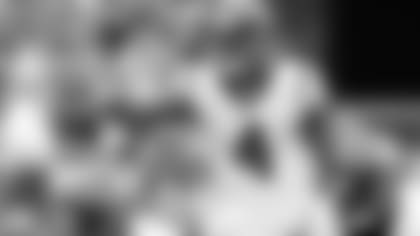 The Titans absorbed some tough first-week blows in their marathon loss in Miami, with the season-ending Delanie Walker injury being particularly troublesome. Deshaun Watson wasn't himself against the Patriots, but I expect a bounce-back performance as the Texans start their drive to win the AFC South.
Indianapolis (0-1) at Washington (1-0)
It was only one week, but I'm willing to concede Cris Carter and I might both have been wrong about Adrian Peterson not having much left in the tank. In a battle of quarterbacks who once simultaneously toiled in the bay area (Alex Smith in San Francisco and Andrew Luck at Stanford), I'll take Smith to put on another passing clinic against the out-manned Colts.
Minnesota (1-0) at Green Bay (1-0)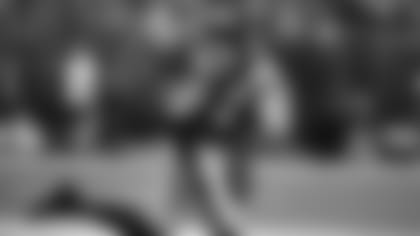 I'm expecting Aaron Rodgers to play once again on his sprained left knee, and that should keep things interesting and fairly close in this NFC North border war. But if he can't move much better than he did last Sunday night in Lambeau against the Bears, eventually the Vikings should be able to run him and the Pack down.
Cleveland (0-0-1) at New Orleans (0-1)
That Browns defense has some legit playmakers and Cleveland was one silly penalty away (a Myles Garrett block in the back on an interception in overtime) from upsetting the Steelers at home last week, instead of settling for a tie. New Orleans' defense got a wake-up call with Tampa Bay piling up 48 points against it in the dome, so let's see if a little humiliation brings out the best in the unit that Dennis Allen coordinates. I have a feeling the Browns are about to start a new losing streak.
Kansas City (1-0) at Pittsburgh (0-0-1)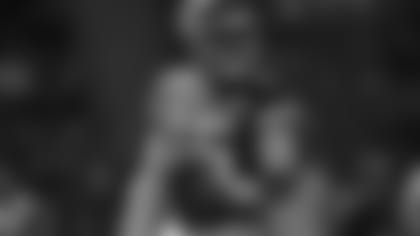 I picked against the Chiefs against the Chargers last week and paid for it. I'm not making that mistake again, even if it means projecting a road win against an opponent Kansas City rarely beats, meaning the Steelers. Patrick Mahomes' throwing arm showed me something in Week 1, and the Chiefs' weak-link defense did just enough to get the job done.
Carolina (1-0) at Atlanta (0-1)
The Falcons should be borderline desperate to avoid an 0-2 start in the NFC, not to mention losing a division game at home. With extra rest coming off the Thursday night opener in Week 1, let's see if Atlanta offensive coordinator Steve Sarkisian and quarterback Matt Ryan have a better plan of attack in the red zone. The Panthers could win this game, but the Falcons have to win this game, by any means necessary.
Los Angeles Chargers (0-1) at Buffalo (0-1)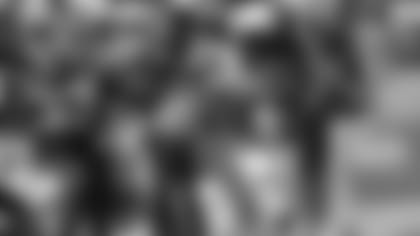 Good call, Sean McDermott, not running quarterback Nathan Peterman back out there against the Chargers. We've seen that movie and it's a disaster flick. Rookie quarterback Josh Allen gets his faster-than-anticipated first start, which means things already are not going as planned in Buffalo this season. The Carson Chargers fooled us again last week, but they should be able to handle a struggling Bills team that looks headed for regression in 2018.
New England (1-0) at Jacksonville (1-0)
If this winds up being both a rematch of last season's AFC Championship game and a preview of this season's it wouldn't surprise me at all. In the game of the week, the Jaguars' elite defensive front will pose problems and pressure Tom Brady into some rare mistakes. It'll be a one-possession game to the very end, but this is a measuring stick game for Doug Marrone's team, and this time, using their home field to their advantage, the Jaguars will finish the job.
Arizona (0-1) at Los Angeles Rams (1-0)
Get ready, Sam Bradford, because that fearsome Rams defensive line views you as low-hanging fruit. The Cardinals looked way too sluggish offensively in that home loss to Washington, while the Rams' star-laded defense got after it in the second half of a road win in Oakland Monday night. How many losses will it take for Arizona to think about starting rookie Josh Rosen at quarterback? Because an 0-2 record is on tap for the Cardinals, who will fall even further behind the first-place Rams.
Detroit (0-1) at San Francisco (0-1)
Matt Patricia had a dazed and what-have-I-done look in his eyes at times late in that debacle of a home-opener Monday night against the Jets. The Lions fans turned on their team pretty quickly and I don't know how you can blame them after that fiasco. Detroit may benefit from being on the road, but the 49ers had their Jimmy Garoppolo-led magic carpet ride end in Minnesota, and they'll be hungry to get back on the winning side of things. They will.
Oakland (0-1) at Denver (1-0)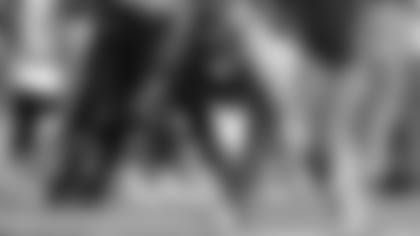 I'd say the honeymoon's pretty much over for Jon Gruden in Oakland, and it's not quite mid-September. But hey, the Raiders knew who they were marrying. Now they have to work on their issues. Like fixing Derek Carr's faltering game (three picks against the Rams). For all his quarterback whisperer reputation, Gruden always seems to burn through quite a few of them, forever coveting the QB he doesn't have. Another stout defense awaits the Raiders this week in Denver, and the Broncos will keep Oakland reeling.
New York Giants (0-1) at Dallas (0-1)
I didn't predict the playoffs for either of these NFC East teams and after watching their meager offensive showings in Week 1, I'm thinking I sized things about right. The Giants will likely improve on offense as the season progresses, but with Dallas, I'm not so sure. Troy Aikman was right about how lacking in creativity the Cowboys were in that 16-8 loss at Carolina. If that's being Dak Prescott-friendly, then the Dallas quarterback doesn't need friends.
Seattle (0-1) at Chicago (0-1)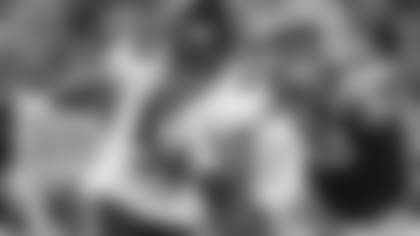 I really liked a lot of what I saw out of Mitchell Trubisky and the Bears' new Matt Nagy-installed offense in Green Bay last Sunday night. Trubisky made good decisions, looked crisp in his delivery and execution and played fast. But then everything kind of disappeared in the second half once the Aaron Rodgers Show started. The Bears are clearly a much better team than they were under John Fox, and that Khalil Mack-led defense is going to create havoc for four quarters this time, not just two.