*Over the next few weeks the Patriots.com/Patriots Football Weekly staff will breakdown the prospects for the 2015 NFL Draft by position. Today we kick things off with a look at the quarterbacks. *
Overview
[wysifield-embeddedaudio|eid="318286"|type="embeddedaudio"|view_mode="full"]
With Florida State's Jameis Winston and Oregon's Marcus Mariota battling to be the No. 1 overall pick and potential franchise passers, it might seem that there is plenty of passing talent to be had at the quarterback position this spring. That's not exactly the case. The overall class of passers is pretty weak. The group includes a lot of guys who lack NFL size, come from spread offenses where they've never done the things you need to do traditionally in the NFL and got by more as athletes in college than pro prospects.
Top of the crop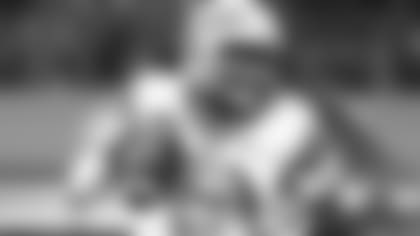 Winston is clearly the most pro-ready and physically gifted passer in this year's crop of QBs. He has the size, arm and athleticism to get the job done at the next level. He can make the reads and make the throws, even if he turned the ball over too often last season. Winston's questions, though, come in terms of character and off-the-field concerns. Does he have the maturity and character to be the face of a franchise and the leader of the future? He has the physical, but does have the mental? Time will tell.
Potential Patriots
A year after taking Jimmy Garoppolo in the second round as theoretically the heir to Tom Brady's New England thrown, it's unlikely the Patriots would dip into this shallow pool of passers very early on draft weekend. But Bill Belichick has picked a quarterback in eight of his previous 15 drafts in New England, so there is a better than 50/50 chance he could use one of his nine picks this spring at the position. One candidate might be Canadian-born, South Alabama project Brandon Bridge. Bridge is a 6-4, 229-pound late-round prospect who sort of looks like a poor man's Cam Newton. He's big, athletic and has a strong arm. Might be a value developmental pick.
Keep an eye on
Mariota is an intriguing guy to keep an eye on, especially if he doesn't go No. 2 overall. How far could he slide? The next group of passers is also interesting as UCLA's Brett Hundley and Baylor's Bryce Petty try to prove their worth. Petty is a system guy who'll need to overhaul his entire way of playing at the NFL level, but is accurate, fun to watch and seems to have the intangibles. Other than that, the thing to really keep an eye on in his year's QB draft class is how many of the guys are still around the NFL in a couple years. That number could be in the low single digits from a talent-thin crop of prospects.