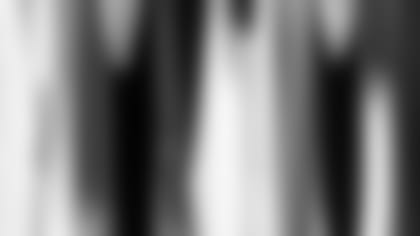 ]()
            In one regard the Patriots offensive line is a relatively experienced and solid group of core players. In another, there are numerous questions surrounding the group that saw seven different starting lineups in 2002. While left tackle Matt Light, left guard Mike Compton and center Damien Woody appear on the surface to be entrenched as starters, the reality is that there is not a lot of continuity in the group.  

With the trade of former starting right tackle Greg Randall to the Houston Texans earlier this offseason, the injury status of Joe Andruzzi and the pending contract situations of Woody and the aging Compton, the New England offensive line could be in store for some changes in the near future. For example, Andruzzi had an experimental and complex micro-fracture surgery on his knee this offseason and may not be ready for training camp. Considering his many problems with numerous injury setbacks over the last two-plus seasons, his status at right guard has to be questioned, although is toughness never will be.
And while both Compton and the Pro Bowler Woody have been consistent starters over the last two seasons, each is playing out the final year of their contracts in 2003. While it is unlikely that Woody would be allowed to walk in free-agency, the team could use the franchise tag on the former 1999 first-round pick, negotiations on a long-term deal have not been a slam dunk. Compton will turn 33 this season, his 11th in the league, and while the versatile lineman has not shown signs of slowing, his future in New England is certainly not a guarantee.
Three of the more interesting members of the current offensive line crop are Kenyatta Jones, Adrian Klemm and Stephen Neal. All started games for the unit last season, but bring their share of questions to the table. Jones started the bulk of the games at right tackle last season and the Randall trade would seem to solidify his status, but questions remain as to whether he is the long-term answer at the position or might even be better suited at guard.
Klemm and Neal both have questions about injuries. Klemm was the team's first draft pick in 2000, but battled through two injury-filled seasons before really putting in a full year in 2002. Last season he acted as the team's utility man, backing up all the positions except center and starting two games at right tackle. 2003 is may be Klemm's last chance to earn a starting job or be pigeon holed as a backup player.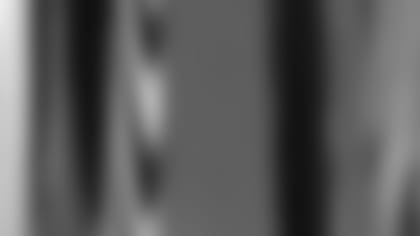 ]()
            Neal started one game last year and was working his way into the mix as a real contributor when his season was lost to a shoulder injury. If the injury is fully healed and Neal maintains his quick learning curve, the former world-class wrestler could be a legitimate option at right guard.  

The other linemen currently on the roster include NFLE allocate Mike Clare, swing-tackle type Tom Ashworth, Russ Hochstein, Matt Knutson and Brandon Gorin. Gorin may have the biggest upside of the group. He spent 2002 on the Patriots practice squad, but was paid a similar contract to that of a roster player and turned down offers to sign to the rosters of other team's in order to remain in New England.
So with so many questions and 13 picks as it stands now, a move towards offensive line would not be out of the question on April 26-27. In recent years the team has used second-round picks on Light and Klemm and fourth rounders on Jones and Randall. Woody's 1999 selection was the last time the team went in that direction in the first round.
But should the Patriots go against popular thoughts and go offensive line in the first round there are a few options, as well as numerous choices later in the draft. General thought is that Utah tackle Jordan Gross, athletic Iowa guard/tackle Eric Steinbach and Stanford tackle Kwame Harris could all go in the first round, with Gross going in the top 10.
The next wave of blockers includes an interesting player in Notre Dame center Jeff Faine. Generally regarded as the best true center in the draft, Faine could go in the second round and might be a long-term replacement for Woody or even give the team the option of moving the Pro Bowl snapper to guard. Other mid-round type prospects include Georgia tackle George Foster, Hawaii guard Vince Manuwai, Florida State tackle Brett Williams, Georgia tackle Jon Stinchcomb, Illinois tackle Tony Pashos, Hawaii tackle Wayne Hunter, Southern Miss guard Torrin Tucker, Wisconsin behemoth tackle Ben Johnson, Texas guard Derrick Dockery and many others. Not necessarily a top-heavy draft at offensive line, should Scott Pioli and Bill Belichick choose to, they could get some legitimate talent to add to the mix in the mid-to-later rounds of draft weekend..
Tuesday we will look at the linebackers