FOXBOROUGH, Mass. – It's the holiday season, and you might be looking for any number of reasons to get into the spirit of things. Well, then, try this ugly-sweater-type column on for size…
While pondering the current state of the Patriots' offense the other day, I got to thinking about how many great players have come through the doors of Gillette/Foxboro Stadium over the past 20 years, since head coach Bill Belichick and quarterback Tom Brady have been around.
That got me daydreaming about assembling an all-time Patriots offense during the BB/TB era. But why stop there, I thought? Why not do the same for the defense? Heck, let's just go all-out and put together the best 53-man roster of the past two decades!
The result is what you'll see below. My methodology? A selected player had to a) have played here sometime between the year 2000 and the present day, and b) be chosen based solely on what they did during their time as Patriots – not what they might have done before or after they left the team. Starters are indicated with all capital letters, and a brief explanation is given following each position group.
When you get to the end, you'll have a chance to pick your own squad. So, be thoughtful... with your picks, and your gift-giving this season.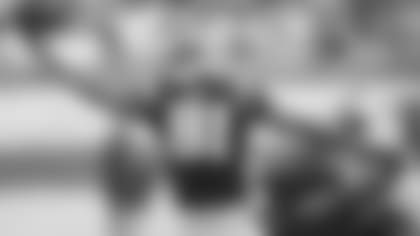 Quarterbacks (3): TOM BRADY, Jimmy Garoppolo, Matt Cassel
Rationale: I know what many of you might be thinking right now: Where's Drew?! Again, this roster is based on what the players did while they were here anytime between 2000 and the present day, which represents the Brady-Belichick era. Drew only won five games in 2000, and none in 2001, with the exception of coming off the bench to salvage the AFC Championship in Pittsburgh. A big win, for sure. However, Garoppolo looked near-flawless in his limited appearances as a starter, and Cassel won 11 games. Love ya, Drew. Mean it. But there's only room for three QBs on this list.
Running Backs (3): COREY DILLON, Kevin Faulk, James White
Rationale: Dillon's 2004 season, his first in New England, came toward the end of his great NFL career, and it proved an unqualified success on the field. He established the team record for most rushing yards in a season (1,635, besting the previous mark by about 150) and helped the team win a third Super Bowl. Dillon was a beast in the backfield and ball security wasn't an issue. His backups were tough to select, but Faulk's overall versatility and White's reliability gave them the edge. Brady would have no problem with either of those men beside or behind him in the backfield.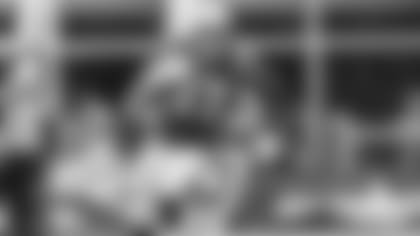 Fullback (1): James Develin
Rationale: He's a Pro Bowl-caliber talent, and the team struggles to run the ball without him. That wouldn't be an issue with Dillon as the lead back, but imagine Develin lead-blocking for Dillon in a short-yardage package? Good luck stopping that freight train.
Tight Ends (3): ROB GRONKOWSKI, Martellus Bennett, Benjamin Watson
Rationale: Obviously, Gronk is football's best tight end of all time, with his unmatched combination of pass-catching and run-blocking abilities. To make my team, a TE has to do both well. The combo of Gronk and Bennett didn't always materialize while they were teammates because of injuries to both men, but if you want an ideal two-TE set, I can't think of any better duo. Watson – the early-years version – is a fantastic depth asset.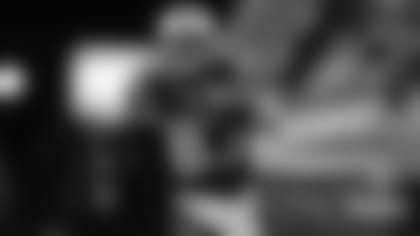 Wide Receivers (6): RANDY MOSS, WES WELKER, JULIAN EDELMAN, Troy Brown, Deion Branch, Danny Amendola
Rationale: Aside from Gronk, there's no more exciting player ever to catch passes from Brady than Moss, who set the NFL record for most TD catches in a season in '07 (23). We know what Moss and Welker can do on the same field. Now, add Edelman to that group, sit back, and enjoy. Clutch players Brown, Branch, and Amendola could easily rotate in for four- or five-receiver sets as needed.
Offensive Line (8): NATE SOLDER (LT), LOGAN MANKINS (LG), DAN KOPPEN (C), STEPHEN NEAL (RG), SEBASTIAN VOLLMER (RT), Matt Light, Brian Waters, Dan Connolly
Rationale: We know how much famed o-line coach Dante Scarnecchia values continuity among his starting five. That's why I'm going with the most solid interior Brady's ever had, with Pro Bowler Mankins at left guard, Koppen at center, and underrated Neal at right guard. Meanwhile, Solder and Vollmer, two guys who were almost identical in size (6-8, 300-plus) and athleticism for that position, never had an ounce of fat on them, played together for several years, and can easily slide over to the other side, if need be. They'll be my preferred Pillars of Hercules at the tackle spots. Light, Pro Bowler Waters, and versatile interior guy Connolly round out my o-line reserves.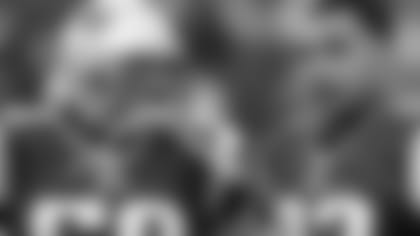 Defensive Line (7): RICHARD SEYMOUR, VINCE WILFORK, Ty Warren, Ted Washington, Lawrence Guy, Rob Ninkovich, Chandler Jones
Rationale: Seymour, Wilfork, and Warren – Patriots first-round draft choices all – formed one of the most formidable d-lines in the league when they were together from 2004-08. I'm only starting Seymour and Wilfork on this roster, though, because I'm making nickel the base defense. And remember when Washington arrived in '03 and teams suddenly couldn't run the ball against New England? He was scary good, while Guy has quietly become one of the most versatile and productive d-linemen ever to suit up in Foxborough over the past 20 years. Ninkovich, too, as either a d-end or OLB. Jones may have been inconsistent, but he still found a way to sack the quarterback on a regular basis. He provides solid depth off the bench.
Linebackers (7): MIKE VRABEL, TEDY BRUSCHI, DONT'A HIGHTOWER, KYLE VAN NOY, Willie McGinest, Jamie Collins, Jerod Mayo
Rationale: Boogeymen? They'd be even more frightening with playmakers Vrabel and Bruschi in the mix. The personnel packages and combinations you could employ with this group is staggering. Mayo is (literally now) a coach on the field, and McGinest offers great value off the bench.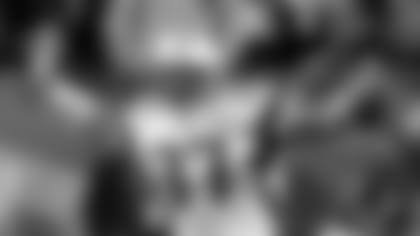 Safeties (4): RODNEY HARRISON, DEVIN MCCOURTY, Lawyer Milloy, Patrick Chung
Rationale: Like the 'backers, this safety group provides a solid options if you want to mix and match or play a "big nickel." Harrison-McCourty is arguably the most talented duo, which is why they're starters, but Harrison-Milloy would be a scary tandem, too. This foursome brings football acumen, a tough-guy attitude, and an abundance of leadership qualities.
Cornerbacks (6): TY LAW, STEPHON GILMORE, ASANTE SAMUEL, Darrelle Revis, Aqib Talib, Jonathan Jones
Rationale: Take your pick of starters from this group, but I don't think you can go wrong with Hall-of-Famer Law, current No. 1 Gilmore, and the somewhat smaller Samuel, who's my choice as the nickel/slot corner. Revis and Talib come off the bench on the outside, and speedster Jones is great depth at the slot.
SPECIAL TEAMS (5 players)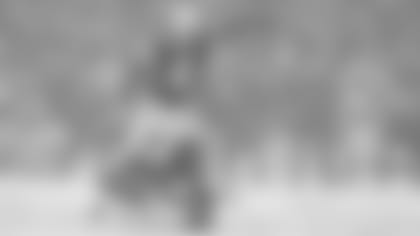 Kicker (1): Adam Vinatieri
Rationale: Justin Tucker is the best kicker in the game today, and one of the best ever. Adam remains the standard-bearer, given his longevity and the circumstances in which he made the most clutch kicks in NFL history.
Rationale: His rookie year isn't even done yet, and he's already won two AFC Special Teams Player of the Week awards for his booming kicks and deft inside-the-20 placements. Plus, Bailey kicks off, something none of his other predecessors can boast. He also serves as Vinatieri's holder in this fictional exercise.
Long Snapper (1): Lonie Paxton
Rationale: I have a world of respect for the current occupant, Joe Cardona, and if there were room for a backup, he'd be the one, and it wouldn't even be close. But Lonie was money throughout his career, even when the pressure was most on.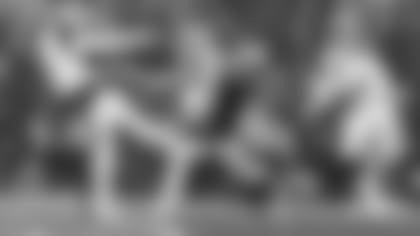 Cover Men (2): Matthew Slater, Nate Ebner
Rationale: Let's be real – if we're putting together a squad for Belichick, he's going to want at least a couple of guys who do nothing but play special teams. And these two are the best he's ever had. Larry Izzo deserves consideration here, as well, but BB went out of his way to draft both Slater and Ebner out of relative obscurity, and they've done nothing to disappoint. Slater's a perennial Pro Bowler and team leader, while Ebner is a superb athlete whose rugby background also makes him a suitable emergency kicker.
Kickoff/Punt Returners (already on the roster): Faulk, Brown
Rationale: Branch and Edelman could just as easily go back and field kicks for me, but I'll start with Faulk and Brown, who made a number of big plays at their respective spots.
What do you think? Agree? Disagree? The Patriots Hall of Fame wants to hear from you to help select a Patriots All-Dynasty Team! Cast your votes now through the end of this NFL season.