Come Sunday, millions of people will tune in to catch the Patriots take on the Rams. About 500 of them will catch the game in Argentina, where much of the country cheers on a different kind of football team. The Patriots have reached so many people across the world and Argentina is no different.
The New England Patriots Argentina began in 2014 just before Super Bowl XLIX as a way for them to meet and share information about the Patriots in the country. Using Facebook and WhatsApp to connect on the team, the fan club consistently posts on their pages.
"At the beginning, we made posts on Facebook to attract other fans who wanted to join," Fernando Pereira, a member of the group said. "Then it was the same members who were bringing in their own friends and acquaintances, especially through the WhatsApp group that has been forming."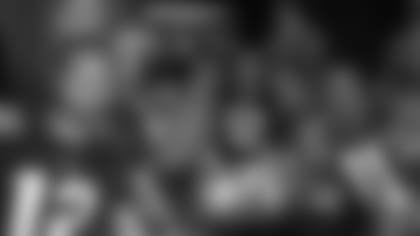 These digital forms of communication have helped them to maintain the bond that ties them together in a country where soccer dominates the television screens and World Cup stars become immortalized. Belonging to their fan club has made them feel special. It encourages them to share their opinions and debate each other in a way that everyone feels heard.
"Being a follower not only of the game but of a particular franchise already makes you feel special," Fernando said. "Since each member has their own opinions, we want the debate to be open and frank, even if it sometimes gets heated, and that is the way everyone can feel included through the freedom of opinion."
Since New England Patriots Argentina is the only club in the entire country, gathering for weekly meetings has proved a bit of a challenge. Located in Buenos Aires, travelling to any of the country's cities and towns would be difficult. At the moment, they're unaware of any other fan clubs dedicated to the Patriots, but they are more interested in growing their presence in their city. To help facilitate more contact in person, the group has thrown Super Bowl parties over the past few years.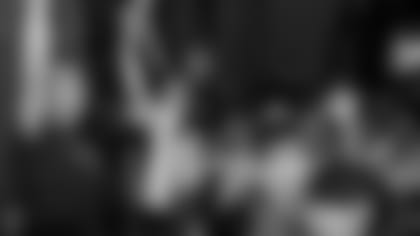 "So far we have only met some fans from Buenos Aires to see the Super Bowls XLIX, LI and LII in different bars in the city," Fernando said. "However, there is interest in the members of the group to start coming together more frequently."
As they move toward the future of the club and the interest of gathering at a local bar in Buenos Aires continues to grow, they plan on searching for the right space for those who live in the city.
"We would like to be able to generate some kind of space to be able to get together in Buenos Aires and that more people join in following the Patriots," he said.
Just like the last three Super Bowls that brought them together, they're excited to see and discuss the outcome of Sunday's game.