The 2000 season ended little more than a month ago for New England, but Patriots running back Kevin Faulk is working to get himself ready for next season.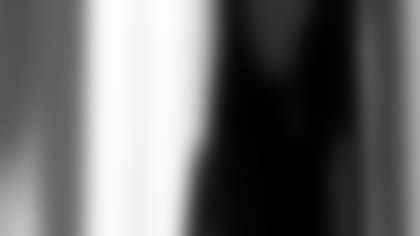 ]()
            Back in his hometown, Faulk has been working out on his own in effort to increase his upper body strength. He carried the bulk of New England's rushing load, but the second-year player knows he had a problem to work on this offseason: holding onto the ball.  

The unfortunate part is that Faulk has play-making abilities when he holds onto the ball. His 52-yard touchdown catch in the season finale against Miami helped the Patriots take a 14-3 lead. During his two seasons, Faulk has shown an ability to catch the ball out of the backfield and be a weapon in both phases of the return game.
However, Faulk also was credited with six fumbles in 2000, four of which resulted turnovers. More importantly, the fumbles cost him playing time. After starting the first seven games of the season, Faulk was benched in favor of rookie J.R. Redmond, who started six of the final nine contests.
"The main thing I want to work on is holding onto the ball," Faulk said. "Basically I have been trying to focus on improving my upper body strength so I can absorb hits better and still keep the ball."
For the most part he works out on his own. He spends time each day at his old high school in Carencro, La. In addition to the weight work on his upper body, he has been doing cardiovascular workouts.
Faulk said he hasn't had too much contact with the Patriots coaching staff since the season ended, but he added that such is the case with most players.
"Basically I try to stay away from that for a little bit once the year ends," Faulk said. "Most players want to take some time, collect their thoughts and kind of clear their heads of the grind of the season."
One thing Faulk has learned in his two seasons as a professional is to be ready for anything. Last season he was the team's leader in all-purpose yardage (1,909). He played in every game and had nine starts, and though the New England running attack wasn't as strong as the team would like, Faulk had team-highs of 164 attempts, 570 yards and four touchdowns.
In addition to his rushing totals, the 5-8, 200-pound back was third on the team in receptions (51) and receiving yards (465) while leading the team in kick return yards with 816.
"I am going to be ready to do whatever the Patriots have in mind for me," Faulk said. "You never know what the new season is going to bring, but I will be as prepared as possible coming into next training camp."
Faulk has kept in touch with some of his New England teammates, especially Michael Bishop and Redmond. He and Bishop are planning to get together for a week of workouts, though Bishop won't have much time, as he is most likely going to play in NFL Europe.
Faulk said he usually speaks with Redmond twice a week. The Patriots two leading rushers in 2000 will be getting together for a couple weeks of workouts in the near future.
"Basically I am looking to be more prepared for the unnoticeable hits that you endure as a player," Faulk said. "You really do start to notice the effects the hits have after the year ends. After two years in the league, I know this is something that I want to work on."