On the afternoon of April 29, a different type of ring was exchanged at the home of the six-time Super Bowl Champions.
In what they both describe as a surreal experience, Foxborough couple Lisa and Robert Laumann were married on the Gillette Stadium field with only Robert's mother, each of their daughters and Foxborough Town Clerk and Wedding Officiant Bob Cutler in attendance. The Laumanns are lifelong Patriots fans and Robert has been attending games with his brother, who is a season ticket member, since the 1970s.
"I still to this day can't believe I was actually out on the field getting married," Robert said. "When we were out there, it's just some place you always see from the stands and to be down on the field where all the greats play, the chills that ran through me were unbelievable. I can't even explain it. It almost seemed like a little bit of a dream."
The wedding ceremony was beyond anything Robert or Lisa, both long-time Foxborough residents, could ever have imagined. After having their first date seven years ago, the couple planned to tie the knot in Ireland on June 15. However, in the midst of COVID-19, they both quickly realized that trip was no longer a possibility. Following Robert's sudden cancer diagnosis, they decided to still move forward with the wedding this spring, and opted for a quiet affair at Foxborough Town Hall.
But after Robert's daughter overheard Robert joking with Lisa that they should just get married at Gillette Stadium, an entirely different plan was set in motion.
When the wedding day came, Robert and Lisa got into separate cars with their respective daughters, anticipating a short drive down the street to town hall. But to their complete surprise and a few turns later, they were pulling into the Gillette Stadium parking lot and walking on to the field.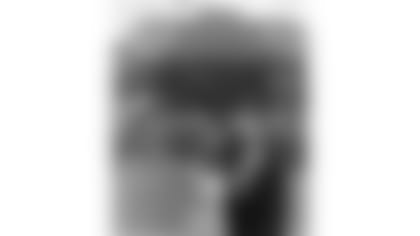 "I had no idea what was going on," Lisa said. "Then my daughter took that left into the stadium and then I'm like, 'You've got to be kidding me.' Honestly to this day, we still don't know how we got in there."
The ceremony on the field wasn't the only surprise for the Laumanns that day. After they returned home, they discovered that their family and friends had brought a piece of Ireland to them, transforming their front porch into an Irish pub for a small celebration.
"It would have been great to be married in Ireland, but there's no way this could have happened in Ireland," Robert said. "It would have been over and done with, and we wouldn't have had so much great memories. Then after the whole ceremony, to come home and to see the porch transformed into an Irish pub was amazing."
Although it wasn't their initial plan, the Laumanns had the wedding and experience of their dreams at the home of their biggest neighbor, and even ended up sending a thank-you card to the Kraft family.
"It's funny because we live right by the stadium and we can literally hear the crowd roaring from the front porch," Lisa said. "It's home, Foxborough's home, and we got to have that special feeling of literally getting married almost in your backyard. Mr. Kraft does a lot for the town of Foxborough, and we have a lot of respect for him and are very appreciative of the fact that we were able to have our wedding on the field. It wasn't part of our plan, but it was the next best thing."