Though it took a little while to get moving, the action got pretty physical at various points. That included a few different minor scuffles between offensive and defensive players.
There were no transactions on the day, and Bill Belichick did not have a daily press conference. Instead, special teams coach Scott O'Brien met with the media prior to the two-and-a-half hour workout.
There was once again a very large crowd on hand to watch the practice as Patriots fans continue to show an insatiable thirst for summer football fun.
Here are one man's observations from the pristine green grass practice fields behind Gillette Stadium:
The attendance was very similar to previous days. The lone new absentee was linebacker Tracy White, who got banged up during Saturday's workout.
The good news was that rookie free agent Justin Francis was on the field in full pads and had an active practice, just one day after being carted off the field.
Those players not dressed for the Sunday workout included: Alfonzo Dennard (leg), Nate Ebner, White, Nick McDonald (PUP), Markus Zusevics (pectoral/NFI), Logan Mankins (knee/PUP), Sebastian Vollmer (back/PUP), Jeremy Ebert (leg/PUP), Daniel Fells (shoulder/PUP), Jake Ballard (knee/PUP), Myron Pryor (PUP) and Brian Waters (reserve/did not report).
Matthew Slater and James Ihedigbo continue to wear red non-contact jerseys.
Dennard, Ebner, McDonald, Zusevics, Mankins, Vollmer, Ebert, Fells and Pryor watched the practice. * After getting carted off on Saturday, Francis actually had a very active practice one day later. He got plenty of reps along the defensive line and continues to show a physical style of play, that includes an edge. He knocked Danny Woodhead to the turf at the end of one play, and then came in from behind to toss Stevan Ridley to the ground a bit late on another. Francis also had a would-be sack in which he ran by Brian Hoyer in team action. Francis continues to build on a strong spring and is clearly making a bid to earn a roster spot as an undrafted rookie out of Rutgers.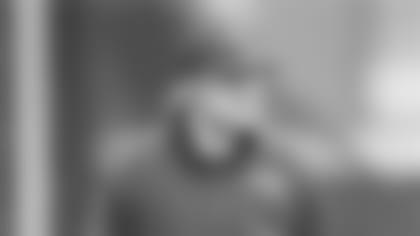 One other thing that stood out was how Francis celebrated after one of his many plays on the day. He received a low-five from coaching assistant Steve Belichick. Francis was actually a teammate of the younger Belichick at Rutgers. The two are close friends, dating back to meeting in a math class a few years back at Rutgers. Now they're both trying to prove themselves in new roles in New England. * During some pre-practice nickel work the defensive line from left to right consisted of Rob Ninkovich, Kyle Love, Vince Wilfork and Chandler Jones, with Jerod Mayo and Dane Fletcher at linebacker. Later, both Jermaine Cunningham and Francis replaced Ninkovich at left defensive end, while Jake Bequette came in for Jones on the right side.
The initial secondary in that grouping included Devin McCourty and Ras-I Dowling on the outside with Kyle Arrington in the slot. Patrick Chung and Steve Gregory were at safety. Tavon Wilson and Ihedigbo subbed in at safety, as did Will Allen. * Bill Belichick had a lot of praise for Donte Stallworth earlier in the week, focusing on the veteran receiver's maturity, professionalism and work ethic. You see one small example of that in the stretching/form running prior to practice when Stallworth is generally at the head of the pack of Patriots. * The team was called together after positional stretching and it looked from affair like Jones and fellow first-round pick Dont'a Hightower were in the middle of the circle. They seemed to be doing something up-beat or humorous in front of the team. Hard to tell from a field away. * Early in group work the offensive skill players worked on ball security while defenders tried to punch/rake the ball out as they ran across the field. * In terms of ball security, one of the stories heading into camp was Stevan Ridley's perceived fumbling problem. Ivan Fears said this spring that one key was the high-and-tight style of carrying the ball that Tiki Barber made famous. I've seen both Woodhead and Eric Kettani display that exaggerated style in practice, but haven't really seen it from No. 22. * The wide receivers worked on blocking the defensive backs on toss plays in one segment of group drills. * The wide receivers did a square drill to work on catching the ball out of breaks. They also worked on concentration with the drill in which ball boys wave tapped tennis racquets for a distraction. Stallworth seems to struggle at times in that drill, for whatever reason. * Always a camp favorite, the running backs worked on pass protection against the linebackers. Ridley seemed to hold his own for the most part in the drill, while Kettani struggled a bit. Hightower went right through Kettani on one rep, with the pair colliding with running backs coach Fears and knocking the veteran coach to the ground. Despite a pretty physical drill, all the linebackers and backs came together to shake hands after the competitive battle. * There was a little Buckeye yelling during the pass pro drill. Couldn't tell exactly what he was expressing, but linebackers coach and former Ohio State star Pepper Johnson yelled at fellow former Bobby Carpenter. * Fashion update: Defensive coordinator Matt Patricia wore gray socks pulled up to his knees. That is all. * Continuing the physical play for the running backs, they worked on interior, half-line running. There was some good popping of pads in the segment. * Patriots president Jonathan Kraft watched the practice from between the two practice fields. * Not sure that Stallworth – who claims he at one time ran a 4.19 40 – still has that elite speed. He couldn't catch up with one deep ball down the middle on Sunday, coming up a yard or 2 short. * Carpenter joined Mayo and Fletcher as the 4-3 linebackers in a base set in the middle of practice. Carpenter was then replaced by Arrington when the group went nickel. * Stallworth got a nice reverse in team action, with Tom Brady leading the way blocking. No. 12 playfully got in the way of a pursuing Chung downfield at the end of the play. * Rob Gronkowski had maybe the first truly bad practice I can ever remember in his three seasons in New England. He had a number of drops, including one in the end zone on a ball that was admittedly slightly behind him and had a bit too much zip from Brady. Another one went off No. 87's hands and ended up in a Chung interception. It's so rare that you see the soft handed tight end fail to make catches that it really stands out when he has multiple drops in the same day.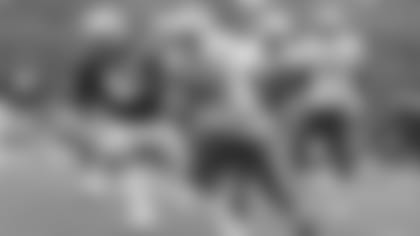 Brandon Bolden continues to display impressive burst. He had a nice run around right end. He also pounded it between the tackles for a touchdown in goal line action among the reserves. He could also be making a run at a roster spot as an undrafted rookie at this early point in the process.
Robert Gallery had to take a penalty lap at one point.
After a handoff to Ridley, Brady completed a flea-flicker bomb to Brandon Lloyd down the middle of the field. The play totally fooled the defense on the play. Gregory was maybe the closest defender, but he wasn't really all that close to making a play.
Throughout the team action in the middle of practice there were bodies all over the field. From ball carriers, to blockers, to defensive players there were guys hitting the grass with regularity, a bit more than you normally see in these segments.
Ryan Mallett and Jamey Richard had to do a penalty lap for a botched exchange in team work.
Deion Branch continues to get a lot of reps as a punt returner. Wondering if that has something to do with the battle he's in with Stallworth and Jabar Gaffney at wide receiver. Could Branch's value as a returner or backup returner put him over the top if a battle for a roster spot comes down to the wire? Worth watching.
Later Richard left the field with Dr. Thomas Gill. Gill was carrying Richard's helmet while the veteran offensive lineman walked off under his own power.
Jones showed another aspect of what could be part of his game when he batted down a short Brady throw at one point.
Jesse Holley has not had a good camp catching the ball, but he had a chance at a big play when he beat Devin McCourty off the line. But McCourty got back into the play enough to fight the ball away from the former reality TV star.
Brady found Lloyd for a long diving catching in the back left corner of the end zone at the end of a hurry-up segment. I looked like he beat some combination of coverage of Arrington and Dowling on the play.
Ninkovich seemed to have his reps limited in the latter part of practice. Not sure if this was by design or not. At one point the defensive end was doing sprints on the opposite field by himself. But he was around through the end of the practice and finished up by doing conditioning.
Tyler Urban served as the third tight end on the goal line at the end of practice. The rookie free agent caught a soft touchdown in the back right part of the end zone on one play.
At the end of the practice the team worked on situational punt return work with the scout team punting out of the end zone, then a more normal punt and a plus-50 attempt.
Chris Koepplin finished up going a perfect six for six on field goal attempts.
Those players drawing large media crowds after practice included Ridley and Shane Vereen, who talked a lot about the many screen reps that the team has been performing in camp as Josh McDaniels seems intent on bringing that aspect back to the offense.
The Patriots will not practice on Monday. The players will have the day off and return to the field at 1:30 on Tuesday.