BELICHICK MOVES PAST CHUCK KNOX INTO SOLE POSSESSION OF 8TH PLACE ALL-TIME
TIES CHUCK KNOX FOR 8TH PLACE ALL-TIME
The victory over Buffalo was the 194th of Bill Belichick's career, moving him into sole possession of 8th place and out of a tie with Chuck Knox (193). He needs eight more victories to move past Dan Reeves (201) into seventh place all-time. With six more wins, Belichick will become the 8th head coach in NFL history with at least 200 victories.
PATRIOTS IMPROVE ON NFL-LEADING INTRA-DIVISION RECORD SINCE 2001
With the victory over Buffalo, the New England Patriots own a 54-15 (.783) record in regular season AFC East games since the beginning of the 2001 season, compiling the best intra-division record of any team in the NFL.
ROOKIE RB BRANDON BOLDEN AND RB STEVAN RIDLEY OVER 100 YARDS.
Rookie RB Brandon Bolden (137) and RB Stevan Ridley (106) both rushed for over 100 yards. It is the first time since the Patriots had two 100-yard rushers in the same game since Nov. 23, 1980 at Baltimore Colts when Don Calhoun (106) and Vagas Ferguson (100) each went over 100 yards rushing.
PATRIOTS RUSH FOR 200 YARDS AGAINST BUFFALO
The Patriots gained 247 yards rushing, the first time they have gone over 200 yards rushing in a game since gaining 200 yards in both games against Buffalo in 2010. In 2010, the Patriots gained 200 yards rushing vs. Buffalo on Sept. 26, 2010 and 217 at Buffalo on Dec. 26, 2010. It is the 68th time in franchise history that they have rushed for 200 yards in a game.
SECOND TIME IN NFL HISTORY A TEAM HAS TWO 100-YARD RUSHERS AND TWO 100-YARD RECEIVERS
The Patriots had two 100-yard rushers and two 100-yard receivers for the first time in team history. It is the second time in NFL history that that has happened. Green Bay was the first team to do so on Dec. 28, 2008 when Ryan Grant 9106) and DeShawn Wynn (106) rushed for over 100 yards and Donald Driver (111) and Greg Jennings (101) went over 100 yards receiving.
PATRIOTS TIED A TEAM RECORD WITH FOUR RUSHING TOUCHDOWNS
The Patriots tied a team record with four rushing touchdowns. It is the seventh time and the first time since Oct. 16, 1983 vs. San Diego that the Patriots scored on four rushing touchdowns in a game.
PATRIOTS SCORE 45 SECOND HALF POINTS
The Patriots scored 45 points in the second half, including 31 points in the fourth quarter. It is the highest total in a half since scoring 45 first half points vs. Tennessee on Oct. 18, 2009. The 31 points are the most since scoring 35 second quarter points in the Titans game.
WELKER PASSES TROY BROWN TO MOVE INTO SECOND ON THE PATRIOTS ALL-TIME RECEIVING YARDS LIST
Wes Welker (6,485 receiving yards moved past Troy Brown (6,366) into second place on the New England all-time receiving yards list on a 9-yard reception from Tom Brady in the second quarter. Stanley Morgan is in first place with 10,352 yards. Welker entered the game needing 11 yards to move past Troy Brown.
PATRIOTS EXTEND STREAK TO 157 WITHOUT A THREE-GAME LOSING STREAK
The Patriots ended a two-game losing streak with the win over Buffalo to extend their streak to 157 games without a three-game losing streak. The Atlanta Falcons have the second longest streak with 68 games without a three-game losing streak. The Patriots last lost three games in a row in 2002.
WELKER IS STREAKING
Wes Welker extended his streak to 81 straight regular-season games with at least one reception as a member of the Patriots to extend his franchise record. Welker has an overall streak of 98 straight regular-season games with at least one reception, including his time with the Miami Dolphins. Welker has caught at least one pass in each of his 88 games with the Patriots, including seven postseason games. The last time that Welker did not catch a pass in a game was December 24, 2005 when he was with Miami.
WELKER BACK-TO-BACK 100-YARD RECEIVIING GAMES.
Welker finished the game with 129 yards receiving for his second straight 100-yard receiving game. He had 142 YARDS AT Baltimore in the previous game. It is his seventh time with back-to-back weeks with 100-yards receiving. His career best is three straight games with 100 or more yards receiving, which he accomplished in 2008 and in 2011.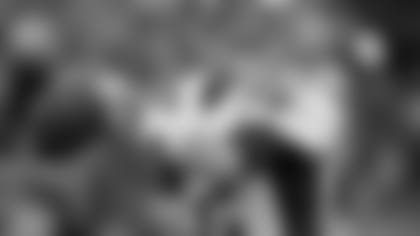 BRADY PASSES KERRY COLLINS FOR 11TH IN PASSING YARDS
Tom Brady (41,206 passing yards) moved past Kerry Collins (40,922) is in 11th place on the NFL's al-time list for passing yards on a 41-yard pass to TE Rob Gronkowski in the first quarter. Drew Brees is in tenth place and entered this week's game with 41,646 passing yards. Brady entered the game needing 57 yards to pass Collins.
DANIEL FELLS GETS SECOND STRAIGHT START AND FIRST RECEPTION AS A PATRIOT
Daniel Fells was in the starting lineup for the second straight week. On the game's first play, he lined up at fullback and caught his first pass as a Patriot, resulting in an 18-yard gain.
LB JERDO MAYO REGISTERS THIRD NFL INTERCEPTION
DL Vince Wilfork tipped a Ryan Fitzgerald pass that was intercepted by LB Jerod Mayo to give the Patriots a first down at midfield in the first quarter. It is Mayo's third career interception. He had two in 2011, one vs. Indianapolis (12/4) and one at Washington (12/18).
ROOKIE LB DONT'A HIGHTOWER REGISTERS FIRST NFL SACK
LB Dont'a Hightower recorded his first NFL sack when he dropped QB Ryan Fitzgerald for zero yard sack in the first quarter.
ROOKIE DL CHANLDER JONES HAS THIRD SACK OF THE YEAR
First round pick DL Chandler Jones registered his third sack of the 2012 season when he dropped Ryan Fitzpatrick for a 5-yard loss in the first quarter on a third down play to force Buffalo into a punting sitiation.
GRONKOWSKI BIG IN BUFFALO
Rob Gronkowski helped set up the Patriots first touchdown with a 41-yard reception in the first quarter. The play was Gronkowski's fourth play of 40 or more yards. His career best is a 52-yard touchdown vs. Kansas City (11/21/11).
GRONKOWSKI HAS THIRD STRAIGHT 100-YARD GAME AGAINST BUFFALO
Rob Gronkowski finished with over 100 yards receiving against Buffalo for the third straight game after finishing with 104 yards. In the first matchup in 2011 against the Bills at Buffalo (9/2511), Gronkowski had seven receptions for 109 yards and two touchdowns and then caught eight passes for 108 yards and two touchdowsS in the rematch against Buffalo at Gillette Stadium (1/1/12).
PATRIOTS FINISH WITH A 100-YARD RECEIVER, 100-YARD RUSHER AND 300-YARD PASSER
Wes Welker went over 100 yards receiving, Tom Brady passed for 300 yards and Stevan Ridley and rookie Brandon Bolden went over 100 yards rushing. It is the first time that the Patriots have had a 100-yard rusher, 300-yard passer and 100-yard since Laurence Maroney (123), Brady (380), Welker (129) and Randy Moss (150) vs. Tennessee ion Oct. 18, 2009.
TWO PLAYERS WITH 100 YARDS FOR THE SECOND STRAIGHT GAME
The Patriots had two players finish with 100 yards receiving with Wes Welker (129) and Rob Gronkowski (104). Last week at Baltimore, Brandon Lloyd had 108 yards receiving and Welker had 142 yards receiving. In 2011, the Patriots had five games with two players over 100 yards receiving.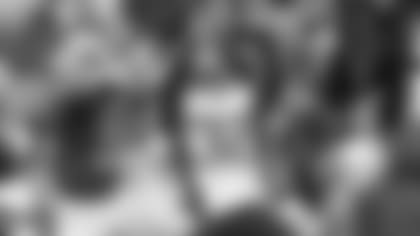 DEVIN MCCOURTY REGISTERS SECOND TWO-INTERCEPTION GAME
Devin McCourty had his first interception of the season when he picked off a Ryan Fitzgerald pass at the Buffalo 42-yard line in the first quarter. He picked off his second pass in the fourth quarter. It is McCourty's second career two-interception game. He had his first two-interception game at Detroit on Nov. 25, 2010. The Patriots are 9-0 when McCourty has at least one interception in a game.
BRADY HAS HIS 48TH 300-YARD GAME
Brady had his 48th career 300-yard game after finishing with 340 yards at Buffalo. He is 8th all-time for most 300 yards game in a career. Hall of Famer Warren Moon is in seventh place with 49 300-yard games. In 2011, Brady had a personal best 11 300 yard games. The NFL record for most 300-yard games in a season is 13 by Drew Brees (2011).
MOST 300-YARD PASSING GAMES IN NFL HISTORY'
Peyton Manning 64 (before today)
Dan Marino 63
Brett Favre 62
Drew Brees 59 (before today)
Kurt Warner 52
Dan Fouts 51
Warren Moon 49
Tom Brady 48
Joe Montana 39
MOST 300-YARD PASSING GAMES IN A SEASON
13 Drew Brees, New Orleans, 2011
11 Tom Brady, Patriots, 2011
10 Rich Gannon, Oakland, 2002
10 Drew Brees, New Orleans, 2008
9 Dan Marino, Miami, 1984
9 Warren Moon, Houston, 1990
9 Kurt Warner, St. Louis, 1999
9 Kurt Warner, St. Louis, 2001
9 Peyton Manning, Indianapolis, 2009
9 Matt Schaub, Houston, 2009
BRADY HAS THIRD STRAIGHT GAME WITH 300 YARDS
Brady had his third straight 300-yard game with the 340 against Buffalo. It is the 5th time in his career that he has had three straight games with 300 or more passing yards. His career best is five straight 300-yard games in 2009. The NFL record is Drew Brees with nine consecutive 300 yard games (2011-12).
BRADY IS GOOD AGAINST BUFFALO
Brady had his third 300-yard game in a row with 300 yards against Buffalo after passing for 387 and 338 yards in the Buffalo games in 2011. Brady had his fifth in a row with 3 or more touchdown passes afater passing for three against Buffalo. .
BRADY MOVES INTO THE TOP 10 FOR MOST PASS COMPLETIONS
Tom Brady (3498 completions) moved past Kerry Collins (3,387) into 10th place on the NFL's all-time list for pass completion list on an 11-yard pass to RB Brandon Bolden in the third quarter. Brady entered the game needing 12 completions. Fran Tarkenton is in ninth place with 3,686 career completions.
CONSECUTIVE GAMES WITH AT LEAST ONE TOUCHDOWN PASS CONTINUES FOR BRADY; BRADY TIES BRETT FAVRE WITH 36 STRAIGHT GAMES WITH A TOUCHDOWN
Tom Brady has now thrown at least one touchdown pass in 36 straight regular season games to tie Brett Favre (36) for the third longest streak all time. Brady extended his team mark on a 17-yard touchdown pass to RB Danny Woodhead in the third quarter. Brady's current streak started when he threw a touchdown pass in all 16 games in 2010 and 2011 and now the first four games of 2012. The old team record was 19 games, also set by Brady. Brady's 36 straight games is tied with Favre for third all-time in NFL history. The NFL record is 47 set by Johnny Unitas (1956-60), followed by Drew Brees with 46 (prior to today's game).
BRADY'S TWO-TOUCHDOWN ASSULT
Brady threw three touchdowns against Buffalo and the Patriots are now 83-15 all-time when Brady throws for two or more touchdowns in a game. Brady had 14 games in 2011 with at least two touchdown passes, tying his franchise record for most games with two or more touchdowns in a season. Brady also had 14 such games in 2007. The NFL record for most games with two or more touchdown passes in a season is 15 by Dan Marino in 1984.
PATRIOTS GO OVER 30 POINTS AGAINST TENNESSEE
PATRIOTS TIED NFL RECORD FOR MOST 30-POINT GAMES IN A SINGLE SEASON IN 2011
The New England Patriots scored 52 points in the win against Buffalo for their third game in 2012 with 30 or more points after scoring 34 points at Tennessee and 30 points at Baltimore. The Patriots scored 30 points 12 times in 2011 to tie the NFL record for most 30-point games in a single season. The 2007 Patriots and the 1999 St. Louis Rams also had 12 30 point games..The NFL record for most consecutive 30-point games in a single season is eight by the 2007 and 2010 Patriots and the 2000 St. Louis Rams.
PATRIOTS HAVE FIFTH STRAIGHT GAME AGAINST BUFFALO WITH 30 OR MORE POINTS
The Patriots scored over 30 points for the fifth straight game against Buffalo with 30 or more points. The Patriots scored 31 and 49 points against Buffalo in 2011.