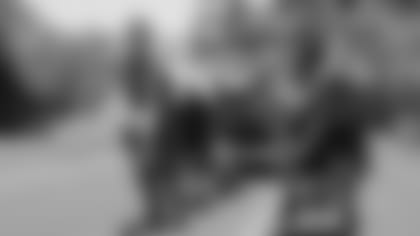 FOXBOROUGH, Mass**. – A year after raising more than $135,000 for survivors of the Boston Marathon bombings, Gillette Stadium and the Metropolitan SWAT Officers Association (MSOA) are teaming up again to host an overnight fitness and endurance challenge with a focus on raising funds for local nonprofits.
"Last year, we came up with the idea of a fitness challenge inside Gillette Stadium for first responders to come together and help the One Fund in the wake of the tragedies surrounding the Boston Marathon bombings," said Chris Baker of the Franklin Police Department. "We thought it was a great way to provide some closure and honor the first responders."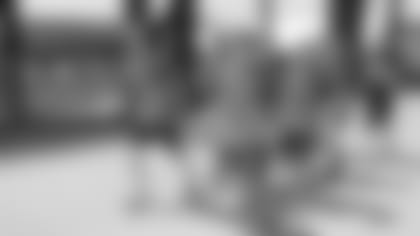 Building on the success of last year's 26-hour workout marathon, MSOA and Gillette Stadium will host the 2014 New England Fitness Challenge in and around the stadium beginning at 10 p.m. on Saturday, Sept. 27, and ending at 10 a.m. on Sunday, Sept. 28.
"This year, we decided to organize a fitness challenge that would be open to the public with the proceeds being donated to worthy causes throughout New England," said Baker. "The generosity of the Kraft family really makes this event happen. For them to do this really speaks to everything they do within the community."
Each team, consisting of 10-15 members, is required to raise a minimum of $5,000 to participate in the fitness challenge. Monies raised by participants in the New England Fitness Challenge will benefit four local nonprofits, the New England Patriots Charitable Foundation, Special Olympics, Jack Williams' Wednesday's Child and the Boston Firefighters' Fund in honor of fallen heroes Ed Walsh and Michael Kennedy.
The event will consist of 12 obstacle challenges during the 12-hour event. The 12-station obstacles and challenges have been created by Metro SWAT officers and will include stadium stair runs, a Tresca Brothers cement truck pull, a Manic Training log carry, a stretch(er) run up the stadium ramps and more.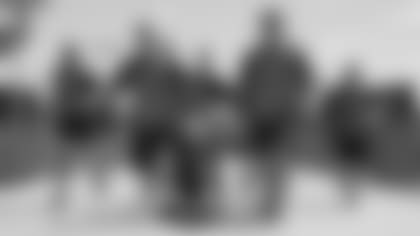 "Basically we turn the stadium into a giant amusement park with 12 endurance and fitness events in 12 hours," said Baker.
Patriots COO of TeamOps, Mark Briggs, who helped organize last year's 26-hour workout marathon and is working closely with MSOA to plan this year's challenge, said the best part of the event is the team component.
"It's a team challenge," Briggs said. "You look at other fitness challenges and while teams may register together, it's always about the individual finish. In this challenge, you aren't finishing without a team."
Norton police officer David Schepis, who participated in last year's workout marathon, said he is looking forward to returning to Gillette Stadium for this year's challenge.
"It was a great event last year and it's inspiring to see everyone compete and come together for some great causes," Schepis said. "I'm excited to get out there with my team and test our skill."
Prizes will be awarded to the overall top performing team in the competition as well as team prizes for the fastest times at each of the 12 obstacle stations. There will also be a grand prize awarded to the top fundraising team.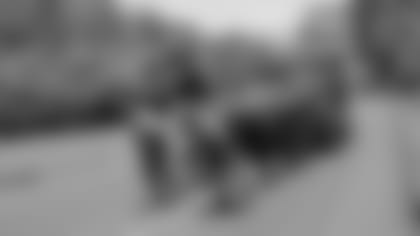 The team that raises the most money (with a minimum of $5,000 per team participant) will travel with the New England Patriots on the team charter when they shuttle off to Buffalo to play the Bills on Oct. 12. The package will include roundtrip airfare, overnight accommodations at the team hotel and tickets to the game.
The overall top performing team of the timed New England Fitness Challenge obstacles will be awarded a VIP experience at the Patriots regular season finale vs. the Buffalo Bills on Dec. 28. The game experience will include parking passes, pregame field passes and tickets to the game. Other prizes will be awarded to the top performing team at each of the 12 course stations. Prizes will vary and will be updated on www.nefc2014.com.
Immediately following the New England Fitness Challenge, participants and their families will be invited to attend a post-event celebration at CBS Scene Restaurant and Bar at Patriot Place.
Team registration is now open and all fitness levels are welcome to participate. For more information about this year's challenge or to register, visit www.nefc2014.com.