As Sunday gets closer and closer, Terry Glenn's chances of being put back on the 53-man roster get better and better.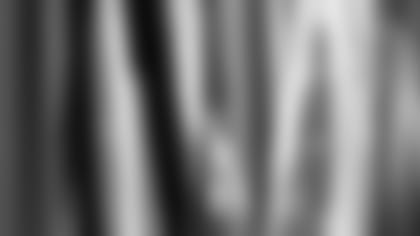 ]()
            Despite missing the first four games of the season because of his suspension, Glenn has been impressive in practice this week. Head Coach **Bill Belichick** said all week that he would be monitoring how Glenn handled the return physically, and apparently all has gone well.  

Friday Belichick said there was "better than a 50-50 chance" of Glenn being part of the 45-man game day roster against San Diego. There is an open spot on New England's active roster, and the team has until 4 p.m. on Saturday to remove the roster exemption status from Glenn. Belichick did not plan on making a final decision until after seeing Glenn practice again Friday.
"He's a little rusty, but we all know Terry has skill, and he has displayed that too," Belichick said.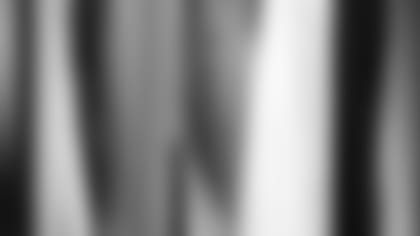 ]()
            In other news, Belichick said that running back **J.R. Redmond** was most likely going to miss his third straight game with an ankle injury. Redmond has not been able to do much work this week. The injury has taken longer than expected to heal, due in part to the fact that Redmond continued to play on the ankle after he initially hurt it.  

While Redmond and Kevin Faulk are not exactly the same type player, Faulk's play has helped the offense.
"Kevin has stepped in and done a nice job," Belichick said. "He has been a good compliment to Antowain [Smith]. That has worked out pretty well when we've had a chance to use it."
Linebackers Tedy Bruschi and T.J. Turner, guard Joe Andruzzi, safety Matt Stevens and defensive end Willie McGinest will all be game time decisions.
Rookie back a pure runner
After facing 1,000-yard rushers Corey Dillon, Curtis Martin, Edgerrin James and Lamar Smith in succession, New England gets rewarded with the challenge of stopping the league's leading rusher this weekend in rookie LaDainian Tomlinson.
Tomlinson, the fifth pick in last April's draft, has been a major factor in San Diego's 3-1 start. Through four games he has been a workhorse out of the backfield, carrying the ball 103 times for 412 yards and six touchdowns. Keeping him under wraps is a major task for the Patriots defense.
Making Tomlinson's impact more impressive is that he missed almost all of the preseason with a contract holdout. Belichick feels the rookie is the real deal.
"I think he is the type of guy that is probably further along in the running game, if that makes any sense, than some running backs because that's all he has done is run," Belichick said. "He was in a running offense in college, he has had very little exposure to the passing game and he hasn't been asked to have a lot of exposure to the San Diego passing game.
"He missed a lot of training camp and his role is to run the ball and he runs it very well. To this point he really hasn't done a lot of other things other than to catch a dump off or a screen or something like that, either in college or professionally. He just doesn't have a lot of exposure and a lot of background in the passing game and they don't use him in the passing game."
For now the Chargers use Terrell Fletcher as a third-down back or in passing situations.
"Tomlinson is more of a real, if you will, running specialist and he is good at it too," Belichick said. "There is nothing wrong with having a guy that can run the ball, run the ball, but that is just to try to elaborate on his style and his utilization a little bit, that is the way I see."
The presence of Tomlinson has made life much easier on quarterback Doug Flutie. Flutie has not been sharp throwing the ball, completing 62-of-112 passes (55 percent) for 759 yards, three touchdowns and two interceptions. However, the Chargers have been able to make the ground attack the focus.
"It's nice, it really is," Flutie said. "We've been relying on the run game and then my job is basically don't turn the ball over, make a few plays on third down and make a big play here and there. The Dallas game was a little different where they just really came up and sold out to stop the run and we got to throw the ball thirty-something times and we actually had some fun throwing it. L.T. makes people miss. He's a great back, he really is."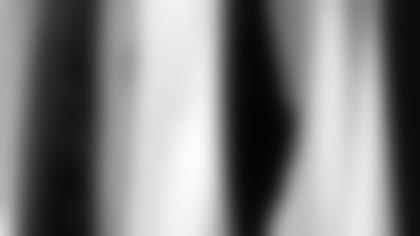 ]()
            Belichick was critical of the production of the tight end spot. Neither **Jermaine Wiggins** nor **Rod Rutledge** had any balls thrown their way against Miami, and the lack of presence in the middle bothers Belichick.  

"It has been frustrating to not get production out of that position," Belichick said. "We tried to address the position in the offseason, but [the production] is what it was last year, maybe less."
Wiggins and Rutledge have combined for just six catches for 45 yards and one touchdown. New England drafted two tight ends, Jabari Holloway and Arther Love, but both are injured. Holloway is on injured reserve and is lost for the season. Love, who is on the Physically Unable to Perform list, may have a shot to be activated soon.
Because he is on the P.U.P. list, Love can be activated for a three-week period of practice anytime following the Week Six game at Indianapolis. Either after or any point during the three weeks he can be put on the active 53-man roster, which would require another roster move to open a spot. Belichick said such a situation is a definite possibility.