Lost in last week's pre-Super Bowl hurricane of fandom, revelry and unbridled excitement were important comments from NFL Commissioner Roger Goodell claiming the league is moving toward streaming a game live over the Internet and reaching a younger audience in different ways.
While he didn't say precisely when or which game it will be, Goodell's overall comments surrounding the mention in his January 30th press conference speak to the NFL's need to use all technologies available to better serve fans of America's game while creating new ones.
NFL fans have been loudly clamoring for games live streamed over the Internet – and without the pre-requisite of a pay-TV subscription. This Goodell update may represent baby steps toward that goal, but it's still forward progress.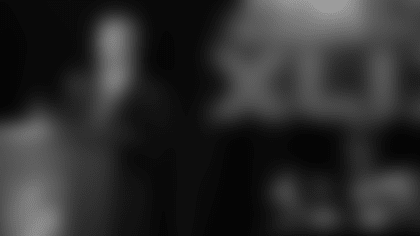 "How our fans, especially younger ones, connect with the game is changing every day. To that end, we are aggressively pursuing the streaming of a regular season game with our first over-the-top telecast," Goodell revealed. "It would be carried on broadcast stations in both team markets, but it would also reach a worldwide audience, including millions of homes that do not have traditional television service."
The commissioner mentioned how far tech has permeated America's game to include player safety, the fan experience and game aspects such as instant replays and more, essentially acknowledging that the two are intertwined with that connections getting stronger and expanding into new areas as we head forward.
"We have the best partners in media and together, we will continue to develop new platforms, expand fan interaction and deepen fan engagement," *said Goodell. *"Technology, great football, and our fans – that's a winning combination."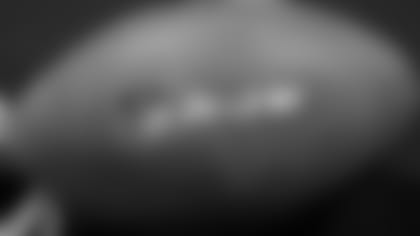 Expanding the Fan Base - Platforms
Though not all the many efforts the league is making involve the ability to view live NFL games, the league's effort to expand the brand already includes apps, such as NFL Now (launched last year), NFL Mobile from Verizon Wireless and last week's creation of an official (and year-round) NFL channel on YouTube.
Add in fantasy football, which has drawn a gigantic audience over multiple platforms, and higher stakes versions such as Draft Kings. DIRECTV event created a Fantasy Football (called Fantasy Zone) -specific channel this year for its pro football game package last year.
DIRECTV's very limited streaming of its NFL Sunday Ticket over the web to those without DIRECTV satellite TV service should provide some useful experience and potential opportunity to those interested in out –of-market game viewing.
And if AT&T's big to buy DIRECTV is approved, the former's top execs have promised to offer the game package to its roughly 100 million wireless subscribers.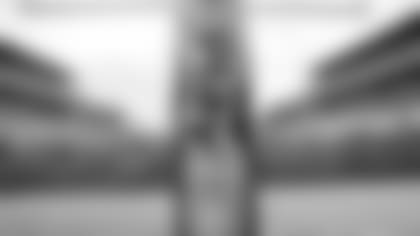 Expanding the Fan Base - Youth Movement
Beyond live games, don't forget the league's broad outreach to you via NFL Rush, Play 60 and more that through a mix of video clips, instructional video, (non-football) games and clips of other sports) are driving physical activity, football game safety and healthy lifestyles.
Introducing them to the game of football and more outdoor activities wins fans and wins them young. The NFL's ongoing partnership with Whistle Sports the ESPN for kids, is yet another example of reaching the youth of America with these messages and with the allure of outdoor sports through captivating videos.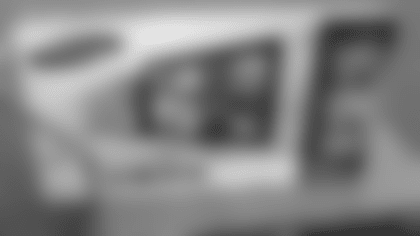 Streaming a live game over the web, as Goodell mentioned, would be anything but the league's first invitation to the tech dance. Just the opposite.
Though reports of delays of free streams from NBC Sports raised some concerns about that effort, remember that the NFL has been live streaming over the web for years to fans outside North America that download the special app and subscribe to its NFL GamePass service.
The service includes streams of the NFL RedZone channel and NFL Network content.
Also, the league – and its teams – have already made broad use of content delivery networks (CDN) to help deliver live video content to ever-expanding audiences .
Most NFL team websites are loaded with engaging video content and use CDNs and other tech products to deliver it in an optimal manner to multiple devices including laptops, smartphones and tables.
Under the Goodell proposal, all those fans with "smart TVs" (smart generally refers to those that can be connected to the web via Wi-Fi) and those who can make them smart affordably by adding a Chromecast stick etc. to an HDMI port would be able to watch the over-the-top event without needing to subscribe to a cable TV-like pay TV service.
But streaming a live event to a huge audience presents may technology challenges as was evident to many of those that watched the NBC free online live stream of the Super Bowl this past Sunday.
Reports from some claimed the stream was 40 seconds to a minute or more behind the TV telecast, the quality of the picture fluctuated and commercial breaks meant replays of some ad and were dead air in yet others.
All these issues can be fixed, though performance over the Internet can be unpredictable with some content distributors buying "fast lanes" to ensure the viewing experience. So much for net neutrality. It's common for network software technology to dynamically downshift to a lower speed that's the most a viewer's connection can handle based on peak traffic.
The NFL has been working with high-speed network operators such as Level 3 communications for decades to deliver the live feed to TV broadcasters without memorable issue. Thought the Internet is a different beast (public network), the league has also been working with CDNs and others tech partners who together are equipped to address the challenges presented by a live game feed over the web to the masses (in the U.S. and beyond according to Goodell.)
Interest in live streamed games minus cable TV subscriptions has been soaring before the commissioner's recent comments. It will continue to do so before, during and hopefully after the league live streams its first game here in the U.S. There's more to come on this topic. So stay tuned and…Stream on!
Bob Wallace is a technology journalist with over 30 years of experience explaining how new services, apps, consumer electronic devices and video sources are reshaping the world of communications as we know it. Wallace has specific expertise in explaining how and why advances in technology, media and entertainment redefine the way football fans interact with the league, teams, players and each other. He's the Founder of Fast Forward Thinking LLC.