For Matt Sheehan and his sons Cavan and Grady, the Patriots preseason game against the Panthers was already special. Matt, who is originally from Saugus but who now lives in North Carolina, and his two sons spent the entirety of warm-ups on the field, watching their team stretch, practice and run routes.
Cavan and Grady were in awe looking on when, seemingly out of nowhere, a football fell from the sky, hitting Cavan square in the head.
"He was fine," Matt said. But the question still remained -- "Where did the ball come from?"
Having been focused on the near-side of the field, the guys failed to see Stephen Gostkowski warming up his leg from the far hash mark. His kick went through the uprights, hit the back of the net and it tumbled down, where it bounced off of Cavan's head.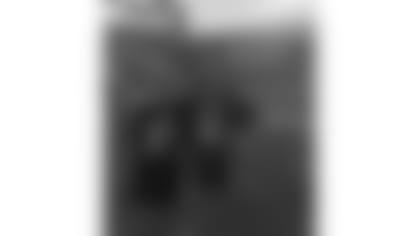 Before they even realized what happened, Stephen was walking across the field towards them.
"We know he's walking right towards us and all the people around us are getting really quiet. He, with the ball in his hand, looks at Cavan, bends down and says, 'Hey buddy, are you okay?' Cavan, slightly in awe, but finding composure, said 'I'm fine.' He says 'Hopefully that didn't hurt. I'm really sorry about that. This one's for you,'" Matt said. "He tossed the ball to Cavan. The whole area was quiet at this point. it was all really cool and amazing. Stephen didn't make a big deal of it. he saw the ball hit and he walked over."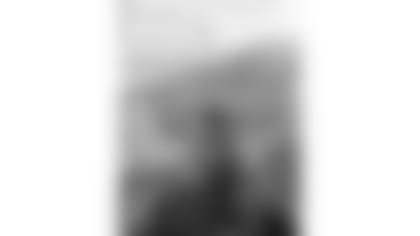 Though it seemed like a small gesture for Stephen, according to Matt, it was the world to his son.
For the rest of the game, Cavan wouldn't let go of the football. He even slept with it in his bed a few nights, Matt said.
"He grabbed that thing so hard that I swear if [Tom] Brady handed it off to him in the fourth quarter for a touchdown, no one was getting that ball away from my son," Matt said. "He was holding onto that thing. He held onto that ball the entire game like his entire life depended on it because he knows that just doesn't happen."
But more than a souvenir or a special moment for his young sons, Matt said what Stephen did was show humility.
"I had just a great dad moment about it because I recognize he's in a game, and frankly, if he didn't come over to talk about it, it wouldn't have mattered. If Cavan didn't have a ball, we wouldn't have thought a second about it. But the fact that he took his time to take care of Cavan, I've got to tell you, as a dad that matters so much to me," he said. "Stephen looked back at us for a minute and I gave him a thumbs-up as a sort of dad-to-dad thing and he gives me a thumbs-up too. He was a man and a dad almost first and a football player second. And that said so much to me about him, the Patriots organization that I'm a dear fan of."
From one father to another, a small moment can make all the difference to a kid, and it is certainly a moment the Sheehan family won't soon forget.