Let's just declare December the Month of Gronk.
To the delight of many Massachusetts drivers, a bald, shirtless Rob Gronkowski has appeared along I-93, I-495 and a number of other major roadways over the last few days. This time, though, Gronk stripped off for a good cause, lending his support to local charity One Mission and their Buzz Off initiative, which asks people to shave their heads to raise money for children battling cancer.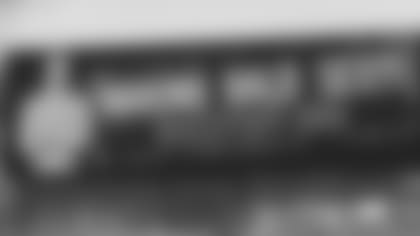 The billboards announce that Gronk is "making bald sexy" and invite people to "get Gronk'd," at the annual Buzz Off at Gillette Stadium. Gronk has supported the campaign for three years running and was happy to pose for the photo after getting his head shaved at last year's event.
"When One Mission asked me to go shirtless in their campaign to get people to sign up for the Buzz Off for Kids with Cancer, I had my shirt off before they finished the question," he said. "I would do anything to help these kids."
One Mission's President Ashley Haseotes added, "We do whatever it takes to help kids and their families get through cancer. And lucky for everyone, that includes getting Rob to take his shirt off and buzz his head to show that going bald for kids with cancer takes strength, courage and an unbreakable, positive attitude."
Interested in supporting One Mission and joining Gronk at the Buzz Off on June 7, 2015? Check out www.buzzforkids.org for more information.