It will be nine years in January since Henry Andrade passed away at the age of 18 from cancer, and while it is difficult for his mother, Carolina DaLomba, to tell Henry's story, she knows she must. She wants to keep Henry's memory and spirit alive in any way she can.
This year for his birthday, Carolina made t-shirts so people who knew and loved Henry could keep him with them. Like the orange "Team Henry" bracelets she and Henry made years before, it was a visible marker of support and love for her son.
She's taken up two of his passions in the time since his passing – social media and football. She once had no interest in either, and she now loves both thanks to Henry. After the Patriots defeated the Browns on Nov. 14, Carolina found herself scrolling through Instagram. When she got a tag notification from Devin McCourty, Carolina stopped in her tracks.
Right there in her feed, Devin was wearing a t-shirt in honor of Henry.
"Just having fun with the boys repping my guy Henry today…we all need angels," McCourty wrote.
If you fall down the proverbial social media rabbit hole, scrolling farther and farther back on both Devin's Instagram and his wife, Michelle's, you will see a bright orange bracelet on Devin's wrist. It was there when the couple got engaged, at a Tackle Sickle Cell 5K, and when he dressed up for Halloween.
It's not just any rubber bracelet; it's a Team Henry bracelet. In moments big and small in his life, McCourty was carrying Henry with him.
"It was just so heartwarming … I couldn't believe it. I just didn't know how to thank him for doing things like that," Carolina said. "The bracelet is always there. I don't even know if he takes it off his wrist. He's always with him."
Henry was a happy kid who was always on the move. He always wanted to be doing something, and when he found soccer, he found his game. His bedroom was painted with the classic Barcelona red and blue stripes, complete with a Thierry Henry cutout secured to the wall.
Between seasons in January 2009, Henry complained that his leg was hurting. His knee was swollen, hot and hard, and Carolina brought him into the doctor's office as soon as possible. The results were some of the hardest news one can hear: cancer.
"He started treatment right away, but within a week, the doctor put him in a wheelchair," Carolina said. "The tumor [grew so much] we couldn't even pull his jeans above his knee. It was so aggressive."
No matter what Henry faced, though, he remained Henry. He always wore a smile, and through his own fight, he thought of others. Even after chemotherapy, then surgery to remove his femur and being told he would never walk without a cane, he was determined. Henry created those orange "Team Henry" bracelets, as well as t-shirts, to raise money for other kids battling cancer through the Tomorrow Fund.
By the summer of 2010, Henry was in remission, and he and his mother went to South Africa for the FIFA World Cup through the Make-A-Wish Foundation. Henry walked all around Cape Town without a cane. In a photo that Carolina cherishes, he's smiling atop Table Mountain with Cape Town Stadium behind him.
Henry, on top of the world.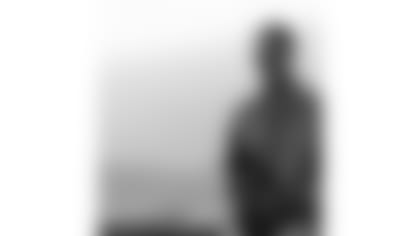 Even though he could walk, Henry still wasn't cleared to play soccer. Ever the athlete, he picked up a sport he'd never competed in before: swimming.
But in 2011, the cancer came back. It was in his clavicle and in his shoulders. He started treatment again, but in 2012, just a few days before his swim team's championship, doctors found the cancer had spread to Henry's lungs. He begged Carolina not to tell his swim coach so he could compete.
"He went and swam when he knew he had cancer in his lungs," Carolina said. "The team won the championship that weekend."
As Henry grew sicker, he was eventually hospitalized. Even as her son went through treatment, Carolina made sure to make his room as welcoming as possible.
"We took an entire room that we made into a party room. I wanted to make sure he didn't have any pain and that he was in an environment where people could visit him and he was comfortable," Carolina said. "Kids would come in every night, and they would take turns and sleep over so they could have fun and forget about what's going on."
This is how Henry first came to meet Devin McCourty. Through mutual friends, word got to Devin about Henry, so he paid a visit. The two hit it off instantly, and before he left, Devin gave Henry his phone number.
"It was like night and day. It was an immediate connection. He sat there with Henry talking for hours," she said.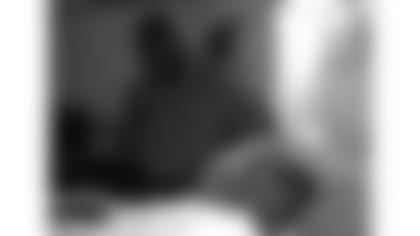 As a Patriots fan, the visit meant a great deal to Henry, but in hindsight, it carries even more weight. Just days after Devin visited in January 2013, Henry passed away in the hospital with his mother and brother at his side.
While Carolina knew what the visit meant to her son, it wasn't until Devin showed up at the wake that she realized just how much it meant to the Patriots captain, as well.
"When I saw him, I just couldn't believe my eyes. It was in the middle of playoffs," Carolina said. "He came to stand in the line that was over two hours long to hug me."
When Henry was in the hospital, other athletes came to visit, brightening the days of patients, but Devin was different. He stuck around. In the years since Henry passed, Devin has only grown closer to Carolina and her two other children. They've had family dinners and been invited to Patriots games.
With losses of his own, Carolina knows Devin understands her grief. He lost his dad as a young child, his aunt just a few years ago, and he and his wife lost their daughter Mia in 2020.
"He's just so loving and kind. It just lifts me up every day. I have a lot of family and friends, but it's just very difficult," she said. "When you know that other people care and are feeling some of what you are feeling, it just helps."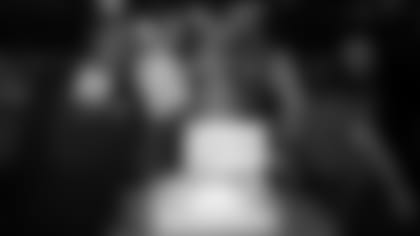 Grief, however, comes in waves. Carolina can't help but imagine what Henry would be like as a 27-year-old, the age he would have been today. She will never know for sure what her loving and warm son would be doing, what his interests would be, what career he would choose.
Carolina will never know the answers to those questions definitively, but she knows Henry is still with her and with those that loved him. That's why she continues to talk about him and why it means so much that someone like Devin would keep him alive by carrying him with him on his bracelets and t-shirt.
She might not know for certain what Henry would be like in adulthood, but Carolina has a feeling he'd be a lot like Devin McCourty.
"I'm not a person that goes to the cemetery in grief because I truly believe that Henry's body is resting, but he did not die," Carolina said. "I think his energy, his love for everything that he had, lives on this earth on someone. If he was ever to be a pro athlete, he lives in Devin. I see that every game."