Long before he helped the Boston Red Sox win the 2018 World Series, Nathan Eovaldi had already established himself as a promising Major League pitching prospect in possession of a wicked fastball. Only a few years removed from Alvin High School, he paid his alma mater a return visit, and, while working out with varsity baseball players, took the mound in need of someone to catch him.
Even the most experienced upperclassmen refused to crouch behind the plate and stare down Eovaldi's nearly 100-mile-per-hour heaters. Eventually, the squad's youngest, smallest catcher stepped forward. "'Shoot, I'll do it,'" he volunteered. "I thought it was the coolest thing in the world at the time."
On subsequent trips, Eovaldi would call upon him again.
If this same youngster could catch bullpens for a Major Leaguer, well, then, collecting footballs from a college long snapper should be… a snap.
When Division II's Bemidji State football team lost both its starting and backup holders to injury in 2015, Eovaldi's part-time catcher – by then a scrawny freshman cornerback – declared without hesitation, 'I can do it,' despite having never done so before. He'd keep both jobs for the remainder of his Bemidji career.
"That's just him," Bemidji State Beavers head coach Brent Bolte observes. "Whenever he needed to step up, he went out and did what was necessary."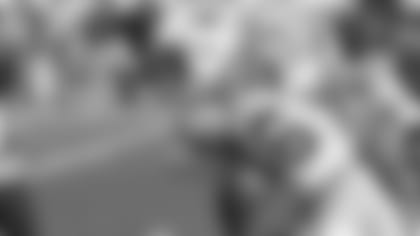 If that meant learning to catch passes, rather than defend them, in order to give himself any chance as an undrafted rookie with the reigning Super Bowl Champion Patriots last season, so be it. Perpetually undersized and overlooked, when New England offered the opportunity to defy those considerable odds, Gunner Olszewski responded with characteristic devil-may-care confidence.
"My dad," the now 23-year-old recalls, "told me something that always stuck with me. 'You're only an underdog to the guys that ain't seen you play yet.'
"The media saw me as a tryout guy, 90th man on the roster, but the second I stepped on the field, I was just another player brought in to make this team… a football player, just like the rest out there, trying to learn and do my part to prove I belong on this team and can help them win games."
For half of 2019, he did just that, before injuries took him out. Fully recovered, Olszewski (pronounced ol-SHEF-skee) is now out to show he still deserves his NFL roster spot – somewhere almost no one, himself included, ever imagined he'd be.
"I just knew he was the best defensive back I've ever coached," adds Bolte, "and was hoping he'd get a chance."
Chad Strban, Alvin's assistant head coach and college recruiting coordinator, remembers Gunner as a hard-working kid who could have played anywhere, despite being neither the biggest nor fastest player on the field at any given time.
"And that's why he got overlooked…"
Those who live there bear witness that the stories are mostly true. Large or small, Friday nights late summer through fall, Texas towns all but shut down so residents can worship. The faithful assemble at modern, cathedral-like stadiums, wherein they venerate high schoolers in helmets and shoulder pads.
Houston, in Southeast Texas. One of the United States' most populous cities is not its state's capital – Austin owns that distinction – yet, in this greater metropolitan area, you'd be hard-pressed to find a greater concentration of prep football powerhouses anywhere.
From here, hop in a car and head south, toward the Gulf Coast. After 45 minutes, you'll come upon Alvin, a community of barely 25,000, halfway between Houston and Galveston. Alvin High's mascot, the Yellowjacket, seems apropos for a town whose relatively tiny population nevertheless belies its big-time toughness.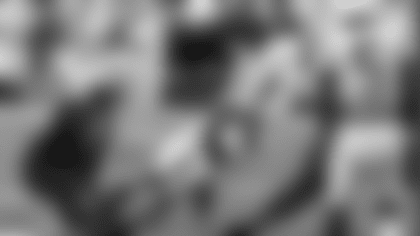 Alvin doesn't normally win, but the Yellowjackets still compete with the big boys of 6A, the highest level of high school football in the Lone Star State. With just eight all-time playoff appearances, Alvin has never really come close to a state championship, nor been immortalized in books, movies, and television programs, unlike the cross-state Odessa Permian Panthers of "Friday Night Lights" fame. But everyone in Texas knows Alvin.
In the mid-1800s, a railroad worker named Alvin Morgan first settled here. Others followed, and by the end of the 19th century, it became a fully incorporated town bearing his name. Today, Alvin is perhaps better known for its more famous son – baseball legend Nolan Ryan.
Ryan's hometown later became Eric Wayne Olszewski's after his own minor league career ended in 2000. A 6-foot-3 Atlanta Braves farm system pitcher originally from tiny Tomball, northwest of downtown Houston, Olszewski chose Alvin to live with his wife, Collette, and their three boys – E.J., the eldest; Bo, the youngest; and Gunner, the middle child.
Miles away in Foxborough, Bill Belichick had recently assumed control, and although Olszewski's travels had never taken him anywhere near New England, he became a devotee from afar of both the coach and his Patriots.
"I think my dad tried to raise us," Gunner chuckles, "kind of similar to the way Coach Bill runs the football team sometimes. He'd look into everything Coach Bill does. He just likes the way the organization is run."
Gunner loved the game, too, but not any one particular team or another. As a youth football middle linebacker and fullback, he took a shine to Brian Urlacher, Mike Alstott, and Ray Lewis. But by junior high, still the smallest kid in school, he preferred watching "the underdog, the scrappers, the tough guys," such as Julian Edelman, Wes Welker, Troy Brown. At Alvin High, Gunner starred in football and baseball, naturally, which offered opportunities to interact with world-class talent.
"We'd have a luncheon with the Houston Astros every year before baseball season started," he recalls. "Mr. Ryan would be there and we'd all get to shake his hand and say hi to him. Alvin's a baseball town, but we're a bit of a football family, even with my dad playing professional baseball."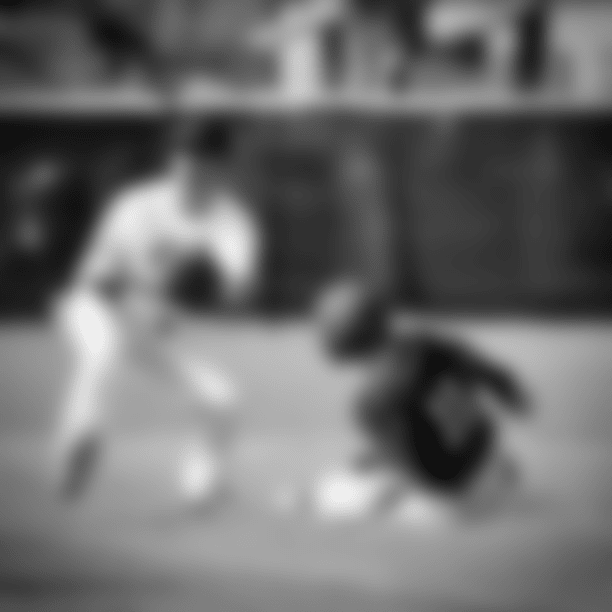 Like many young athletes, the Brothers Olszewski played backyard football with neighborhood friends, but Gunner claims they never allowed themselves to dream too far beyond that. Division I college football, maybe. Preferably in Texas.
Yet, if a professional sports career were indeed in the stars, Gunner believed that, like his father's, his would take the shape of a diamond, not a gridiron. He also came to realize that, with a smallish frame and memorable name, "I've got to be the toughest, wherever I go."
That mindset would ultimately lead him far from Texas, first to Minnesota, then Massachusetts, where last year, a much harder truth hit him.
"I wasn't strong enough in my legs, wasn't flexible enough," he confesses. "I needed a professional athlete's body. [The Patriots] didn't bring me in to put me on IR... I knew I didn't get the job done this past year. That's what I'm working on now."
The Yellowjackets' best record during Gunner's Alvin years was 5-5, his senior season. He'd leave the school as one of its most accomplished football players, establishing records for tackles in a season (150), tackles in a career (270), and career interceptions (7). He reached those marks against quality opponents, "good, tough football," as he remembers it.
"Every Friday night, you're playing guys who are going to the University of Texas, Texas A&M, University of Houston. That's what I loved the most. The competition. The starting quarterback for Florida is a kid I played every year. The starting quarterback for Miami is a kid I played every year. There's guys everywhere from my little community playing ball in big places. I don't think anybody would've guessed that I outplayed them all and got here [to the NFL] before anyone."
But first, he'd have to trade glitzy, glamorous Fridays for relatively obscure Saturdays.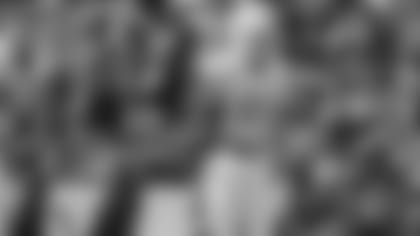 Big colleges, you see – even those in Texas – almost never recruit Alvin players. But on those rare occasions, Strban, the recruiting coordinator for Alvin, would try to convince them to consider Gunner.
"Obviously as a Texas coach, I wanted to keep him close to Texas. I remember telling a lot of coaches, 'Don't look at [his height and weight] numbers. This kid is special.'"
Most weren't overly impressed. Especially when they heard that the young man wanted to play baseball as well as football. For Gunner, that was non-negotiable, which rendered his recruiting process virtually nonexistent.
"No one actively recruited me," he continues. "It was mainly my dad sending out my film to every school in the country."
Some responded, including a D-I Texas school, just up the road. Houston Baptist, of the Southland Conference. When the football coach called, it left Gunner with only fleeting excitement. There'd be no athletic scholarship, just a chance as a walk-on.
"I didn't take very kindly to that," Gunner admits. "I had some choice words for the guy and told him I'd be better than anyone he was recruiting. I kind of ruined that one myself."
Other schools wanted Gunner, but only for baseball, to which he'd say, "Okay, I guess we're done here." Those further north and down in Division II were more agreeable to the dual-sport idea. But only after Gunner went looking for them.
Small-town as Alvin is, Bemidji might have it beat. Technically a city way up in northern Minnesota, it's equidistant from Winnipeg and Minneapolis – about a four-hour drive in either direction. A little more than 15,000 residents call Bemidji home, as does a regional airport, one of Minnesota's 10,000 lakes, and a state college that granted Gunner Olszewski's wish to play both football and baseball, even though the coaches weren't all that familiar with him.
"Gunner actually sent us an email – wasn't through a recruiting service, just him," Brent Bolte, Bemidji's head football coach, explains. "As normal, we started going through his film, evaluating, and the kid was phenomenal. Alvin, Texas isn't necessarily our hotbed for recruiting, but his film just stood out, the way he played – flying around, sacrificing his body, playing with an edge. Then we dug deeper, reached out to him."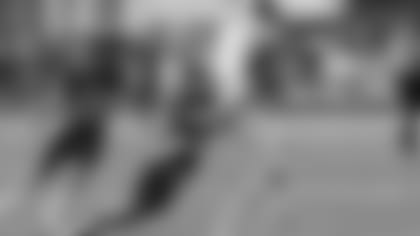 January 2015, Gunner's official visit to Bemidji State University, 1,425 miles almost perfectly due north of Alvin High. Not knowing a soul there, Gunner met a player named Brady Schmidt, who first served as his host for the trip and exposed Gunner to very un-Texas-like activities such as ice fishing and snowboarding. The two became fast friends.
"I just bombed straight down the hill, fell on my ass – it was so cool. I was hooked,' Gunner laughs about his snowboarding debut. "Then we were driving around in Brady's truck, and he said, 'All right, we're just going to cut across the lake to go to someone's house.' I start freaking out, because I had no idea you could drive on ice!"
Whenever a younger Gunner dreamt sports dreams, Division II programs in frozen hinterlands never once came to mind. Yet, Bemidji's culture shock felt strangely comforting to an 18-year-old who'd never seen snow before and previously considered 40 degrees Fahrenheit frigid. Embracing Minnesota's differences, opportunities, and freedoms, the Yellowjacket became a Beaver, though not without a tincture of ambivalence.
"I didn't blame any schools for not recruiting me. I was 5-10, 150 pounds," Gunner concedes. "I just wanted to prove that maybe they missed a guy."
Barely anyone in Alvin noticed when Gunner left. But folks in Bemidji surely took notice once he arrived. And because he quickly set about making a new home for himself, homesickness had little time to set in.
Summer 2015, a true freshman Gunner had his first workouts with the Beavers, who felt the former high school safety would make a better college cornerback. They were right. By the beginning of the regular season, Bolte, having lost two of his top corners to injury, gave Gunner the start. He'd finish with numerous accolades, including Northern Sun Intercollegiate Conference (NSIC) Newcomer of the Year, after posting 85 tackles, five pass breakups, a forced fumble, and seven INTs.
And yet, Bolte remembers, "Probably what jumped out the most was the return game stuff, his punt returns, kick returns." As a sophomore in November 2016, Gunner earned NSIC's Special Teams Player of the Week honors after breaking his school's single-game records for punt returns (seven) and punt return yards (194). He also started every game on defense that year.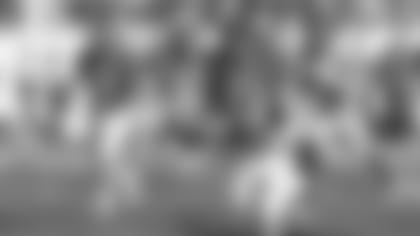 Pro scouts in Bemidji are as common as college scouts in Alvin, but those who came to observe other players would remark that Gunner needed to beef up his slight frame. As Bolte acknowledges, "It's hard sometimes to say, 'That kid, at 5-10, 170 pounds, is going to be an NFL player.'"
No matter. Comfortable in his own, albeit undersized skin, Gunner wasn't really giving the NFL much serious thought at the time anyway. Meanwhile, Major League scouts kept peripheral tabs on his progress with the Bemidji State baseball team. One semester, one athletic season morphed into another. Before he knew it, Gunner was halfway through college.
"My only goal," he maintains, "was to be a damn good football player and damn good baseball player. I truly loved both sports. I wasn't ready to give up either one. If I had to choose one or the other, I don't know which one I would have picked."
A hypothetical, now irrelevant. For the decision would be out of his hands… and in his hands at the same time.
February 4, 2018, U.S. Bank Stadium in Minneapolis hosted Super Bowl LII. Way down in Alvin, Texas, Eric Olszewski hosted a barbecue for family and friends to watch the big game. As had become his frequent tradition whenever his favorite football team made it to the Super Bowl, he also made Boston cream pie.
Throughout the Bill Belichick era in New England, Olszewski had invested so emotionally in the Patriots that he wept joyfully when they defeated the Seattle Seahawks in Super Bowl XLIX three years earlier and a decade since the Patriots' previous Super Bowl title. This February night in 2018, any tears Olszewski might've shed would be bitter. Reigning NFL champs at the time, the Patriots dropped a seesaw thriller to the Philadelphia Eagles.
Less than a month later, on March 1, Olszewski had a rooting interest in another game at U.S. Bank Stadium. The same field that's normally home to the Minnesota Vikings had since been reconfigured for a college baseball season-opening doubleheader between the University of Minnesota Duluth and Bemidji State University. Representatives for at least two MLB teams showed up to watch Bemidji's junior catcher, Olszewski's son, Gunner.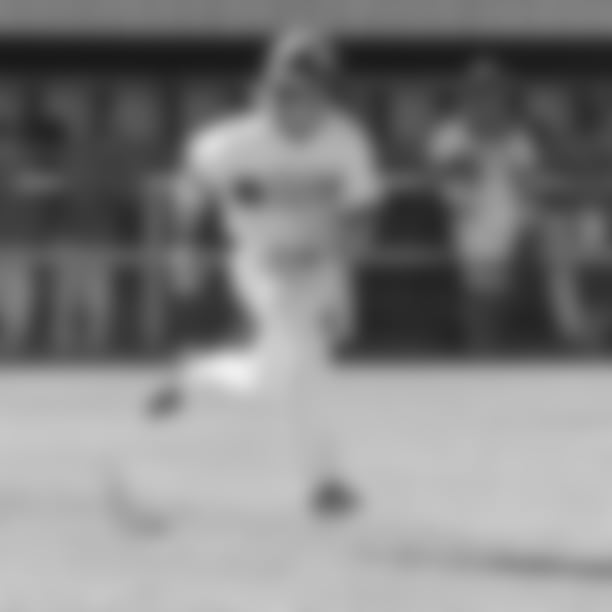 Top of the sixth inning of Game 2, Gunner lined the first pitch he saw past the shortstop for his first hit of the night. Wanting to help spark his team, which trailed 4-1, and impress the scouts on hand, he stole second base, arriving with a hard, headfirst slide. Safe at the bag, Gunner had his team in scoring position, but something in his left hand just didn't feel right.
"It looked kind of funky," he recalls. "I thought I'd broken a finger or something."
Nonetheless, on the very next pitch, Gunner stole third, again with a head-first slide that caused him agony. He'd remain the game for several more pitches, eventually scoring on a teammate's sacrifice fly. But by the time he reached the dugout, the left hand had swollen so much he couldn't fit it into his mitt. He was finished, both for the night and, he'd only learn much later, with baseball for good. X-rays revealed two broken bones – the third and fourth metacarpals – that required surgery: seven screws and a plate.
"I was gung-ho about getting drafted in baseball. It was probably going to be super late, like the 35th round or something," Gunner admits, "but if I got drafted, I'd go play rookie ball in Florida and pursue baseball."
Gunner's hand ultimately healed in time for his senior football season that same calendar year. He finished as the Northern Sun Intercollegiate Conference's 2018 Defensive Player of the Year. Bemidji teammates also voted him their Most Valuable Player on both defense and special teams. NFL scouts, who'd taken a keener interest, made clear they'd be willing to give him a shot if he gave up baseball.
"It was the only way the decision could have been made," Gunner maintains. "I gave up baseball my senior year to start training for my Pro Day."
As suddenly as the door to his baseball future slammed shut, a window of opportunity in professional football had flung wide open.
Not every football school has a Pro Day – the on-campus, field-and-weight-room exhibition that draft-eligible players put on each spring. These events are traditionally conducted at high-profile colleges, meaning players from nearby smaller programs must be invited to bigger campuses to perform for NFL scouts. In New England, for example, such players typically audition at Boston College or UConn Pro Days.
After much arm-twisting, Bolte finally convinced organizers to allow Gunner and another BSU defensive back to attend the University of Minnesota's 2019 Pro Day. Bolte expounds, "I just kept telling the scouts, 'If [Gunner] gets in a Combine or a workout… he's going to make it because of his work ethic and drive, the way he plays the game. He's fearless, can do a lot of things, and play a lot of positions.'
"I knew he'd test well [in strength and agility drills]. His quickness is great... My first though was, maybe he can make it as a special teams guy, a returner. Some [scouts] had talked about receiver at certain points, but I thought with his versatility, he'd be able to make his mark on special teams first."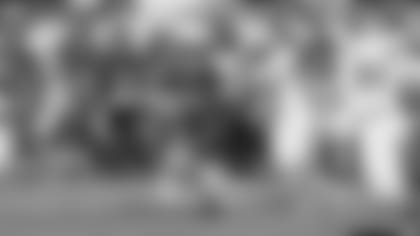 April came and went. On May 23, almost a full month after hundreds of other rookies had either been drafted or signed as undrafted free agents, the Patriots brought Gunner to Foxborough, thrusting him into a crowded, if unsettled wide receiver mix, but also, as Bolte predicted, in the more immediate conversation with New England's return specialists.
Throughout spring and summer practices, Gunner saw limited action as the lowest man on the depth chart. Yet, with each snap, he never looked out of place among mostly bigger, faster, more experienced teammates. During joint training camp practices and preseason games at Detroit and Tennessee, Gunner continued to make a positive impression. He held serve in the third preseason game, as well, a home win over Carolina, but fourth preseason games can be consequential for most rookies.
Against the New York Giants at Gillette in late August, Gunner caught his two first-half throws from rookie QB Jarrett Stidham, returned one punt for seven yards, and took three reps as the Patriots' kickoff returner, averaging nearly 26 yards per return, with a long of 35 yards.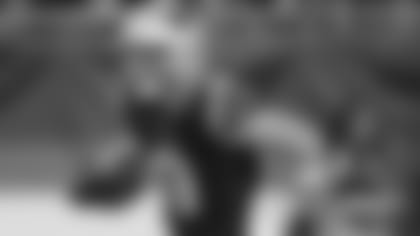 Clinging a 29-25 lead, the Patriots briefly put Gunner back at corner. On the game's final play, he surrendered a touchdown that gave New York a wild comeback win – a cruel ending to what had been an otherwise auspicious summer. Post-game, reporters flocked to Gunner's locker for reaction to his overall performance both in the game and since his arrival in May.
"Best time of my life. I'm glad I got to be a part of it…" he remarked about his time with the Patriots, which he seemed to assume was over. Then grinning, he added, "We'll see. That's not up to me. Obviously, we'll play the waiting game now."
If incoming rookies are anxious to hear from teams throughout April's NFL Draft, the polar opposite is true when those same clubs must trim rosters from 90 to 53 on Labor Day Weekend. No news is truly good news.
Saturday morning, August 31, the Patriots rang Gunner's phone. Afterward, he sought solace at punter Jake Bailey's apartment. While the two lounged around watching college football on TV, New England's front office kept fine-tuning its roster, which included a late-day trade of second-year cornerback Keion Crossen to the Houston Texans. Now with a roster spot to fill, the Patriots phoned Gunner a second time, only with better news.
He remembers the five hours in between calls feeling more like 24, but also that he cared less about how he became a Patriot than the fact he'd become one at all. Bailey described his fellow rookie's reaction as "quiet excitement." Meanwhile, the response back in Bemidji was, per Bolte, "pretty crazy."
"[Gunner]'s just a great teammate, No. 1, and he's got this infectious personality," adds the Beavers' head coach. "He holds everyone to a high standard. He talks the talk and he walks the walk. He's going to give 100 percent every single snap. That's his legacy around here."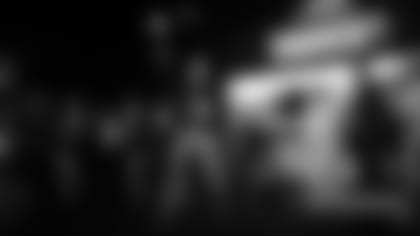 If anyone could have been prouder of Gunner's accomplishment, it was his father, Eric – the ardent Patriots fan back home in Alvin, Texas, for whom game days would become a whole lot more meaningful and personal. When Gunner called to tell him, "Man, he was on Cloud Nine... he might have started to tear up, so, he just hung up. He's a tough guy. Called me back 30 minutes later and he was all good.
"He said, 'All right, now it's time to get to work. Now you're back to Square One. You ain't done nothing. It's time to show them what's up.' He's the reason I have the work ethic I do."
Sunday, September 1, Gunner showed up at Gillette Stadium. His space, previously shared with another rookie at the far corner of the team's massive locker room, had moved to a more prominent area with other members of the 53 and was now all his own. Heeding his father's advice, a matter-of-fact Gunner met reporters eager to hear from the unlikeliest of rookies.
"Yeah, it's sunk in. It has to sink in," he told them. "I've got to go practice. So, I don't really have time to sit here and think about it like, 'Wow, I'm an NFL player,' you know? I have a job. Now… I'm hoping to keep that job."
COULDN'T HAVE BEEN MORE WRONG
Gunner's standard response, born of natural abilities and unwavering belief in himself, helped him rise to meet most athletic challenges. So, when asked if he'd be open to playing NFL wide receiver, the one-time defensive back accepted with signature insouciance.
"Defensive back is the hardest position on the field, because you're working backwards covering a guy running full-speed. I honestly thought," Gunner discloses with a chuckle, "playing receiver was going to be easy. I couldn't have been more wrong about that."
Following the Pro Day last spring, Gunner ran pass patterns almost every day at a nearby field. There, he realized how difficult the change would be.
"It's extremely tough to do, and do right, with all the details. I've always had good hands, and maybe that's what they saw. I run well with the ball and thought I could do it. I returned punts in college, so, I was comfortable with the ball in my hands."
Rather than baptize him by fire as a receiver, New England's coaching staff eased Gunner's conversion into the NFL by making him the team's primary punt returner – putting him on the field where he could have an immediate impact in manageable portions.
Late in the third quarter of a Week 3 blowout win over the Jets, Gunner drifted inside New England's 10-yard line to track a New York punt, one of eight that afternoon. The ball squirted through his hands and into the end zone, where a Jet recovered for a touchdown. Still, the next time New York punted, in the early fourth quarter, the Patriots placed their trust in the rookie returner. He rewarded them with an 11-yard gain. The previous miscue, his only one of the 2019 season.
Through eight regular season games, Gunner appeared to be settling into a new life and new surroundings. He'd earned the confidence of his Patriots coaches and affection of his teammates. They embraced his Texas twang and other idiosyncrasies, like a penchant for snakeskin cowboy boots and short-sleeved, patterned dress shirts on road trips. Good-natured Gunner also cut his hair in the style of Ricky "Wild Thing" Vaughn, actor Charlie Sheen's character from the film "Major League."
Vaughn's nickname could also apply to Gunner sometimes returning punts. While taking great care of the football (the Jets example notwithstanding), he at times endured violent, awkward collisions with opponents in an effort to maximize yardage. This exacted an incremental toll: hamstring and ankle injuries. The Patriots deactivated Gunner for two consecutive November games prior to placing him on Injured Reserve.
During four formative years at Bemidji State, Gunner delighted in being on his own with a purpose.
"When I have something to chase," he divulges, "that's when I'm truly happy. Doesn't matter where I'm at, as long as I'm doing what I love. I can do it anywhere. I could be up in Alaska playing and I'd be happy. I love Texas, but I love football a lot more. If I have that, I'm good anywhere."
Just before the COVID-19 pandemic shut down nearly the entire world, Gunner took a February trip back home to Alvin. One day, he visited his old high school and, like Nathan Eovaldi years earlier, addressed its baseball team. Looking into wide-eyed faces very much like his once was, Gunner encouraged them, "Be the toughest kid out there and work harder than everybody else."
"We still talk about Gunner today when we're talking about kids we had," says Chad Strban, one of Gunner's assistant coaches at Alvin. "I knew he'd be successful when he went to Bemidji, but it didn't even cross my mind that he'd make it to the level he's at right now – not because of work ethic, just… he's a small guy, or was. He's not that small anymore."
Walking around Alvin nowadays, Gunner's amazed by how many townsfolk recognize him as "the guy who plays for the Patriots." When they lament his rookie season ending on IR, Gunner seizes the chance to clarify that it ended January 4 in a playoff loss to the Tennessee Titans. He insists he was still part of that team.
"I had a job to do, even after I got put on IR. I had a new goal: Getting healthy, rehabbing, getting my body to the point where that'll never happen again, so I can last a full l6-game season. My body wasn't there [in 2019]. I failed the team in that aspect."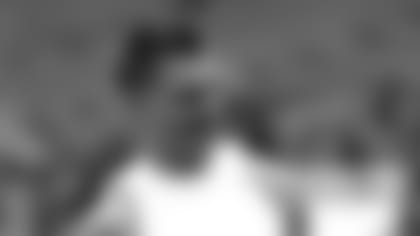 By his own admission, he doesn't go out much or live an NFL player's "superstar life." Perhaps he understands that it comes with few guarantees. He continues, "I'm still nowhere near where I want to be as a receiver, but I think I've taken steps in the right direction. I'm 100-percent healthy now. I've been learning how to play receiver and getting stronger, more flexible. I can't wait to get back out there and have purpose again.
"My whole career – from high school through college – was about proving people wrong. But now, I have a team and a bunch of people to prove right, which is a whole different mindset. I have the Patriots organization and Coach Bill and my teammates to prove that I was the right guy to bring in. I don't want them to look bad for bringing in a kid everybody said shouldn't be here."
At Alvin High, Gunner can admire a giant image of Nolan Ryan hanging outside the ballpark, alongside those of Nathan Eovaldi and other Yellowjackets who've gone pro. He can't help but wish Alvin had a football equivalent of them who could have spoken to and inspired him as a high school player – a name everyone in town, including Nolan Ryan, would recognize.
A name… like Gunner Olszewski? The thought amuses him.
"I hope so. Alvin's still his town, but… who knows."
Surely, Gunner will give it his best shot.