GO TO THE GAME 
Last-minute tickets are still available for this much-anticipated match-up at www.colts.com/tickets and 800-745-3000. If your stay in Indy extends beyond the weekend, you can also head to Lucas Oil Stadium (500 S. Capitol Ave.; 317-262-8600; www.lucasoilstadium.com) on Tuesday or Wednesday for a tour. Tickets are available to purchase on the day of the tour.
WATCH
Stadium Tavern (802 S. West St.; 317-916-8888; www.stadiumtavernindy.com) may no longer be a Boston bar (its new owners are Colts fans, so we've heard), but it's the capital of Patriots Nation this weekend. Local fan clubIndy Pats Fans is hosting a gathering there and all are welcome. For details, see the group's Facebook page. There are lots of other pre-game options on Sunday too. Check out the party along Georgia Street(www.georgiastreetindy.com), attend the Alexander Hotel's Tailgate for a Cause(333 S Delaware St.; 317-624-8200; www.thealexander.com) or embrace the haters at Flat 12 Bierwerks(414 Dorman St.; 317-635-2337; www.flat12.me), which is hosting a special tailgate in honor of its new fall beer, the Deflator Doppelbock. Then, during or after the game, you can head toIndianapolis Colts Grille (110 W. Washington St.; 317-631-2007; www.coltsgrille.g3restaurants.com) or Coaches Tavern (28 S. Pennsylvania St.; 317-917-1191; www.coachestavern.com), two well-known sports bars within walking distance of the stadium.
EAT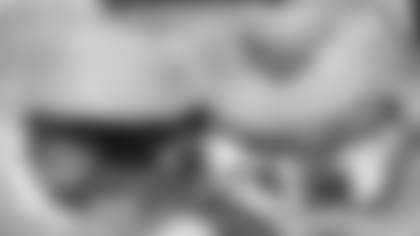 If you're in Indy on Friday, you can grab a bite to eat from the food trucks on Georgia Street (www.georgiastreetindy.com). Or, pay a visit to the City Market(222 E. Market Street; 317-634-9266; www.indycm.com), a historic farmers and food market that's open Monday through Saturday. First-time visitor? A stop at the legendarySt. Elmo Steak House (127 S. Illinois St; 317-635-0636; www.stelmos.com) is essential. For dessert, go to Long's Bakery(2300 W. 16th St.; 317-632-3741) or Sweeties (2101 Broad Ripple Ave.; 317-602-3999; www.sweetiesgt.com), which is owned by former Patriot Rosevelt Colvin and wife Tiffany. You can also venture north of downtown for some of the city's best dining. Try 10-01 (1001 Broad Ripple Ave.; 317.253.1001; www.1001fooddrink.com) for creative comfort food, or go for casual Latin American (tacos, sliders and more) at La Mulita (5215 N. College Ave.; 317-925-0677; www.lamulitaindy.com).
SLEEP
Lucas Oil Stadium is conveniently located in downtown Indianapolis, where there are more than 7,000 hotel rooms. For a luxurious break, stay at the JW Marriott (10 S. West St.; 317-860-5800; www.marriott.com), which is famous among NFL fans for the 33-story image of the Lombardi Trophy it displayed during Super Bowl XLVI. The hotel also boasts its own stylish sports bar, High Velocity, with plenty of food and tons of TVs. In Indy you'll also find chic urban accommodation at Le Meridien (123 S. Illinois St.; 317-737-1600; www.lemeridienindianapolis.com), which is a partner of the Indianapolis Museum of Art and offers free admission to its guests. If you're on a budget but still want to be in the heart of the city, try the Holiday Inn Express (410 S. Missouri St.; 888-465-4329; www.ihg.com) or Hampton Inn(105 S. Meridian St. 317-261-1200; www.hamptoninn.com).
PLAY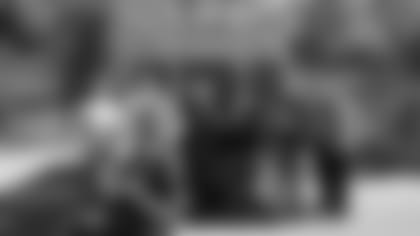 There's a lot to see and do in Indy this time of year. You can explore the city on two wheels using the Indiana Pacers Bikeshare (www.pacersbikeshare.org), which has 250 bicycles and 25 stations around downtown. If you prefer to be guided around, book a tour with Active Indy (317-520-2914; www.activeindytours.com), which offers walking, biking and running options. After checking out the city on the ground, you can get a bird's eye view of it from the famous Soldiers and Sailors Monument (1 Monument Circle; 317-232-7615; www.in.gov/iwm). Interested in exploring the area's craft beer scene? Hop on theIndy Brew Bus (www.indybrewbus.com), which takes visitors on tours of multiple breweries. You can also get a taste of the city's nightlife in Broad Ripple (www.discoverbroadripplevillage.com) or Fountain Square(www.discoverfountainsquare.com), the latter of which has a bit of a hipster vibe. And of course, when in Indy, don't forget to pay a visit to the iconic Indianapolis Motor Speedway (4790 W. 16th St.; 317-492-8500; www.indianapolismotorspeedway.com) and its Hall of Fame museum. 
Do you have advice for Patriots fans attending the upcoming road games in New York and Denver? Get in touch at lifestyle@patriots.com.