The overhaul of the offensive line continued Tuesday with the release of guard Sale Isaia.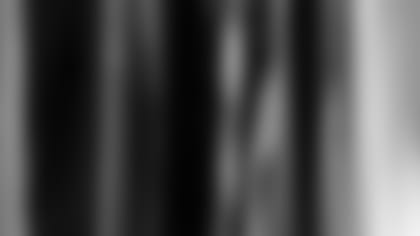 ]()
            Signed last Aug. 30, Isaia played in all 16 games for New England in 2000, despite not spending any time with the team in training camp. He started 14 games at right guard, and, with and Joe Andruzzi, helped stabilize a weak guard situation on the line.  

The 6-5, 320-pound Isaia started the 2000 season in camp with Oakland and played in all four preseason games before being released. Last summer he played in NFL Europe for the Frankfurt Galaxy after not having played since the 1996 season.
Isaia's play in 2000 was a boost considering his limited playing time in an injury-plagued career. Originally signed as an undrafted rookie free agent in 1995 by Cleveland, then coached by Bill Belichick, Isaia spent his first year on injured reserve.
When the team moved to Baltimore in 1996, he saw action on special teams and short yardage situations in nine games. He was back on injured reserve for both the 1997 and 1998 campaigns and was out of football in 1999.
New England has made the offensive line a major priority this offseason. Belichick signed established veterans Mike Compton and Joe Panos and drafted Matt Light and Kenyatta Jones in April. Along with 2000 draft picks Adrian Klemm and Greg Robinson-Randall, there is a lot of young talent on the roster that needs room to grow.
With 15 other linemen on the roster, Isaia was expendable. His release comes just 11 days after longtime Patriot Max Lane was let go. Isaia replaced Lane in the starting lineup at right guard in Week Two last year. Four of the six linemen who started in the first two weeks (Isaia, Lane, Bruce Armstrong and Derrick Fletcher) are no longer with the team. Center Damien Woody remains a likely starter, and left tackle Grant Williams started just one of the final nine games in 2000.
New England now has 85 players on its roster.