Quarterbacks – like most NFL players – are creatures of habit and the last thing they need is an abnormality fouling up their routine.
On the surface, this short week of preparation for Thursday's game against the Jets seems like the kind of uncontrollable nuisance that could derail a young player such as Matt Cassel, who has finally settled into a groove in recent weeks.
Considering the Patriots unperturbed. Two months ago, they might've been worried about intangibles rattling Cassel's cage, but it's clear they're witnessing a newer, much more confident, version of the once-apprehensive quarterback as he prepares to lead his teammates into the stretch run with another important game on the horizon.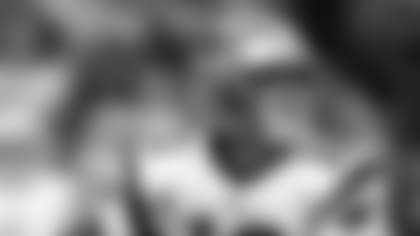 ]()Short week be damned. Cassel's treating this just like any other day at the office.
"This is just part of what we do," Cassel said Wednesday. "You've got to adjust to things on the run and we've got to adjust to this and they do, too. I'm sure both teams are out there trying to get the game plan set in stone and get ready to go for [Thursday] night."
The Patriots have good reason to believe Cassel can handle the hubbub of a short week. He's handled everything else so far, which includes stepping in for the franchise quarterback when Tom Bradyblew out his knee in Week 1. The road to first place certainly hasn't been as pretty as it was a year ago, but the bottom line is the Patriots have a chance Thursday to reach the same spot they did in 2007 – atop the AFC East all by themselves. A win over the Jets would bump their own record to 7-3 and leave New York at 6-4 with six games remaining.
"We're trying to rush, put everything together, get the game plan tightened down and get ready to go [Thursday] night," Cassel said.
"The Jets have done a great job this year. They continue to get stronger. They're a ball-hawking defense and they have nine interceptions and also nine fumble recoveries. They also have 16 different guys with sacks, so obviously they bring a lot of different pressure from multiple groups. They're doing a great job and they've got a great defense. We've got our work cut out for us."
The only concern for the Patriots is the fact this is first time Cassel is second an opponent the second time around, which means the Jets should have a better idea of what he's going to do than perhaps a team that hasn't played New England yet.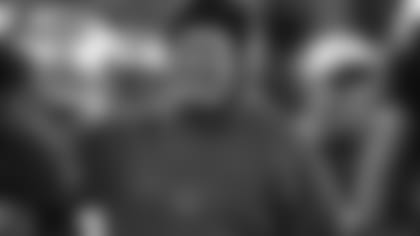 ]()"We know they are a game-plan team and they do things differently from week to week, so what you have seen in the past from them doesn't necessarily indicate what we are going to get from them," head coach Bill Belichicksaid. "And that is still true whether they did it against us or didn't do it against us. We can go back to games where they blitzed 30 times in a row or we can go back to games that there were five blitzes the whole game. I don't think that necessarily means anything with the Jets in our games or watching them in the other games."
Likewise, Cassel looks at the glass being half full in that he, too, has a better idea of what the Jets might try to do defensively after he beat them for 165 yards in a victory at the Meadowlands in Week 2.
"You definitely have a comfort level with the team [because] you're already familiar with their personnel and some of the things they do schematically, but obviously as the season has progressed they've changed a little bit and so have we," Cassel said. "It will be interesting to see how that all plays out [Thursday]."
At least he won't outthink himself, simply because he doesn't have the time. The Patriots enjoyed last Sunday's win over Buffalo for a few hours before setting their sights on the Jets the following afternoon.
"Your week is cut straight in half," Cassel said. "Normally, the days you're off resting your body and everything like that, you're in here studying film, getting going on the personnel, on the game film and everything like that. You just have to be ready to go out there and play physically without as much preparation mentally."
No sweat. This is a different team than the one the Jets saw in Week 2. Cassel has settled into his role and the offense may have finally found its identity. The Patriots won't bombard you with big passing plays like they did in '07, but they can kill you softly with the same dink-and-dunk style that worked to perfect seven years ago.
"I think we're continuing, as an offensive unit, to grow," Cassel said. "I think myself personally, I've continued to grow and continued to mature within the offense. I feel like I'm a different player from what I was then but not an overall reconstruction of who I was – you just continue to grow and become more comfortable."
Just how much he's grown will be determined Thursday night. There might've been doubts earlier in the season, but it's hard to bet against him now. He's finally settling into his comfort zone – even with a short week threatening to throw off his rhythm.
"You always try to get things and take things away from the first time you play [a team]," Cassel said. "That's what you rely on your film study for. That's why you're able to go back and take some small details away from that and try to apply them to the game come Thursday night."
The Patriots dished out some good and bad news with Wednesday's injury report. As expected, linebacker Adalius Thomas(arm) and cornerback Terrence Wheatley(wrist) will not play Thursday and running back LaMont Jordan(calf) is now doubtful after suffering what appeared to be a setback on his road to recovery last week in practice. Cornerback Lewis Sandersis also doubtful with a hamstring injury. The following players are questionable: running back Sammy Morris(knee), defensive end Ty Warren(groin), guard Stephen Neal(knee) and linebacker Eric Alexander(hamstring).