The offensive line is a big question mark that will not be answered until training camp, but second-year tackle Adrian Klemm apparently has made tremendous strides from a year ago.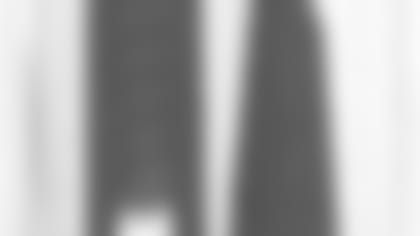 ]()
            Klemm, the team's top pick in the 2000 draft, is working with the first unit at left tackle. A year ago he was drafted with the hopes of replacing long-time left tackle Bruce Armstrong, but a serious knee injury suffered during mini-camp last June caused Klemm to miss all of training camp and most of his rookie season.  

The injured caused Klemm to fall well behind his teammates both physically and mentally, and he struggled when he finally reached the field at the end of the season. Things are different now, according to Head Coach Bill Belichick, who doesn't throw praise out easily.
"Adrian doesn't even look like the same player," Belichick said. "He is significantly ahead of where he was last season. He has had a good offseason. He has matured physically, and he has had a lot of time to learn the system, and he was on the field for games at the end of last year.
"He is way ahead of where he was last year. He looks like he knows what he is doing, compared to last year when he was out there for the rookie camp and the mini-camp, and then he wasn't out there until October."
Klemm admitted feeling overwhelmed when he came back for the final five games last season. He wasn't in top shape after several months of inactivity, and he felt like he was constantly playing from behind.
"I don't know how well I am doing because they don't really say anything," Klemm said. "I feel a lot better from the mental standpoint because I feel like I am catching on faster because I have been with the program for this whole offseason.
"I am going to go out there and bust my tail everyday and make sure that I'm not the reason I can't compete for a certain job. I have to go out there and pay attention everyday so I know what to do when my turn is up."
Belichick is serious about his players being in proper physical shape when training camp begins. Last year he was unhappy with the condition of his team, and some players were let go as a result.
To help get the point across, Belichick put a large anchor in the locker room as a reminder to his players that their inability to stay in shape dragged the team down a year ago. The anchor, located near the entrance to the locker room, symbolizes how the progress of the team can be held back by weight problems, and Belichick does not want a repeat of last year's issues.
"We're not looking for any of our players to get bigger just for the sake of getting bigger, or fatter if you want to look at it that way," Belichick said. "If they can increase their strength and lower their body fat, we are all for that. Just to increase weight or body fat is not what we are looking for."
The idea is simple enough. If guys are not in shape, they will not be allowed on the field.
"We'll see what happens this year in training camp," Belichick said. "Some guys were on the waiver wire pretty soon after that last year, but we'll see what happens this year. I hope that I can do a better job of getting the message to the team on what type of condition they need to be in when they report
"If they are not in shape when they come to training camp, we are not going to put them on the field and they are not going to play. It's as simple as that. They have to show that they are physically able to participate."
New England managed just 29 sacks as a team in 2000. Willie McGinest and Greg Spires each had six to lead the team. Those are hardly jaw-dropping numbers, and Belichick wants to change the team's results this year.
"I can't sit here and say that it is going to be (better), but we are certainly working to make it better," Belichick said. "We are going to have to produce it on the field, and until we do that, I don't have anything to show for it."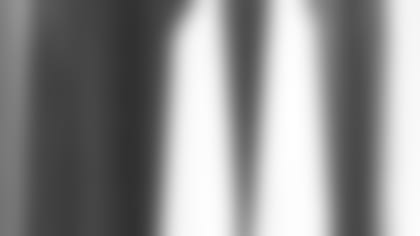 ]()
            Belichick did mention three newcomers who he expects to impact the pass rush production. Linebacker Mike Vrabel, veteran defensive end Anthony Pleasant and top draft pick Richard Seymour were all tabbed as guys who should get into the pocket after quarterbacks this season.  

"The two or three new faces who could have some impact on it are Pleasant, Vrabel and Seymour," Belichick said. "There is no question the best pass rusher on the team is McGinest. His health and his ability to play at the level that he is capable of playing at are big keys in terms of the pass rush."
In talking about Seymour, Belichick maintained that the rookie would continue to work both inside on the line and at defensive end. Seymour worked with the group of defensive ends that included McGinest, Pleasant, Greg Spires, Bobby Hamilton and Reggie Grimes. Belichick said Seymour is working at end for the base defenses, and then moving inside for sub defenses.