Most days at Gillette Stadium, Kyle Van Noy wears a helmet, but on Dec. 1, he proudly rocked a Santa hat.
The hat was fitting for his role, as he and his wife Marissa generously handed out Christmas trees, ornaments, lights, toys and winter coats to 253 families. As part of their Van Noy Valor Foundation, Kyle and Marissa invited the families of fostered and adopted kids to get in the holiday spirit.
With their foundation, it is their mission to provide adopted children and those in foster care with unique opportunities and help them establish self-confidence, and with the holiday giveaway, Kyle said he hopes to spread joy.
"I hope they feel the spread of love and take that into their own homes and pass it on to someone else," Kyle said. "That's what I'm trying to do."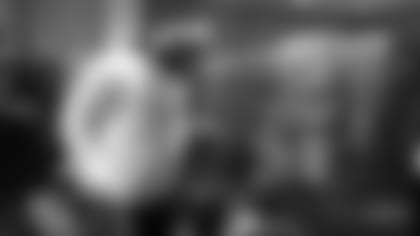 The families were invited on behalf of the Wonderfund of Massachusetts and HopeWell. Both organizations provide services for kids in foster care, and HopeWell CEO Shaheer Mustafa said this event is invaluable to the families they work with.
"Don't even get me started on what that means for their confidence and their identity. It's a privilege to live in a family, and people don't realize that. Kids in foster care can often feel alone," Shaheer said. "To see somebody like Kyle who is where he is, he can be a hero to them, a role model to them. He can show them what's possible, so that's extremely powerful."
In October, Kyle and Marissa hosted a celebrity waiter night fundraiser, and money raised at that event provided everything the families took home on Saturday, from decorations to get in the holiday spirit to brand new winter coats.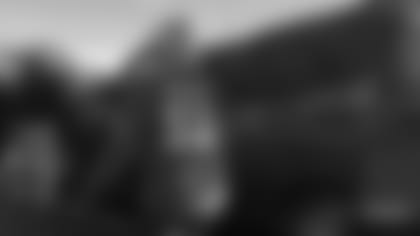 Kyle wasn't the only Patriot helping families pick their new coats and toys. Devin McCourty, Jason McCourty, Phillip Dorsett, Dont'a Hightower and Malcom Brown came out to support their teammate.
Adrienne Kennedy was invited through Wonderfund of Massachusetts and said Kyle is a great role model.
"Hearing that he's gone through some of the stuff these kids have gone through and showing how much he gives back to the community is huge, especially to the young kids," she said. "They really look up to him."