The Patriots will host the Panthers on Thursday night, in the proverbial dress rehearsal that should see most of the starters play significant snap totals. It will be exciting to finally get a look at the preseason version of a fully operational 2019 Pats team. No, there won't be much game-planning or scheming, but most of the names we know best will be in action.
However, the real area of intrigue is on the roster fringe. With less than three weeks to go before the season opener there are still some sizable question marks scattered across the various positions. Time to win a spot on the team is running out and for many, the chance to play among the roster locks will be their last opportunity to show they deserve a spot too.
With one positional battle coming to an end on Monday night as Jake Bailey secured the punter spot over Ryan Allen, let's take a look at where the final remaining roster contests of the summer will be fought.
Wide Receiver - Phillip Dorsett, Maurice Harris & Braxton Berrios
A three-pack of receivers here, all needed big weeks in Nashville and none of them had big weeks. Dorsett and Harris were injured in practice and didn't play in the game, while Berrios played just 13 snaps and saw his only target intercepted. With Jakobi Meyers seemingly a roster lock, and Julian Edelman, Josh Gordon and Demaryius Thomas all starting to enter back into the picture, things are getting even tougher at the bottom of the depth chart.
Harris had a great start to camp, while Berrios started slow only to turn things around with a solid game against the Lions and a couple splash plays against the Titans in joint practices. Then there's Dorsett, who has been solid when called upon and knows the system.
There's an argument for each to make the roster, and with the top-liners like Edelman and N'Keal Harry likely to still be sitting out Thursday, all three should see time with Tom Brady and the top offense. Whoever emerges with the best game could be the roster favorite. Gunner Olszewski might just have a long shot chance as well.
Tackle - Dan Skipper & Cole Croston
Skipper held down the fort at left tackle as Isaiah Wynn has returned from injury and was auditioning at the right tackle spot against the Titans to mixed results. While it might be easy to hand Skipper the third tackle job by default, Croston is making a late push since returning to the team last week after fully recovering from an injury that had him starting on the PUP list and briefly released.
Croston has dressed for just five games in his two years with the Patriots, but that much time in the Dante Scarnecchia School for Offensive Linemen could start to pay dividends. Skipper played 52 snaps against the Titans, while Croston played 34 at left guard, indicating Skipper might still be holding a slight lead in this position battle to be the swing backup tackle. It's possible both make the roster, or an entirely new face enters the picture over Labor Day weekend.
Cornerback - Keion Crossen & Duke Dawson
With rookie JoeJuan Williams continuing to ascend, there might be just one more spot for a cornerback that two second-year players are fighting over. Crossen (38 snaps vs. Titans) and Dawson (40 snaps vs. Titans) got extended looks in Week 2. While Dawson is more a slot corner, Crossen has played more on the outside. That difference could swing things one way or the other, especially when special teams are factored in, as both players have seen plenty of action there. A 2nd rounder and a 7th rounder battling it out says everything you need to know about the level playing field in New England.
Defensive Tackle - Mike Pennel & Danny Shelton
Pennel had a solid year for the Jets in 2018 and was a free agent signing that seemed like a slam dunk for the Patriots. But Pennel entered the game against the Titans later and played longer (24 snaps) than expected for a potential starter and just hasn't cemented a spot yet. With just 500K guaranteed, Pennel's salary does not make him a lock.
Danny Shelton's emergence has also helped complicate matters, as does rookie Byron Cowart's recent ascension. The Patriots don't need to put a huge premium on interior defensive linemen, just one to pair with Lawrence Guy will likely be enough. Both should play significant minutes against the Panthers to give the coaching staff a good gauge.
Defensive End – Shilique Calhoun & Derek Rivers
Both Calhoun and Rivers were hurt against the Titans and not seen at practice on Monday. Both have had strong summers but are still depth players behind Kyle Van Noy, Jamie Collins and John Simon. Chase Winovich also played well filling in when Calhoun and Rivers went down. Did Rivers and Calhoun do enough to make the roster if they can't get back on the field in the next 10 days? It's a big question that will affect multiple roster spots.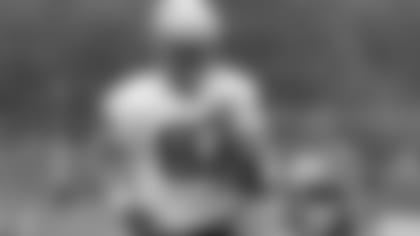 Tight End - Matt Lacosse & Lance Kendricks
Lacosse returned to practice on Monday after being injured in Week 1 against the Lions. That was a great sign and takes some of the pressure off of needing Kendricks to step up and show he can hold things down for the month of September while Ben Watson is suspended. Kendricks had a holding penalty in the end zone against the Titans that resulted in a safety, but had a good catch-and-run and some solid run blocking.
Lacosse didn't exactly set the world on fire early in camp before getting hurt either. He still has much to prove, and with just 500K guaranteed his contract doesn't make him a lock either. There might be two tight end roster spots available but few Patriots make the team by default. In what remains as the biggest positional question mark on the roster, having one or both of these guys step up would be the perfect final boost the team needs before cutdowns. Eric Saubert, acquired from Atlanta via trade earlier this summer, could be a dark horse contender but has yet to make splash and figures his opportunities to drop now that Lacosse is back.