Matt Light's place in the Patriots Hall of Fame will become official on Saturday, and as Patriots fans look back at the legacy of Light's career, there are some things that are undeniable.
Through Super Bowl wins, trying times and everything in between, Light left his heart on the field every game, and fans noticed. He was and still is beloved by Patriots Nation, as he is by his former teammates and coaches. While those teammates and coaches speak kindly of Light, they also know what he is capable of when given some time, an idea and a target.
Yes, Light's pranks are the stuff of legends. There was no prank too big to execute; there was no prank too small either. And, worst of all, no one was safe.
He wasn't above putting dye in someone's cleats so their socks turned blue. Nor was he above putting glitter in a teammates car vent. When they turned on their air conditioning, a cloud of sparkles would erupt from the vents, according to former teammate Dan Koppen.
Koppen played eight years alongside Matt and saw up close the lengths he would go to pull a gag off.
"When he gets into character or he's trying to pull something off, there's no getting him out of it," Koppen said. "It's kind of like Will Ferrell. When he goes into character, he goes deep. He will never defer from his course."
Fellow Patriots Hall of Famer and former teammate Kevin Faulk echoed this.
"You had to [be on your toes] because you never knew," Faulk said. "You never knew what he thought might be a funny prank."
When asked about Light's tendencies, Tom Brady and Koppen replied with the same sentiment: "He had no fear." Matt would go after his coaches with the same tenacity with which he would go after his peers. For Koppen, the best prank he ever pulled was on Offensive Line Coach Dante Scarnecchia.
In a position group meeting, Light replaced the remote used to control film with a remote that would shock whoever was unlucky enough to pick it up.
"The remote control looked ridiculous to be honest. It looked completely different from what he was used to using regularly. This one had a big red button in the middle of it, one of those things when you're a kid it's kind of hard not to touch it. We get into the meeting room, and we're waiting for him to pick up the remote to get going over film. All of a sudden you just hear Scar say, 'We got a new remote. I wonder what this big red button does,'" Koppen said. "At that point everybody just lost it, and sure enough, he pressed it and got shocked pretty good. He dropped the remote, and I think he actually picked it up and hit it again. I think it's safe to say he knew who the culprit was."
Though Koppen recalls Scarnecchia being "really angry" after it happened, he eventually came around and admitted it was a well-executed gag. This knack for finding the right time and the right victim is something Coach Bill Belichick said Light had down to a science.
"There are times when that's not the right thing to do, and there are times where it's the right moment. I would say Matt had a good sense of timing on that," Belichick said. "He picked the right times, good times, and probably the right people to make fun of. Look, it's always funnier when you get the head coach or the quarterback or the offensive coordinator because everybody just enjoys it."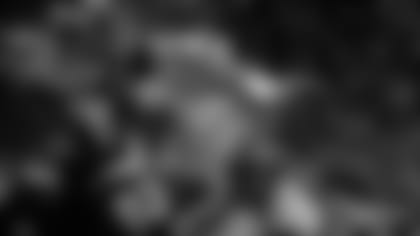 When Light hatched an idea, he was following through – even if it meant waking up before the sun, bringing in co-conspirators or perfecting an impersonation.
Brady said the night before Super Bowl XXXIX, Light brought the team together for a video presentation, and instead of a motivational or inspiring speech, the team saw Light doing his best Harry Caray impression.
"It was hilarious," Brady said.
While he often acted alone or with his teammates, it wasn't unusual for Light to bring in people from outside of the Patriots to execute. During training camp, the video crews capturing drills for football operations to review after practice will pan from the field to the scoreboard regularly.
Tom recalled one training camp where Light invited a group of friends to watch practice, sit beneath the scoreboard and hold up signs.
"Many of the signs I can't repeat," Brady said. "They would hold them up and everyone would be able to read it. Then the camera guys panned back to the field, so when the coaches were watching them after practice, they would show these signs."
During the 2011-12 season, guard Donald Thomas heard his fair share of Donald Duck jokes, but Light, as always, took it a step further one morning.
"Matt is a guy who hunts a lot, so sometimes before practice, he would actually go out and hunt at like 3 a.m., 4 a.m.," Faulk said. "He went out hunting for duck that day, and he brought a dead duck into the locker room and put it at the bottom of Donald's locker for when he got there. That was hilarious. You can imagine walking in the locker room, you're still tired, and you open the bottom of your locker, and there's a dead duck."
Light wasn't the only one who would dish it out in the Patriots locker room. In 2006, the Patriots quarterbacks found themselves in the middle of a serious prank war.
Matt Cassel came back into the locker room after practice one day to find three of his car's tires at his locker.
"Tom took his tires off his car, and we can't find the fourth one. Matt's the backup quarterback, so the offensive line was like, 'Hey, don't worry about it buddy. We've got your back,'" Faulk said.
"We stole Tom's keys out of his locker, opened up his car, got big bags of packing peanuts from the UPS store the night before," Koppen said. "We got in the car and filled the top down through the moon roof and sealed it back up. The best part was we didn't even get blamed for it."
Though his teammates were always at the ready, just in case Light struck, Brady, Belichick, Faulk and Koppen agreed that the locker room was better for having someone like Matt Light in it.
"That's how we got by a lot of the times," Faulk said.
"I don't think anyone is like Matt," Brady said. "He's just such a unique guy. It is natural for him. He loved to do it, to keep guys laughing, and he still does."